From memoir to fantasy and romance to history, here are our picks for the 10 books you must look forward to in July 2023.
Have you made a list of the books that you wish to dive into this July? We suggest you explore some of the most anticipated July 2023 book releases before you curate your TBR for this month. This July, there's a lot of mystery and romance in the air as authors – from Stephanie Bishop to G. K. Chau – prepare to take you along on scintillating rides. 
Besides, if you are a lover of memoirs and non-fiction, this July TBR can light you up. How? Keep reading to find out!
Also Read: 20 Great Books We Can't Wait To Read in 2023
1. Crook Manifesto by Colson Whitehead
Genre: Historical Fiction, Mystery, Crime Thriller
Pages: 336
Publisher: Doubleday Books (July 18, 2023)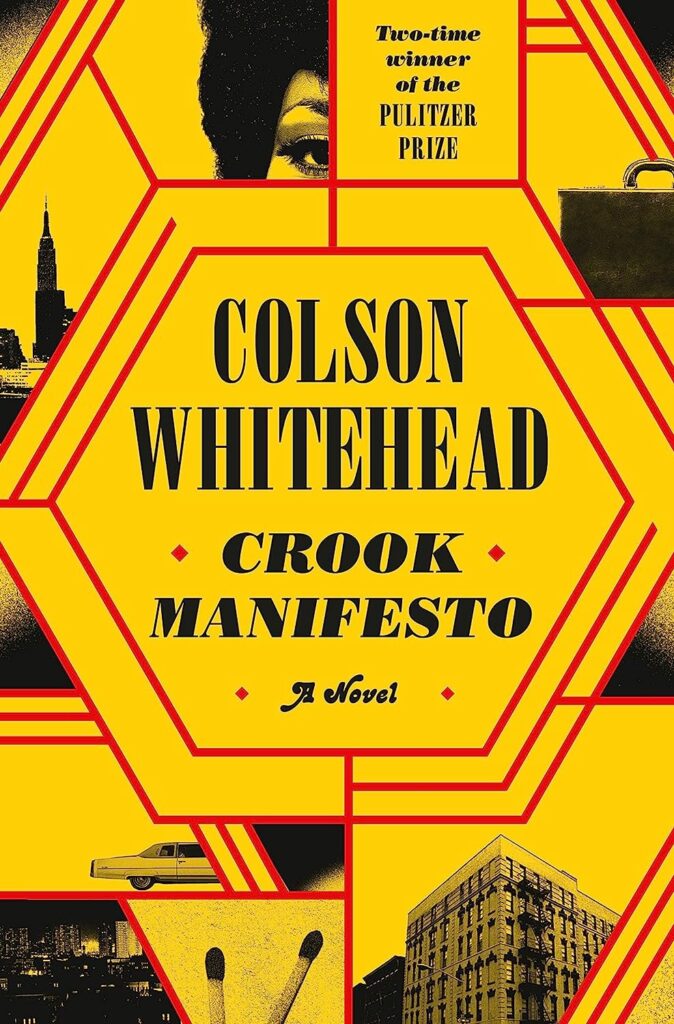 In his second installment of the Harlem saga, Whitehead transports his readers to the gritty landscape of 1970s New York City, where Ray Carney, a furniture store owner and reformed criminal, is striving to maintain a low profile and work on improving his business. However, a desire to secure Jackson 5 tickets for his daughter leads Carney back into the dangerous game he had forsaken.
In 1973, Carney's partner in crime, Pepper, moonlights to provide security for a Blaxploitation film shoot in Harlem because of the increasing difficulty in their line of work. It is 1976, and Carney and Pepper find themselves embroiled in a search for a culprit as New York City becomes seedier with crime and corruption. Whitehead will transport you to the underbelly of 1970s New York in this book as he weaves a tale of crime, corruption, and resilience against a backdrop of societal upheaval and urban decay. 
Colson Whitehead (November 6, 1969 – ) is an acclaimed American author who grew up in Manhattan and graduated from Harvard University in 1991. Whitehead's writing career spans various genres, including novels, essays, and non-fiction. His novels, such as The Underground Railroad and The Nickel Boys, have garnered widespread critical acclaim, earning him numerous accolades and prestigious literary awards, including the Pulitzer Prize for Fiction. He currently resides in Manhattan with his family. 
2. Ripe by Sarah Rose Etter
Genre: Fiction, Contemporary, Adult
Pages: 288
Publisher: Scribner (July 11, 2023)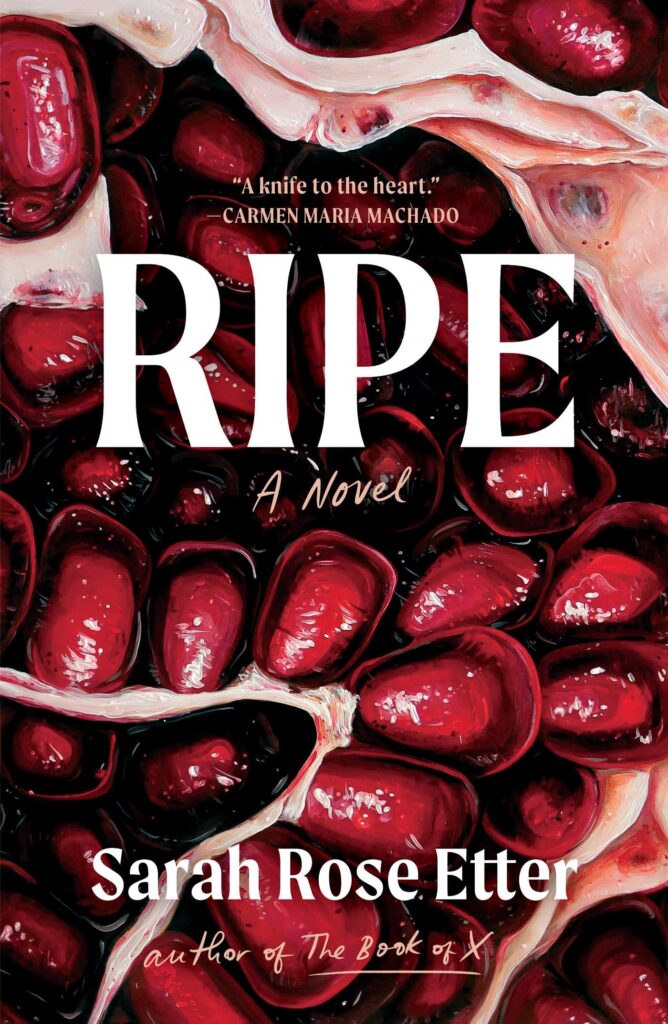 The novel follows Cassie, a millennial woman who has landed a coveted job at a Silicon Valley startup and finds herself trapped in a nightmarish corporate environment consisting of gruelling hours and toxic superiors. She is accompanied by a miniature black hole that feeds on her depression and anxiety at all times while she struggles to reconcile with the stark contrast between obscene wealth and abject poverty in the city. Cassie unexpectedly becomes pregnant and is bound to wonder whether the allure of Silicon Valley's rewards is truly worth it, offering an incisive critique of the absurdities of modern life.
Sarah Rose Etter, an American author of experimental fiction, holds a Bachelor's degree in English from Pennsylvania State University and an MFA in fiction from Rosemont College. Her debut novel, The Book of X, received widespread praise for its exploration of themes such as identity, body image, and the human condition and won the Shirley Jackson Novel Award in 2019. Her words have also appeared in prestigious publications, including Time, The Cut, and Vice. She currently lives in Los Angeles. 
3. The Anniversary by Stephanie Bishop
Genre: Fiction, Mystery, Crime Thriller
Pages: 432
Publisher: Grove Press, Black Cat (July 18, 2023)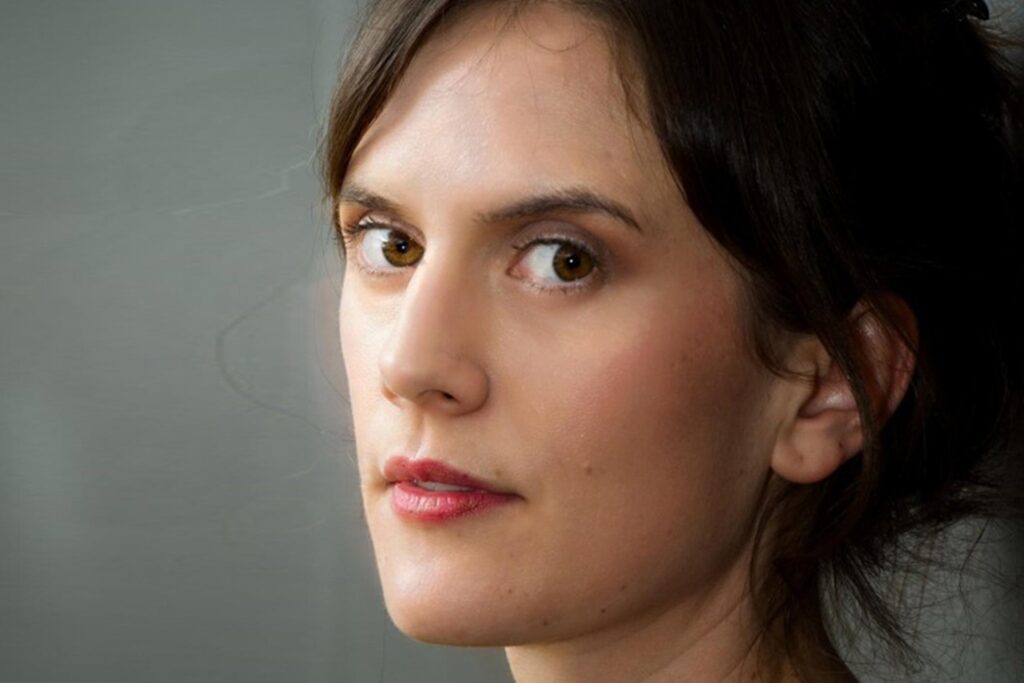 In this book, the novelist J.B. Blackwood and her older husband, Patrick, embark on a laid-back cruise to celebrate their wedding anniversary. As J.B.'s literary success is on the rise, Patrick's fame is dwindling, with J.B.'s fame threatening to overtake Patrick's. During the voyage, a storm strikes, causing Patrick to disappear overboard and J.B. is left alone to unravel the mystery surrounding his disappearance and confront the truth about their marriage. With its compelling and intelligent narrative, the book raises questions about the choices we make in love and art and the consequences they have for ourselves and those around us.
Australian author Stephanie Bishop is known for her evocative prose and poignant storytelling. She holds a PhD from Cambridge University and has received several fellowships, including one from Himachal Pradesh University and Yaddo. Bishop's popular works include The Other Side of the World, a critically acclaimed novel that delves into themes of longing and displacement, and Man Out of Time, a powerful exploration of grief and memory. Currently, Bishop is a professor of Creative Writing at the University of East Anglia.
4. The Red Hotel: Moscow 1941, the Metropol Hotel, and the Untold Story of Stalin's Propaganda War by Alan Philps
Genre: Nonfiction, Historical, Russian
Pages: 464
Publisher: Pegasus Books (July 4, 2023)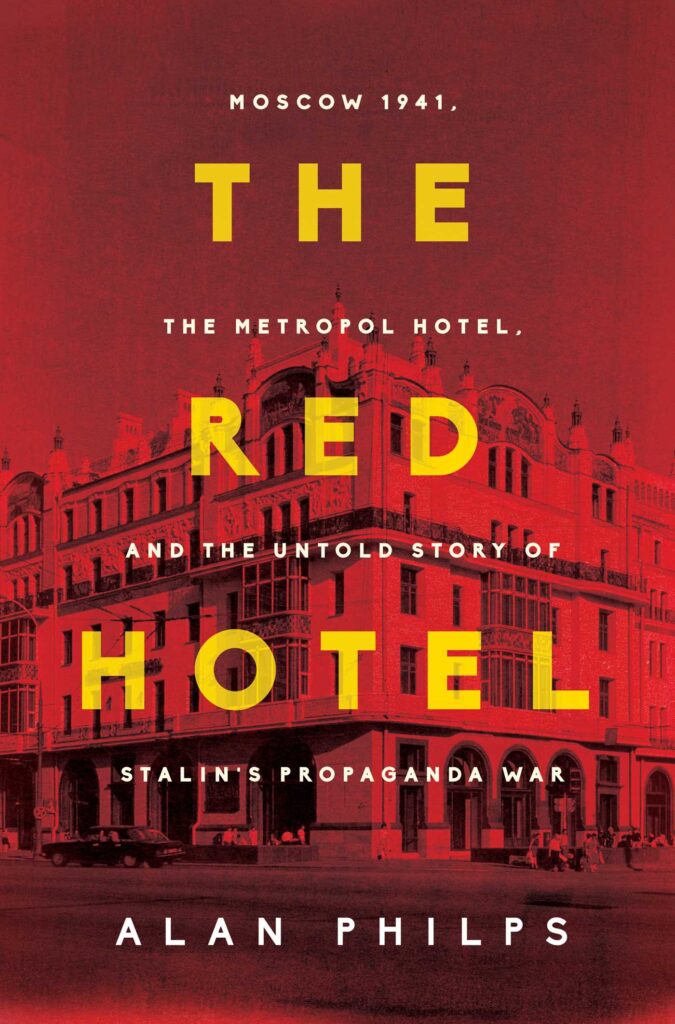 To control the narrative of the Second World War, Stalin allowed an Anglo-American press corps in Moscow but imposed strict controls to manipulate them into becoming mouthpieces for the Kremlin. The Metropol Hotel served as their gilded cage, offering lavish provisions and access to young women as translators. While some translators obediently spread Kremlin propaganda, others secretly dissented and risked punishment in the Gulag by revealing the reality of Soviet life to reporters.
This book explores the hidden intrigues within the Metropol and the dual role played by the women of the hotel, who acted as both consummate propagandists and clandestine dissenters. Despite the press corps eventually leaving after the war, the memory of Stalin's ruthless control of wartime information endured in the Kremlin. The story of the Metropol Hotel serves as a reflection of the struggles faced in our modern era, encompassing the weaponisation of disinformation, historical falsification, border manipulations, and the neutralisation of independent states.
Alan Philps, a seasoned foreign correspondent with professional experience at Reuters and The Daily Telegraph in the UK, gained recognition for his groundbreaking report on the deplorable conditions in a Russian mental asylum. This institution housed a resilient child named Vanya, who had endured abuse. As a result of Philps's article, the children's wing of the asylum was shut down. In a remarkable turn of events, Philps went on to coauthor a book called The Boy from Baby House 10 with Vanya, who had since been adopted and was residing in the United States. Philps has a BA from the University of Oxford in Arabic with Persian.
5. Silver Nitrate by Silvia Moreno-Garcia
Genre: Horror, Historical Fiction, Mystery, Thriller
Pages: 336
Publisher: Del Rey (July 18, 2023)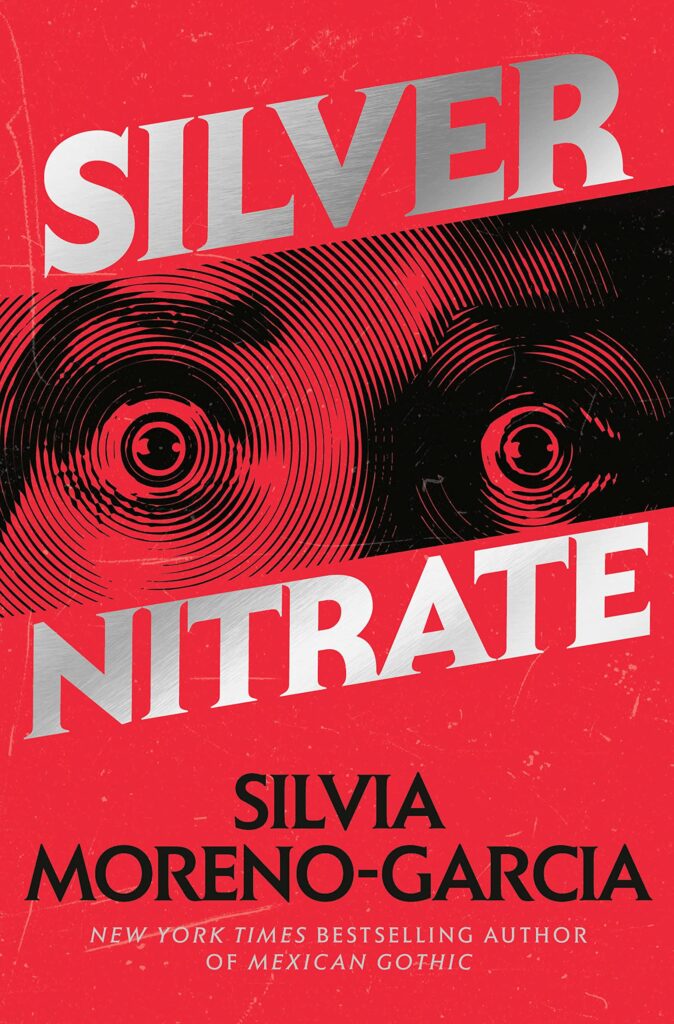 In this book, Montserrat, a talented but overlooked sound editor in 1990s Mexico City, finds herself excluded from the male-dominated film industry. She is secretly in love with her best friend, Tristán, a fading soap opera star. Their lives take a supernatural turn when they encounter their new neighbour, Abel Urueta, a cult horror director who claims to hold the key to changing their destinies. Urueta reveals a cursed film project involving a Nazi occultist and enlists Montserrat and Tristán's help to complete it. However, as they delve deeper, Montserrat experiences a dark presence, and Tristán is haunted by his ex-girlfriend's ghost. Together, they unravel the mysteries of the film and the occultist, discovering that magic may not be confined to just the world of cinema. 
Silvia Moreno-Garcia, an author based in Mexicali who has gained international recognition, has written a diverse range of acclaimed and award-winning novels across genres such as fantasy, horror, noir, and historical fiction. Some of her notable works include Gods of Jade and Shadow, Mexican Gothic, and Velvet Was the Night. In addition to her novels, she has edited anthologies like She Walks in Shadows and is the publisher of Innsmouth Free Press. She holds an MA in Science and Technology Studies from the University of British Columbia.
6. Good Fortune by G.K. Chau
Genre: Romance, Retelling
Pages: 416
Publisher: HarperVia (July 11, 2023 )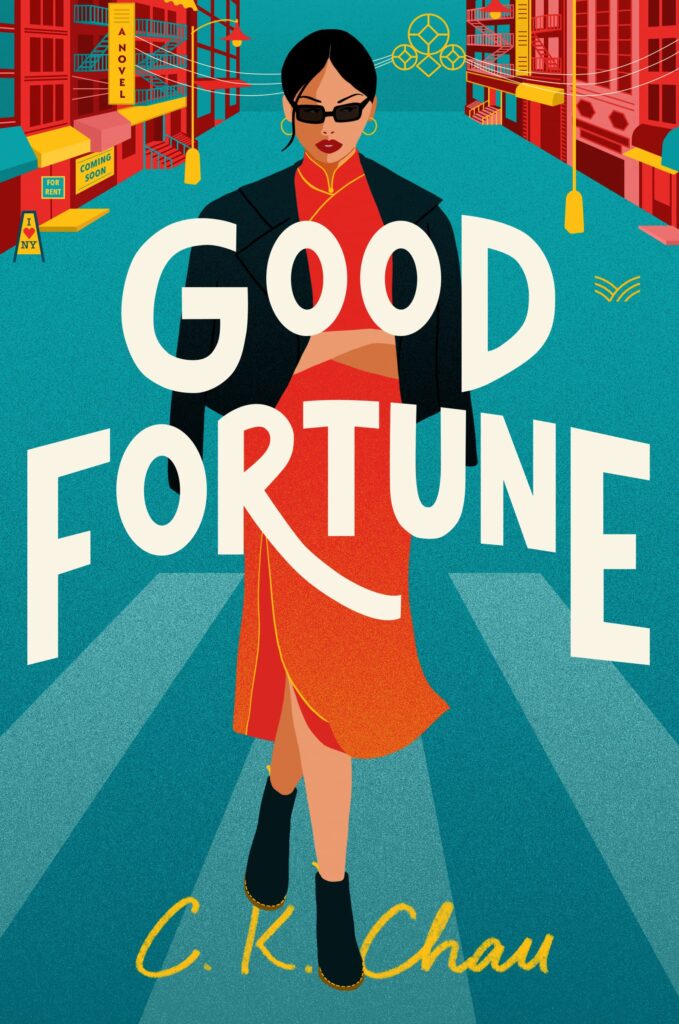 Set in contemporary Chinatown, this charming debut novel ingeniously reimagines the classic tale of Pride and Prejudice. It is intertwined with the exploration of modern-day challenges such as class disparities, familial bonds, cultural identity, and the complex joys and tribulations of love. As Elizabeth Chen navigates the clash between community values and profit-driven ambitions, the story delves into the rich tapestry of contemporary issues, providing a fresh perspective on themes of societal divides and the intricacies of personal relationships.
C.K. Chau, a Chinese-American writer residing in New York, brings with her expertise in English Literature, holding a master's degree from Hunter College. Her published works have graced various platforms, including Bright Wall/Dark Room, albeit under a different pen name. With remarkable precision, Chau captures the essence of 1990s New York, particularly Chinatown, in her writing. The vividly depicted setting immerses readers in a meticulously observed and beautifully portrayed world, set in a not-so-distant past that allows for a thorough examination, yet remains close enough to resonate with contemporary audiences.
7. Owner of a Lonely Heart by Beth Nguyen
Genre: Memoir, Nonfiction, Asia
Pages:
Publisher: Scribner (July 4, 2023)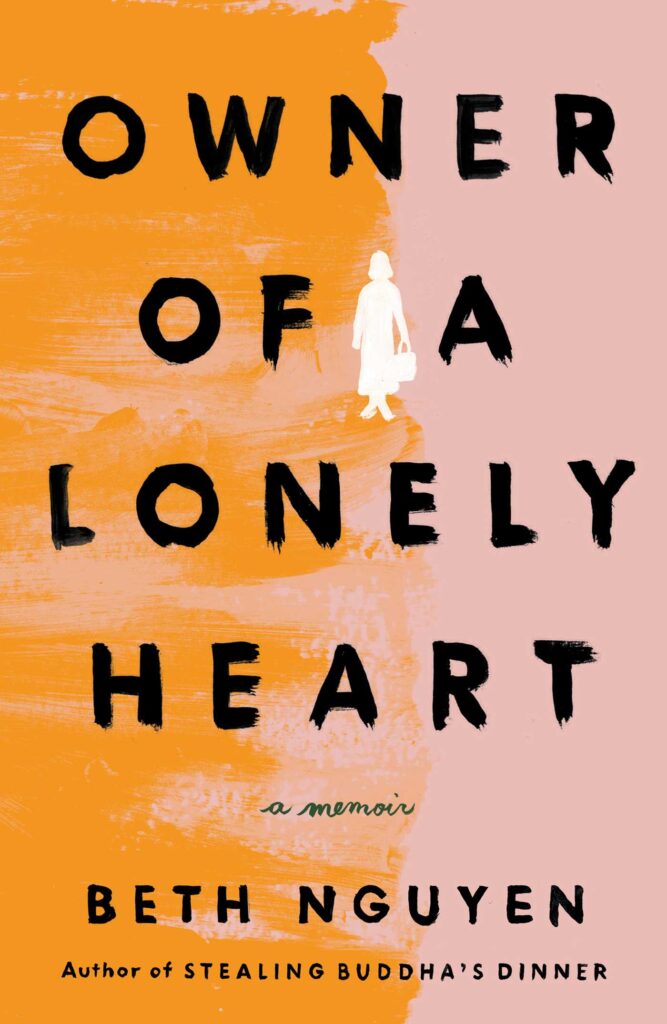 This memoir delves into the intricacies of parenthood, the weight of separation, and the experiences of being a refugee, focusing on Beth's bond with her mother. In the aftermath of the Vietnam War, eight-month-old Beth Nguyen and her family embarked on a harrowing journey from Saigon to America, leaving her mother behind. It would be nearly two decades before they were reunited. The narrative is framed by sporadic visits spanning many years, sometimes brief or disrupted, occasionally including her sister. Beth unfolds her coming-of-age story, which encompasses her Midwestern upbringing, the emotional encounter with her mother, and her journey into motherhood. With vivid prose, the memoir shines a light on the essence of family, connection, and the quest for belonging in her different roles – mother, daughter and refugee.
Bich Minh Nguyen, who also writes under the name Beth Nguyen, is a highly accomplished author with three books published by Viking Penguin: the memoir Stealing Buddha's Dinner and the novels, Short Girls and Pioneer Girl. Her remarkable literary contributions have garnered recognition, including an American Book Award, a Bread Loaf fellowship, and prestigious accolades such as being named the best book of the year by the Chicago Tribune and Library Journal. Her writings have been featured in a wide range of anthologies and publications, including The New Yorker and The Paris Review. Nguyen holds an MFA in creative writing from the University of Michigan and currently serves as a professor of creative writing at the University of Wisconsin–Madison.
8. The Librarianist by Patrick deWitt
Genre: Literary Fiction, Humour, Books about books
Pages: 352
Publisher: Eco Press (July 4, 2023)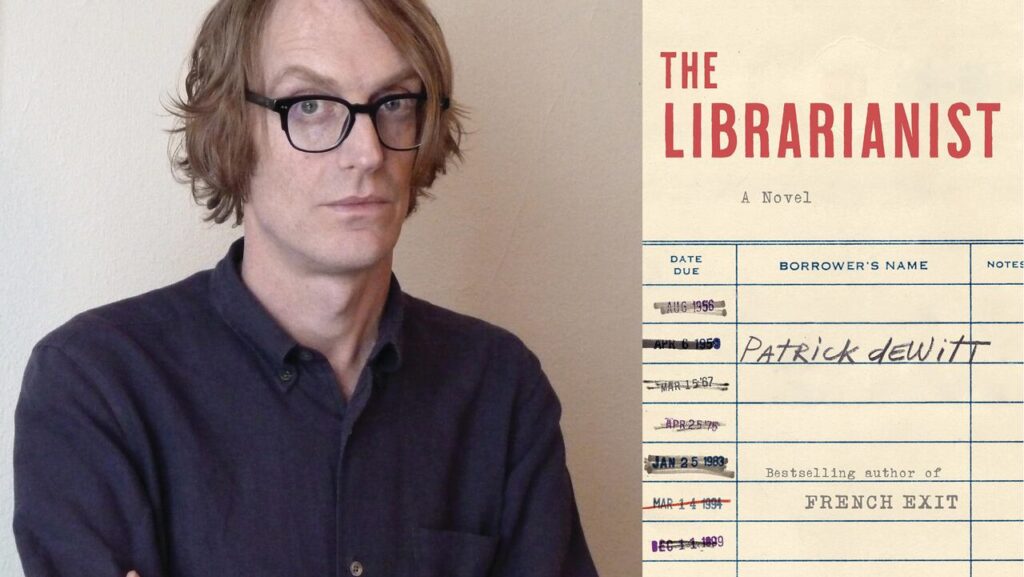 Bob Comet, a retired librarian living in Portland, Oregon, leads a solitary life surrounded by books and comforts in his mint-colored house. One day, a chance encounter with a confused elderly woman in a market leads him to volunteer at the senior center where she resides, hoping to fill the void left by retirement. As Bob becomes part of this community and confronts a painful complication from his past, his life story unfolds, revealing an unhappy childhood adventure during World War II, the complexities of love gained and lost, the fulfilment found in his librarian career, and the joys of living on the fringes of society. With a mix of melancholy and vibrant humour, The Libralianist introduces a cast of eccentric characters and Bob's life.
Patrick deWitt has written several noteworthy novels, including the national bestseller French Exit, the New York Times bestseller and Booker Prize short-listed The Sisters Brothers, and the critically acclaimed works Undermajordomo Minor and Ablutions. DeWitt made a bold decision to pursue a writing career, dropping out of high school to follow his passion. His dedication finally paid off when he sold his first book in 2009, leading him to quit his job as a construction worker and fully commit to his career path as a writer.
9. Immortal Longings by Chloe Gong
Genre: Fantasy, Romance
Pages: 384
Publisher: Gallery/Saga Press (July 18, 2023)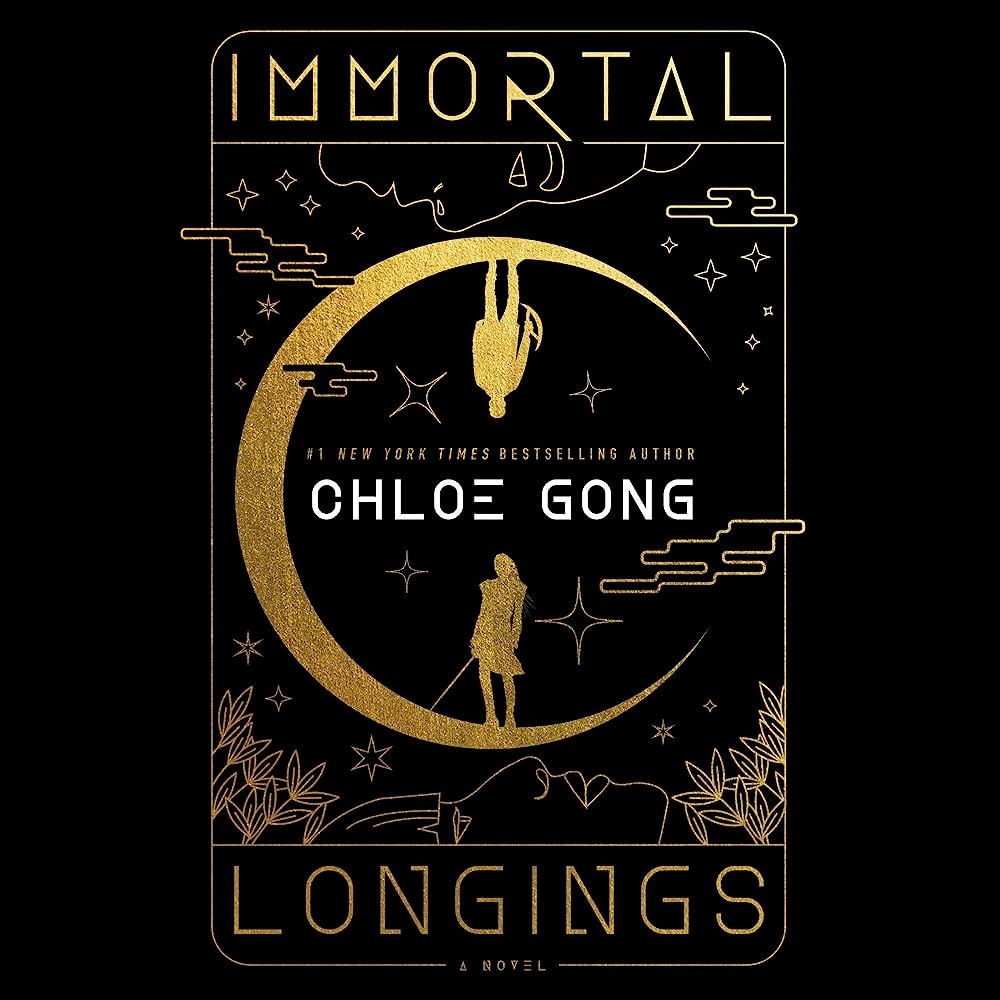 In the kingdom of Talin, the annual deadly games held in the twin cities of San-Er attract thousands of participants who possess the ability to jump between bodies. Princess Calla Tuoleimi, who orchestrated the massacre that left her parents dead and the palace empty, hides in the shadows. Determined to bring down the monarchy before long, she plans to win the games and assassinate her reclusive uncle, who always greets the victorious competitor. Meanwhile, Anton Makusa, an exiled aristocrat burdened by his comatose childhood love and mounting debts, utilizes his exceptional jumping skills to participate in the games, hoping to secure victory and save his beloved. Unexpectedly, Calla forms an alliance with Anton and receives assistance from August, King Kasa's adopted son, who aims to heal Talin's troubles. However, their individual motivations diverge, particularly as Calla and Anton's partnership develops into an all-consuming bond. As the games draw to a close, Calla must decide whether her ultimate allegiance lies with her lover or the kingdom in Immortal Longings.
Chloe Gong has achieved the #1 spot on the New York Times bestseller list with her Secret Shanghai novels. She is also the creator of the popular Flesh and False Gods trilogy. Her books have garnered international recognition, being published in over twenty countries and receiving attention from renowned publications such as the New York Times, PEOPLE, and Forbes. Gong recently graduated from the University of Pennsylvania, where she pursued a double major in English and International Relations. Born in Shanghai and raised in Auckland, New Zealand, Gong now resides in New York. Immortal Longings is her first novel for adults.
Genre: Historical, Nonfiction, Memoir
Pages: 408
Publisher: Fourth Estate India (July 15, 2023)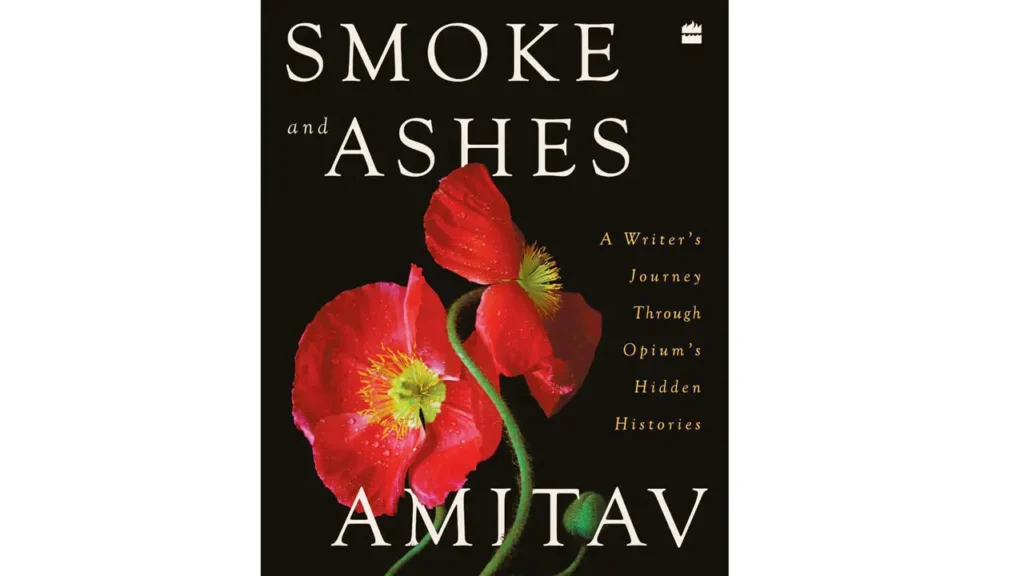 Smoke and Ashes encompasses a travelogue, memoir, and historical exploration, delving into the profound impact of the opium trade on Britain, India, China, and the global landscape. Ghosh uncovers the trade's significance in the survival of the British Empire, its involvement in the rise of major corporations and influential families, and its enduring consequences on colonialism, capitalism, and the world we inhabit today. Through the lens of a seemingly innocuous plant, Ghosh examines the complex interconnectedness of history and reveals the precarious state of our modern world.
Amitav Ghosh has garnered numerous international accolades for his literary contributions. Ghosh's educational journey took him to Dehra Dun, New Delhi, Alexandria, and Oxford, and he began his career at the Indian Express newspaper in New Delhi. After earning a doctorate at Oxford, he published his debut novel in 1986. Throughout his career, Ghosh has written for esteemed publications such as the Hindu, The New Yorker, and Granta. Additionally, he has served as a jury member at prominent international film festivals, including Locarno and Venice. Ghosh's extensive teaching experience encompasses various universities in India and the United States, including Delhi University, Columbia, the City University of New York, and Harvard.