Wishing to diversify your reading list? Dive into the world of horror literature with the 15 best spine-tingling horror books we have curated for your interest from the last decade (2010 – 2020).  
Step into the dimly lit chamber of the macabre, dear readers, as we delve into the realm of horror in literature, where the shadows grow long and the terrors lurk in the darkest corners of our imagination. Yours truly set out on a bone-chilling journey to compile a list of the 15 best horror books from the last decade that will have you gripping the edge of your seat and heart pounding in anticipation.
How does one select the finest horror tales from literature in the last decade (2010-2020)? After much thought, I've conjured three criteria that help categorise the books in this listicle – the twisted web of originality, the suffocating grip of atmospheric tension, and the psychological labyrinth of the human mind. Each criterion, with five books listed under each, presents a brushstroke upon the canvas of terror, transforming mere words into immersive nightmares that shall haunt your dreams.
So, take a deep breath, compose your nerves, and brace yourself – the best of the horror genre awaits!
Originality of Concept
When it comes to horror books, the element of originality can make all the difference between a run-of-the-mill scare and a spine-tingling experience that lingers in your thoughts long after you've finished reading. From twisted monsters to unconventional settings, these five books stand out for their unique and innovative concepts that will keep you on the edge of your seat.
The Southern Book Club's Guide to Slaying Vampires by Grady Hendrix (2019)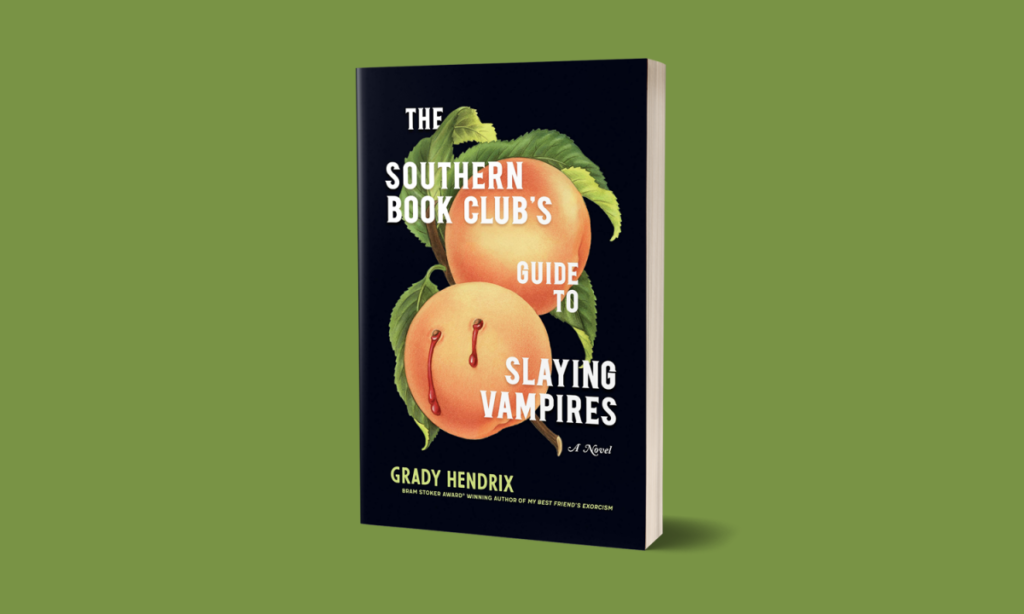 Grady Hendrix, a talented author known for blending humour and horror, takes the readers on a thrilling journey in The Southern Book Club's Guide to Slaying Vampires. Set in the sleepy Southern town of Charleston, South Carolina, in the 1990s, the story follows Patricia Campbell, a housewife and book club member whose life takes a dark turn when a charismatic stranger moves into the neighbourhood. Strange incidents begin to occur, leading Patricia to suspect that their new neighbour might be more than he seems.
As the woman uncovers a dark secret, Patricia will be compelled to become an unlikely vampire slayer. With humour and horror in equal measure, this novel combines sharp social commentary with thrilling supernatural encounters. Hendrix's unique twist on the vampire genre breathes new life into the narrative, exploring themes of female empowerment, friendship, and the struggles of suburban life. With his trademark wit and insightful commentary, Hendrix crafts a tale that pays homage to classic vampire lore and subverts expectations, creating a fresh and compelling reading experience.
Bird Box by Josh Malerman (2014)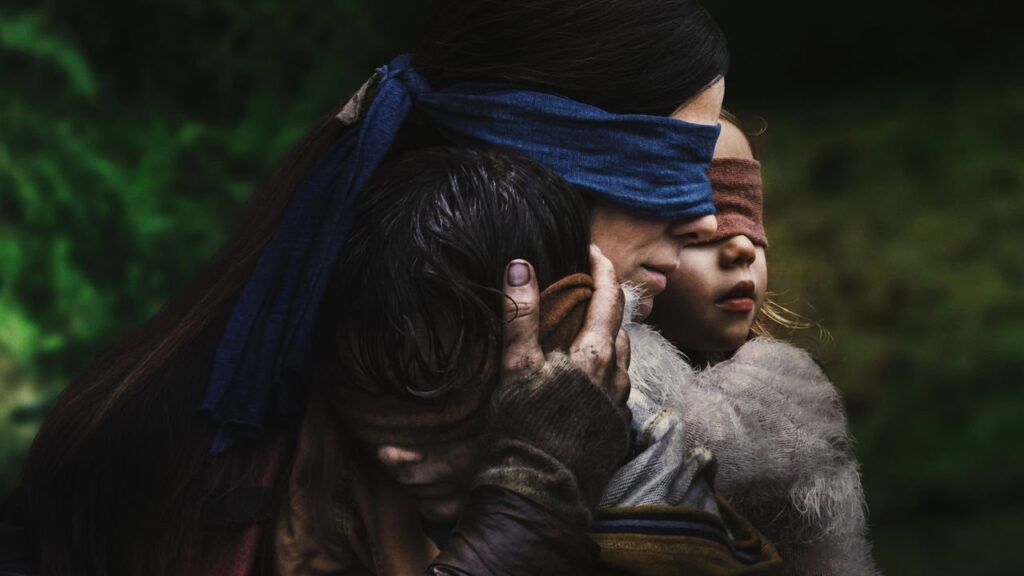 Josh Malerman, a skilled storyteller with a penchant for atmospheric tension, presents Bird Box, a novel that plunges readers into a world of sensory deprivation and unseen terror. In this post-apocalyptic thriller, Malerman explores the concept of sight as a gateway to horror. The story follows Malorie, a young mother who must navigate a treacherous landscape while blindfolded to protect herself and her children from an enigmatic force that drives people to madness and suicide upon sight. With a keen understanding of suspense and a unique premise, Malerman crafts a haunting tale of survival and the lengths to which one will go to protect their loved ones.
With its gripping premise and unrelenting tension, Bird Box constantly keeps you in a state of breathless suspense, questioning what lurks beyond the blindfold. The book was adapted into a Netflix film starring Sandra Bullock. Even though Bird Box ticks all the criteria I stated above, I decided to place it in this category since horror readers have popularly never experienced a horror novel like this. 
The Fisherman by John Langan (2016)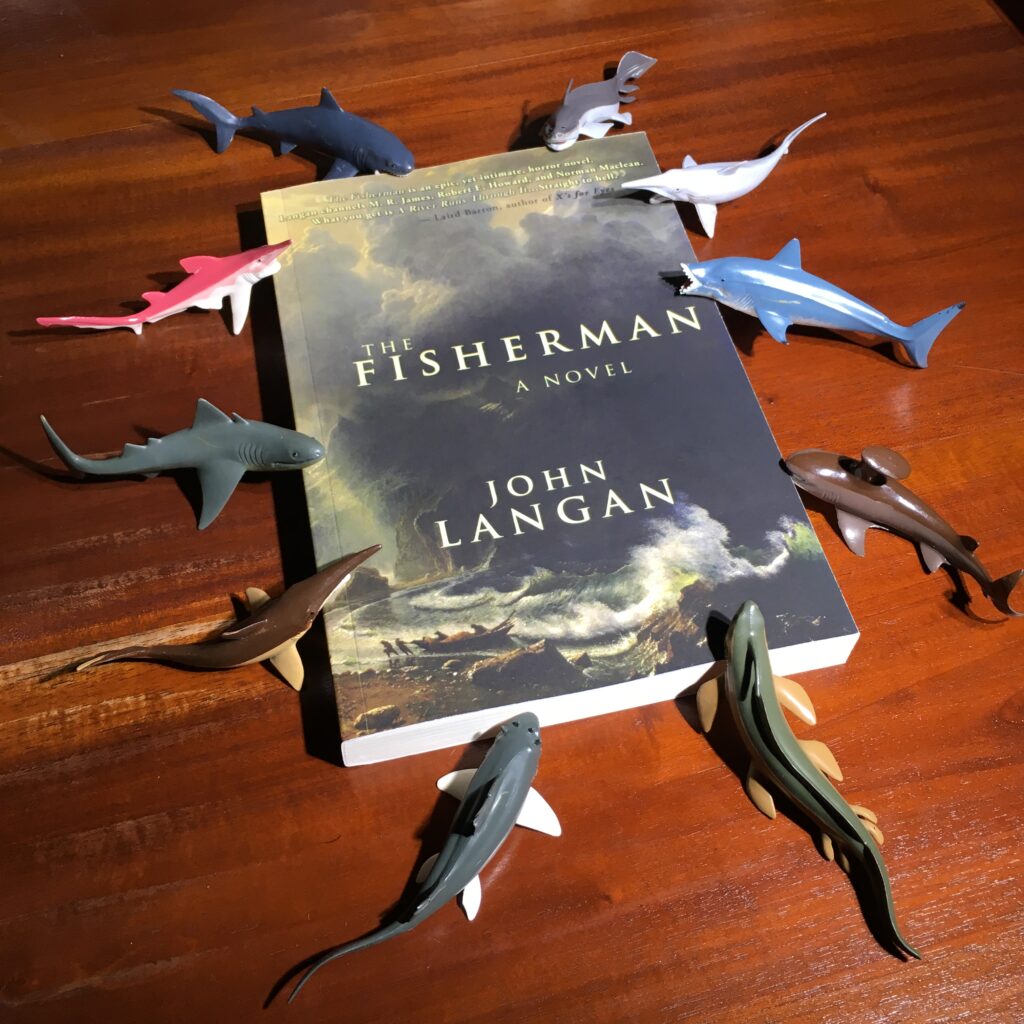 John Langan, a highly regarded author known for his atmospheric storytelling and literary finesse, presents The Fisherman, a novel that seamlessly blends cosmic horror with emotional depth. Set in upstate New York, the story follows Abe, a widower who finds solace in fishing as a means of healing from grief. However, his life takes an unexpected turn when he hears the tale of an enchanted fishing spot, Dutchman's Creek.
As he delves deeper into the mysteries surrounding the place, Abe unravels a dark history that intertwines folklore, ancient evils, and personal demons. Langan's rich prose and meticulous attention to detail create a vivid and immersive reading experience. Through Abe's journey, the novel delves into themes of loss, regret, and the alluring yet perilous forces lurking beneath the surface of our world. The Fisherman showcases Langan's mastery of atmosphere and ability to blend psychological introspection with cosmic dread, solidifying his place as a modern master of horror.
John Dies at the End by David Wong (2010)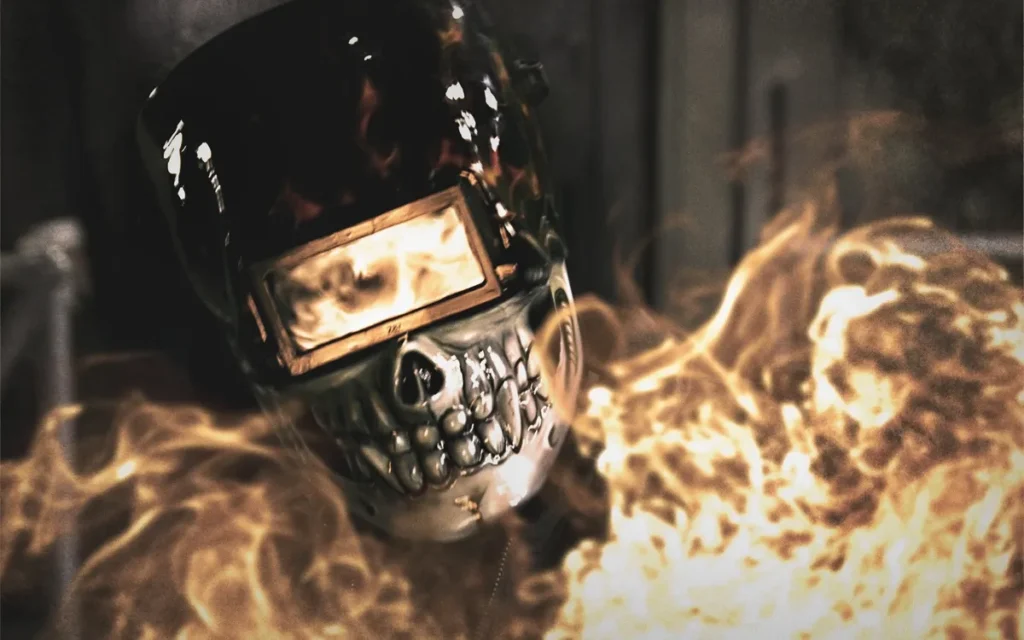 David Wong, a pseudonym for Jason Pargin, offers a unique and irreverent take on horror in John Dies at the End. With a background in humor writing, Wong infuses the novel with dark humor and a distinctive voice. The story follows David Wong, a self-proclaimed "underachiever" who becomes entangled in a bizarre supernatural conspiracy after experimenting with a mysterious drug called Soy Sauce.
As David and his friend John navigate a world filled with monsters, alternate dimensions, and mind-bending encounters, Wong's sharp wit and knack for offbeat storytelling keep readers hooked. Blending horror, science fiction, and comedy elements, John Dies at the End defies categorization and offers a fresh and original take on the genre. This cult classic was adapted into a movie in 2012 by Don Coscarelli. 
The Lamb Will Slaughter the Lion by Margaret Killjoy (2017)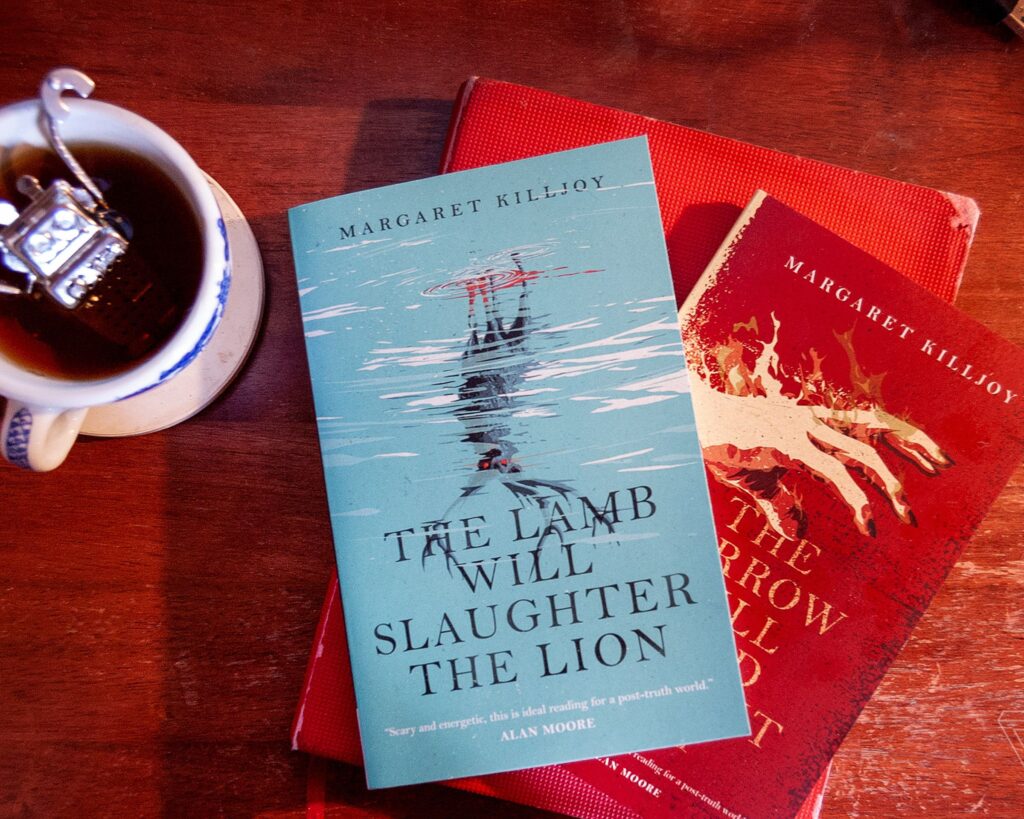 Set in a squatter town named Freedom, The Lamb Will Slaughter the Lion presents readers with a unique blend of urban fantasy and horror. Killjoy introduces readers to Danielle Cain, a self-proclaimed punk witch who arrives seeking answers after receiving a cryptic message from a deceased friend. In her quest for truth, Danielle uncovers a community living in a state of anarchic harmony, where a supernatural being known as a three-antlered deer enforces their collective will. Killjoy's narrative explores themes of community, rebellion, and the consequences of unchecked power.
Margaret Killjoy, known for her anarchist and LGBTQ+ activism, weaves a tale that challenges societal norms and explores the power dynamics between individuals and supernatural forces. Drawing from her own background in anarchist activism, she infuses the story with a punk sensibility, challenging societal norms and questioning authority. With her distinct voice and unapologetic exploration of themes, Killjoy encourages readers to question established power structures and envision alternative ways of organising society.
---
---
Atmospheric Tension
Here, we look for books that masterfully build suspense, keeping you on the edge of your seat throughout the entire narrative. Whether it's the use of eerie settings, spine-chilling descriptions, or an expertly crafted sense of impending doom, these books excel at creating a palpable sense of fear that lingers long after the last page is turned.
The Girl with All the Gifts by M.R. Carey (2014)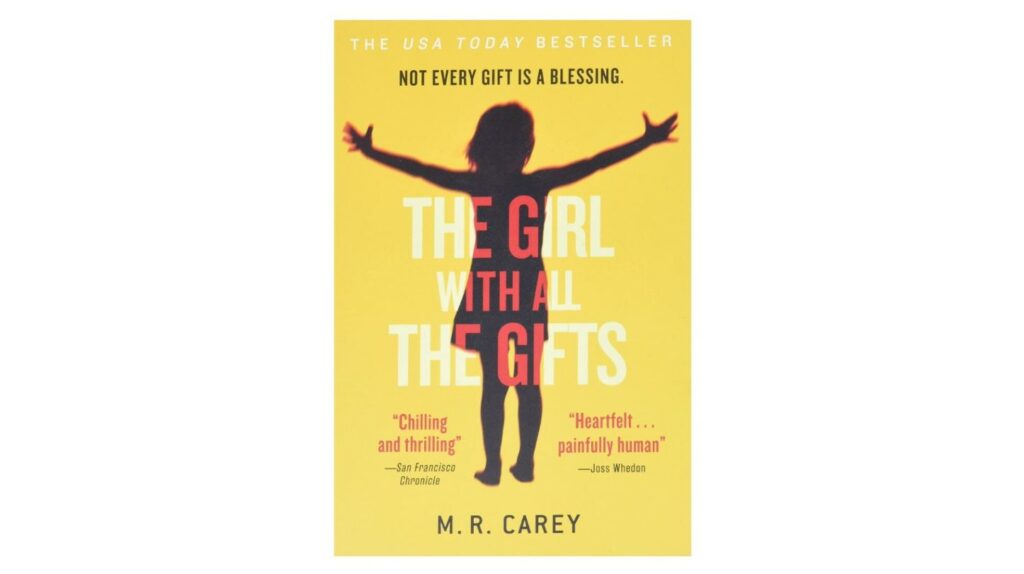 Set in a post-apocalyptic world ravaged by a fungal infection that turns its victims into mindless, flesh-craving creatures, Carey introduces us to Melanie, a young girl with extraordinary abilities. Locked in a highly secured facility along with other children, Melanie's life takes a drastic turn when the base is breached by the infected, known as "hungries."
Melanie embarks on a perilous journey that holds the key to humanity's survival with a group of survivors, including her sympathetic teacher Miss Justineau and the hardened Sergeant Parks. Carey's exceptional world-building and skillful characterization create an atmosphere rife with tension and uncertainty.
The claustrophobic confines of the military base and the constant threat of the infected lurking beyond its walls evoke a sense of palpable dread. As the group ventures into the desolate and dangerous outside world, their struggle for survival becomes a nerve-wracking race against time. 
With each twist and revelation, the novel raises profound questions about the nature of survival and the choices we make in desperate circumstances. This gripping tale was adapted into a film in 2016, directed by Colm McCarthy.
The Ritual by Adam Nevill (2011)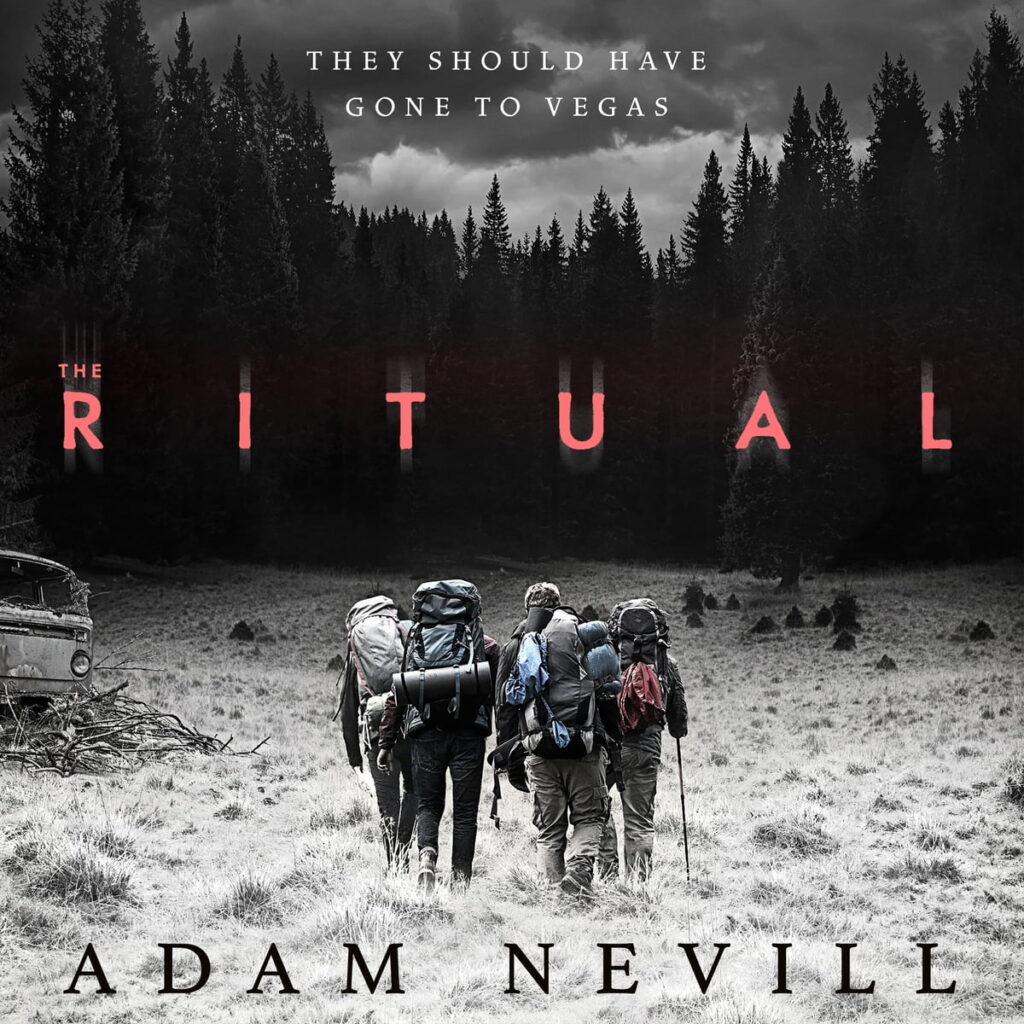 A group of four friends—Luke, Hutch, Dom, and Phil—embark on a hiking trip in the Swedish wilderness to reconnect and escape their urban lives. But when they take a shortcut through a dark and foreboding forest, they stumble upon an ancient evil that starts hunting them down. As the group ventures deeper into the ancient woods, strange occurrences and inexplicable phenomena begin to haunt them.
The forest seems to possess a malevolent intelligence, playing on their deepest fears and insecurities. Nevill's meticulous attention to detail paints a vivid picture of the eerie and foreboding landscape, evoking a sense of isolation and impending doom. As paranoia and terror set in, the group is forced to confront their deepest fears and unravel the horrifying secrets of the forest.
Through skilful pacing and gradual revelations, Nevill ramps up the tension in The Ritual, ensuring that every step taken by the characters is fraught with peril. The psychological strain on the group intensifies as their bonds are tested, exposing the cracks in their relationships and the fragility of their sanity.
The Whisper Man by Alex North (2019)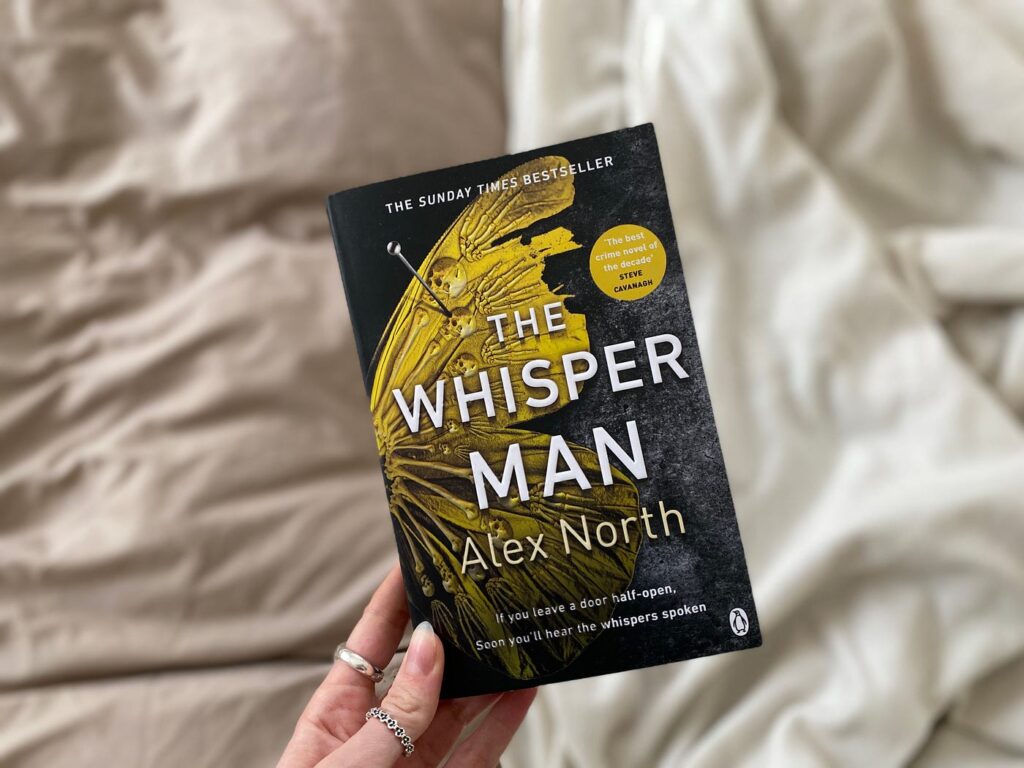 The Whisper Man introduces readers to Tom Kennedy, a widowed father who moves to the small town of Featherbank with his young son, Jake, in an attempt to start anew. However, Featherbank harbours a dark secret—the town was once plagued by a notorious serial killer known as the Whisper Man, who whispered to his victims outside their windows before abducting them.
As North weaves his narrative, the air becomes thick with unease, capturing the palpable fear that still lingers in Featherbank. Tom and Jake find themselves drawn into a web of mystery and danger when a young boy goes missing, bearing eerie similarities to the Whisper Man's past crimes. North paints a vivid portrait of a town shrouded in shadows, where every creaking floorboard and distant whisper sends chills down the reader's spine.
He delves into the complex dynamics between fathers and sons and the lingering impact of trauma. The narrative is propelled forward by a relentless sense of impending dread as Tom unravels the dark secrets that tie the present to the Whisper Man's haunting legacy.
Annihilation by Jeff VanderMeer (2014)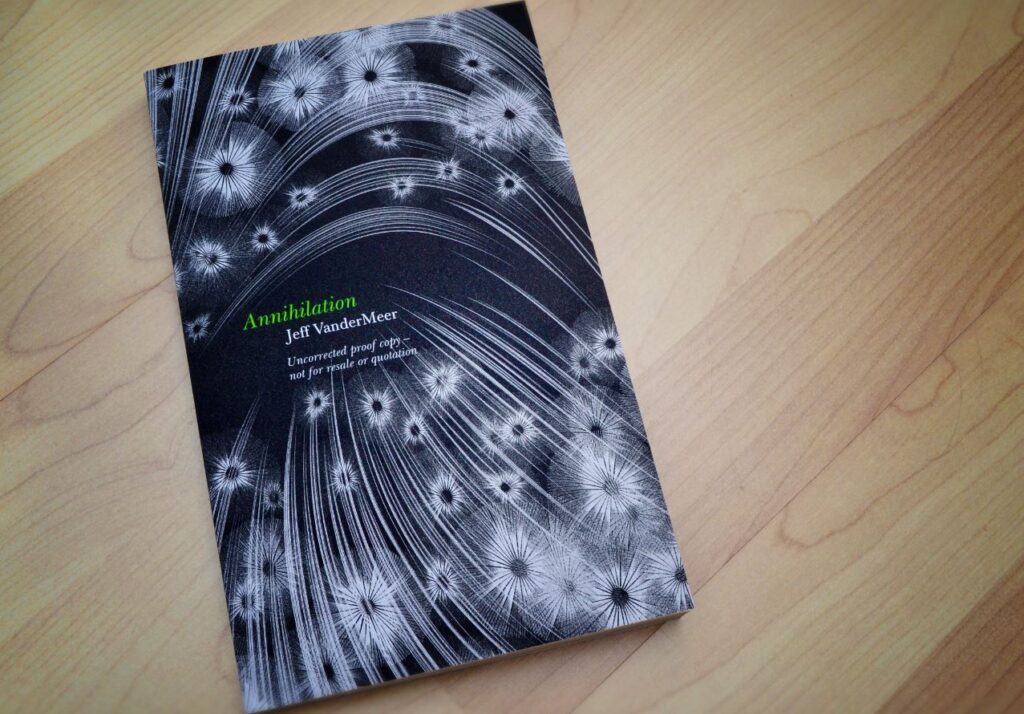 Jeff VanderMeer, a master of atmospheric tension and speculative fiction, invites readers to embark on an extraordinary journey into the heart of the enigmatic and foreboding Area X in his gripping novel, Annihilation. The story follows a team of four women known only by their professions – the biologist, the psychologist, the anthropologist, and the surveyor – who venture into the mysterious and ever-changing landscape.
The author's evocative prose and exquisite attention create an unnerving atmosphere where every sound, smell, and shadow holds significance. Through the biologist's perspective, he masterfully delves into the protagonist's inner turmoil and fascination with the enigmatic ecosystem of Area X. As the secrets of the environment slowly unravel, the narrative takes on an increasingly eerie and disquieting tone, keeping readers on the edge of their seats.
This book stands as the first instalment in the Southern Reach Trilogy, showcasing his unparalleled ability to blend genres and explore themes of identity, nature, and the boundaries of perception. With Annihilation, VanderMeer firmly establishes himself as a pioneer of the New Weird genre, pushing the boundaries of conventional storytelling.
The Outsider by Stephen King (2018)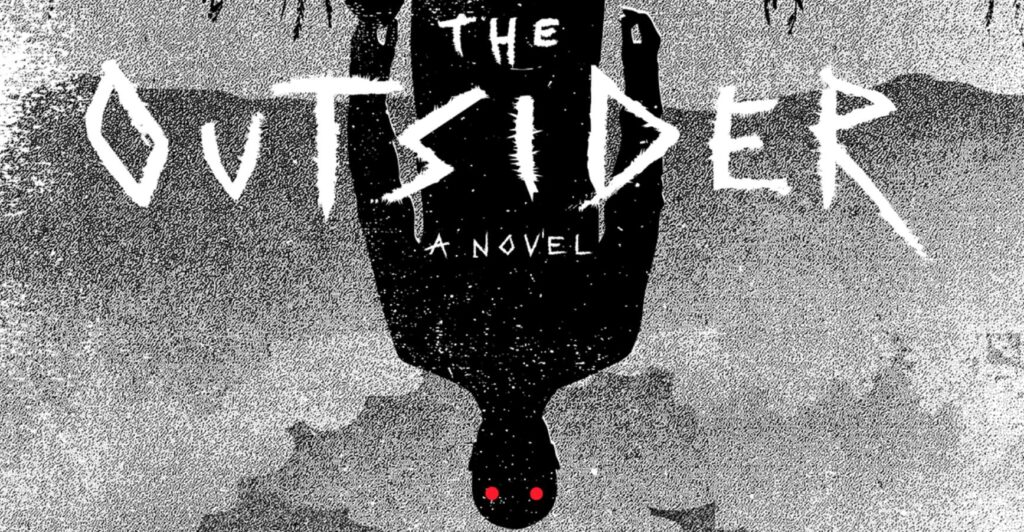 Stephen King, a master of horror, introduces readers to The Outsider, a novel that effortlessly blends crime fiction and supernatural horror elements. The story introduces readers to Terry Maitland, a beloved Little League coach and an upstanding member of the community. However, when an innocent boy is brutally murdered, all evidence points to Terry as the culprit.
However, as Detective Ralph Anderson's investigation unfolds, contradictory evidence emerges, suggesting the presence of an inexplicable phenomenon. One of the most prolific and influential authors of our time, King seamlessly blends elements of horror, suspense, and supernatural, captivating readers with his unique narrative voice. With this book, King adds another riveting entry to his extensive body of work, showcasing his continued ability to enthral and terrify readers. The novel serves as a testament to his enduring popularity and mastery in creating atmospheric tension that lingers long after the final page.
Also Read: The 10 Best Stephen King Villains
Psychological Depth
In this criterion, we explore the psychological depth of horror books. These stories will not only frighten you but also take into the depths of the human psyche, exploring the fears, traumas, and anxieties that lurk within us all. These books go beyond jump scares and cheap thrills, delving into the psychological complexities of their characters and offering insightful commentary on the human condition.
The Silent Patient by Alex Michaelides (2019)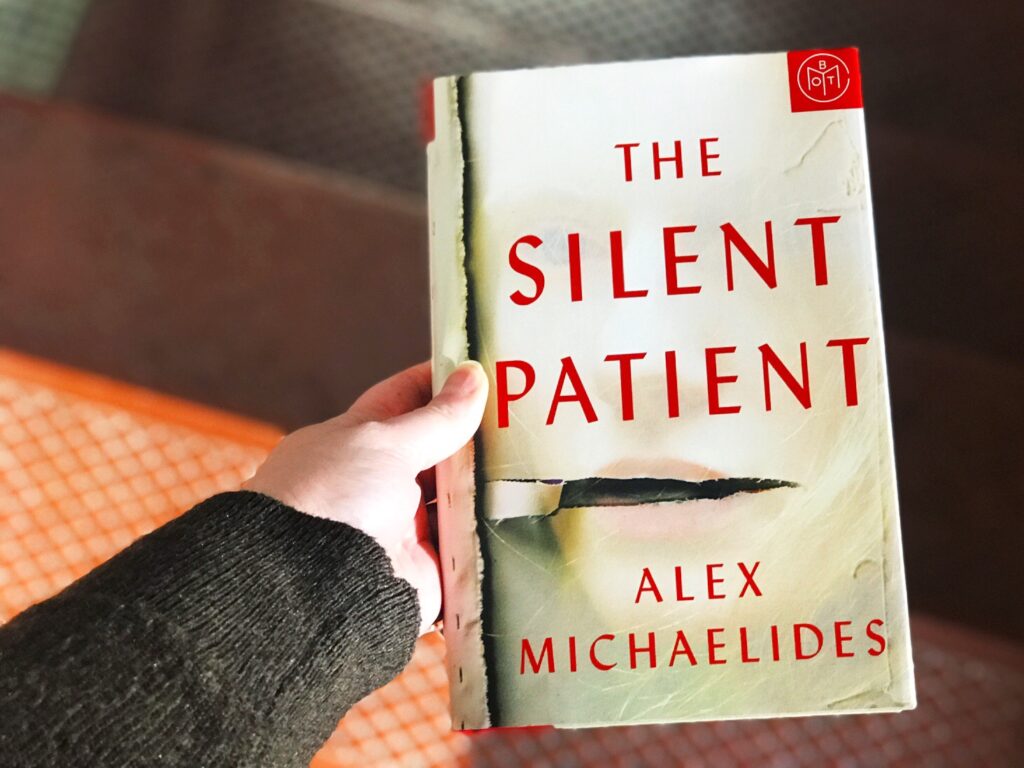 Alicia Berenson, a renowned painter, is imprisoned in a psychiatric facility after being convicted of murdering her husband. Refusing to speak a word since the crime, she becomes the obsession of criminal psychotherapist Theo Faber, who is determined to unravel the mystery behind her silence.
As Theo delves deeper into Alicia's past, he discovers shocking secrets that will challenge everything he thought he knew. Through Theo's perspective, readers are drawn into the intricate layers of Alicia's psyche, navigating a labyrinth of trauma, guilt, and suppressed memories. The author's meticulous attention to psychological detail adds depth and nuance to the narrative, heightening the suspense and leaving readers questioning the true nature of Alicia's silence. Alex Michaelides in The Silent Patient weaves a captivating web of psychological suspense and deception, keeping readers on the edge of their seats until the shocking truth is revealed.
Mexican Gothic by Silvia Moreno-Garcia (2020)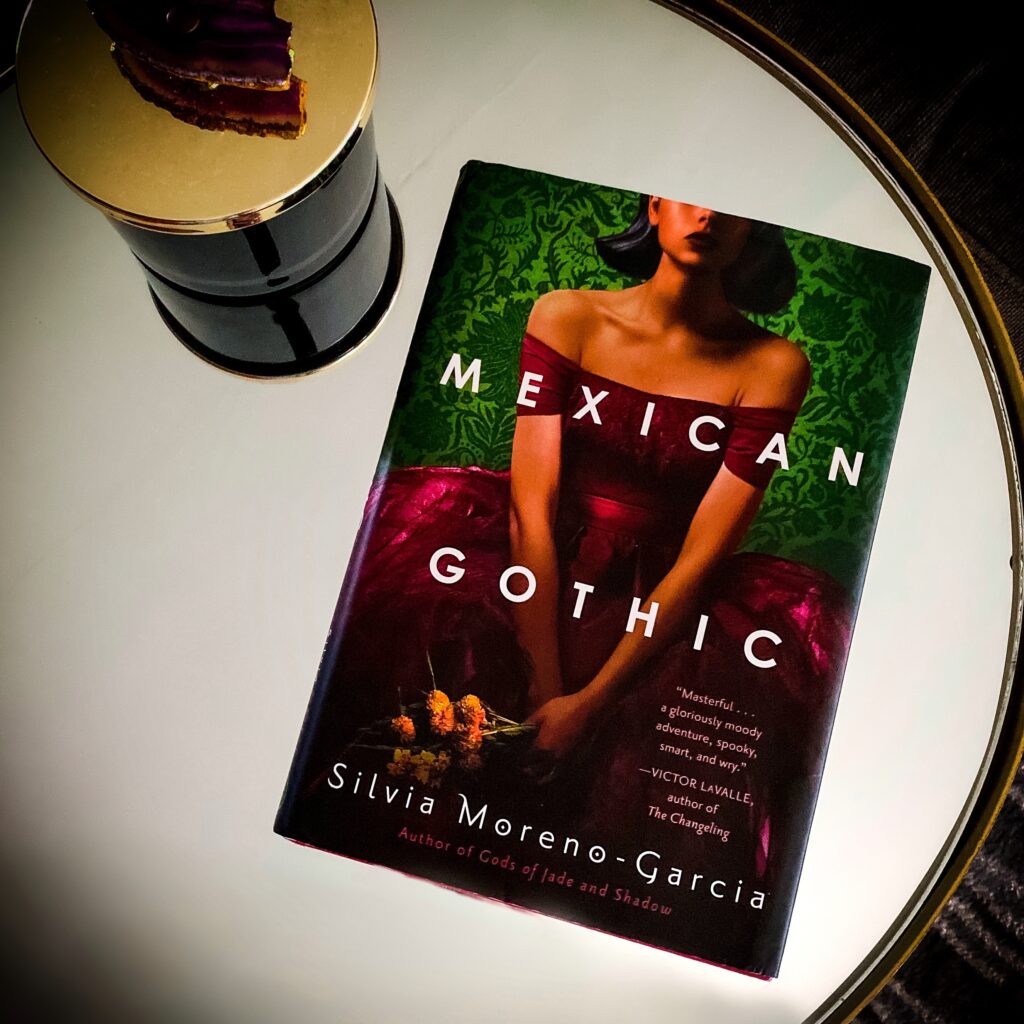 In Mexican Gothic, Silvia Moreno-Garcia weaves a tale of psychological depth, blending elements of gothic horror and social commentary. Set against the backdrop of 1950s Mexico, the novel transports readers to the hauntingly atmospheric High Place, a decaying mansion nestled in the mountains.
The story follows Noemí Taboada, a headstrong and fiercely independent socialite who journeys to the remote mansion to rescue her newlywed cousin, Catalina, who sent a troubling letter pleading for help. As Noemí arrives at the isolated estate, she is immediately enveloped by a sense of unease and foreboding.
The house seems to have a life of its own, and its dark secrets begin to unravel. As Noemí delves deeper into the mysteries of High Place and the family that resides within, she becomes entangled in a web of forbidden desires, hidden agendas, and supernatural occurrences. Throughout the novel, Moreno-Garcia masterfully explores themes of identity, power, and the impact of colonization.
A Head Full of Ghosts by Paul Tremblay (2015)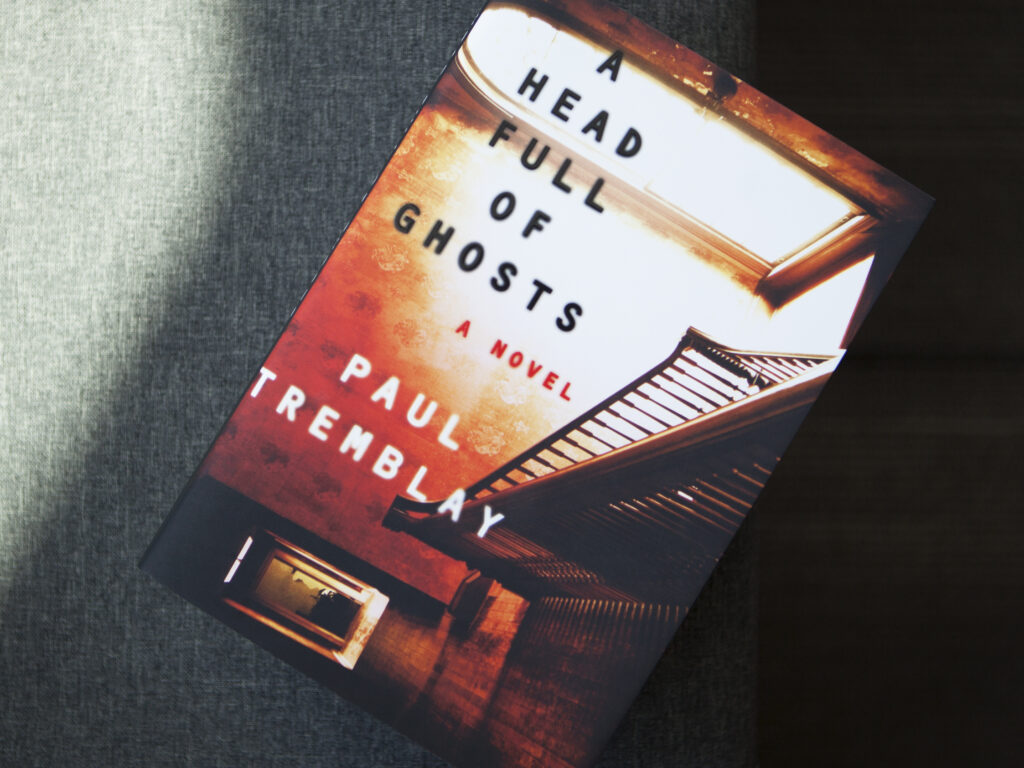 When the Barrett family's young daughter, Marjorie, starts exhibiting disturbing behaviour, her family turns to reality television to document her possession and exorcism. Told through the perspective of Marjorie's younger sister, Merry, the narrative unfolds as a retrospective account of the events, raising questions about the nature of possession, the power of belief, and the media's influence on our perception of reality.
The author skillfully examines the impact of trauma, mental illness, and the power of suggestion on the human mind. Through the lens of the unreliable narrator, the readers are forced to question their perceptions, leading to a deep sense of unease and psychological tension. As the story in the novel, A Head Full of Ghosts progresses, Tremblay weaves a complex narrative that explores themes of family dynamics, the nature of evil, and the fine line between reality and delusion.
He expertly blends psychological suspense with supernatural elements, leaving readers questioning what is truly happening and what is a product of the characters' fragile mental states.
Little Star by John Ajvide Lindqvist (2012)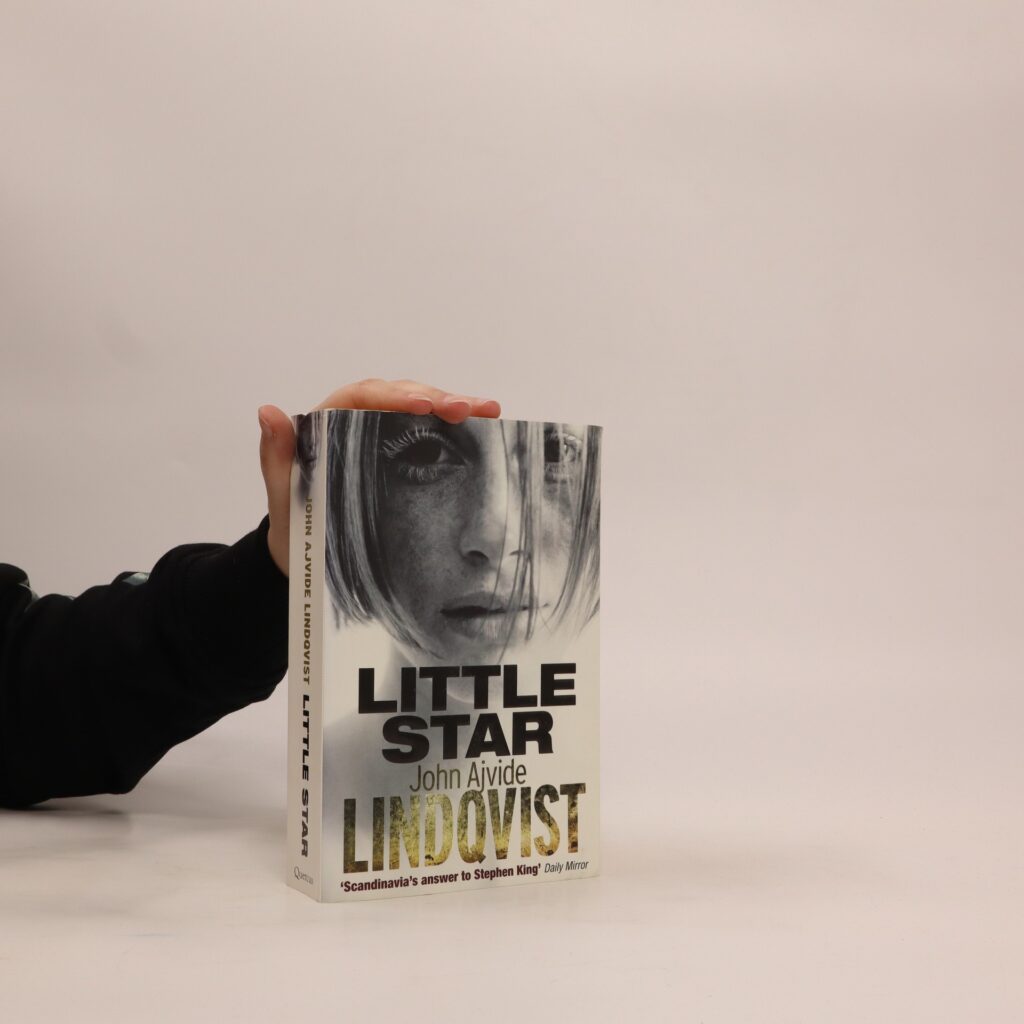 John Ajvide Lindqvist, known for his captivating and unsettling narratives, presents Little Star, a novel that delves deep into the human psyche. Lindqvist gained international acclaim with Let the Right One In, and in Little Star, he continues to explore themes of obsession and the darkness that resides within us.
Set in a quiet Swedish suburb, the story follows the unlikely friendship between two girls with contrasting backgrounds. One possesses an extraordinary singing voice, while the other harbours a sinister secret. As their bond grows, their shared obsession with music takes a twisted turn, leading them down a path of fame, jealousy, and revenge. Little Star is a chilling and haunting exploration of the lengths people will go to achieve their desires.
The Shining Girls by Lauren Beukes (2013)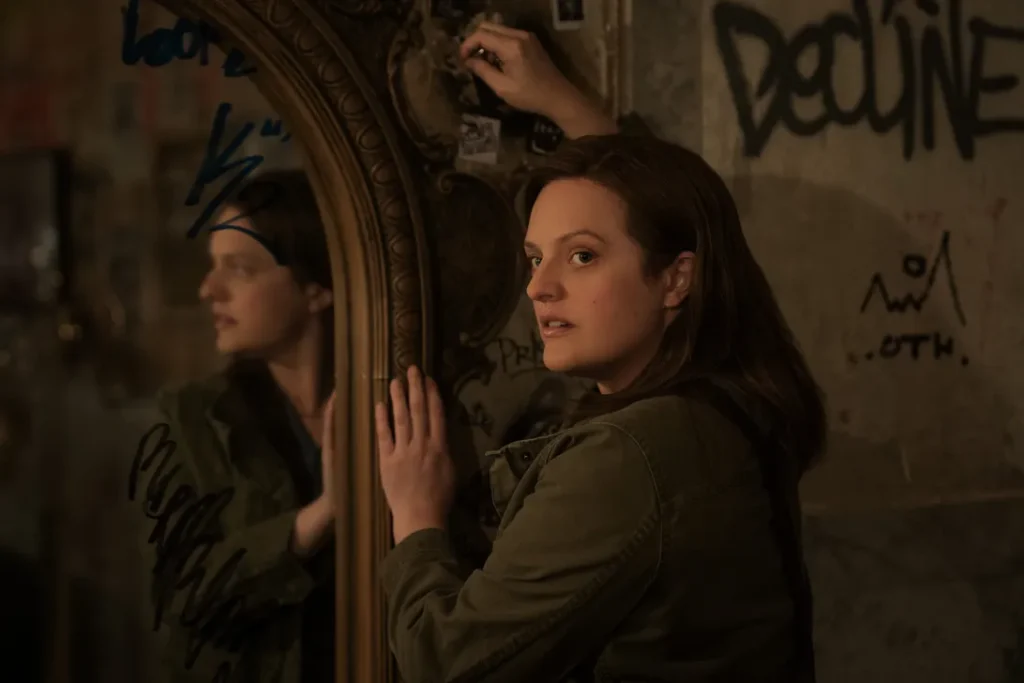 Lauren Beukes, known for her genre-bending narratives and thought-provoking themes, presents The Shining Girls, a novel that defies categorization. Blending elements of crime fiction, supernatural horror, and time travel, Beukes crafts a gripping tale set in 1930s Chicago. The story revolves around a time-traveling serial killer named Harper Curtis, who discovers a house that enables him to travel through time in pursuit of "shining girls" — remarkable young women with bright futures.
However, one of his victims, Kirby Mazrachi, survives his brutal attack and becomes determined to unravel the mystery behind her assailant. The Shining Girls explores themes of resilience, fate, and the indomitable spirit of the shining girls, captivating readers with its thrilling narrative and unapologetic examination of the darker aspects of humanity.