Many of us make a New Year's Resolution to start reading more but never actually get around to it because life gets in the way. Even if you're ready to read, you might not know where to begin. With so many options available, deciding what to read next can be overwhelming. That's why we've compiled a list of 15 must-read books for 2023. Whether you're looking for inspiration, enlightenment, or entertainment, these books will take you on a journey through different genres and themes.
From thought-provoking non-fiction to heart-wrenching memoirs and gripping thrillers to modern literary fiction, this list has something for everyone. These are unputdownable, the ones that will keep you up late into the night and transport you to a different world.
So, grab a cup of tea or coffee, find a cozy spot, and get ready to discover some new favorites. Let's dive into our selection of the 15 books you should read in 2023.
1. Tress of the Emerald Sea by Brandon Sanderson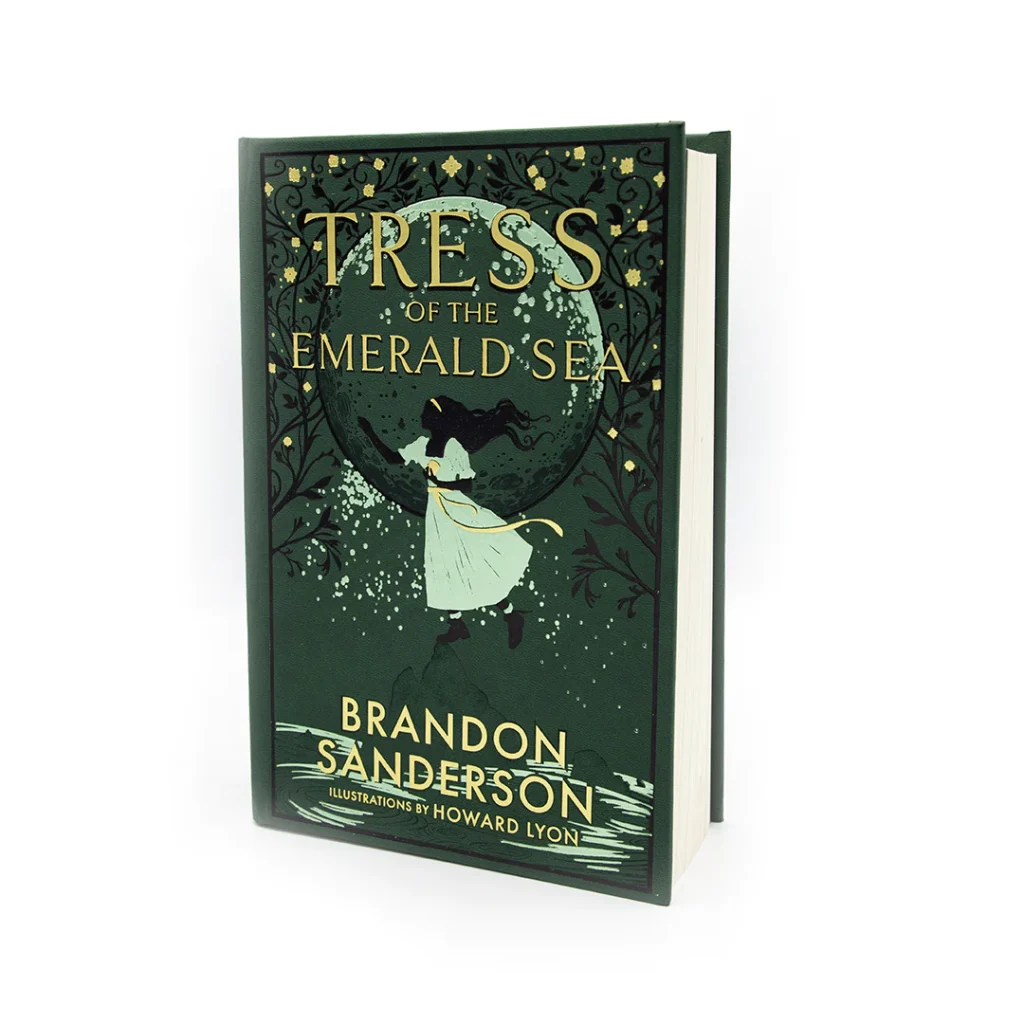 Pages: 443
Publisher: Dragonsteel Entertainment (January 10th)
Brandon Sanderson is best known for his captivating fantasy and science fiction works for readers of all ages. Four novels written in secret during the COVID-19 pandemic by him became the most successful Kickstarter crowdfunding campaign in history, surprising the publishing world in March 2022. The novel is filled with whimsy, humor, excitement, and even thought-provoking philosophical musings from the narrator. Speaking of the narrator, their development and enigma will undoubtedly be enjoyable. The world-building is well-crafted, creating a distinct backdrop for the story to unfold. Tress is a relatable character that readers can easily root for, and her successes are delightful to experience alongside her. It has a unique tone and reads quite differently from the author's other works, particularly the Cosmere novels, resembling more of a fairy tale. Overall, it's a captivating tale with fantastic characters, excellent pacing, and delightful humor.
2. Spare by Prince Harry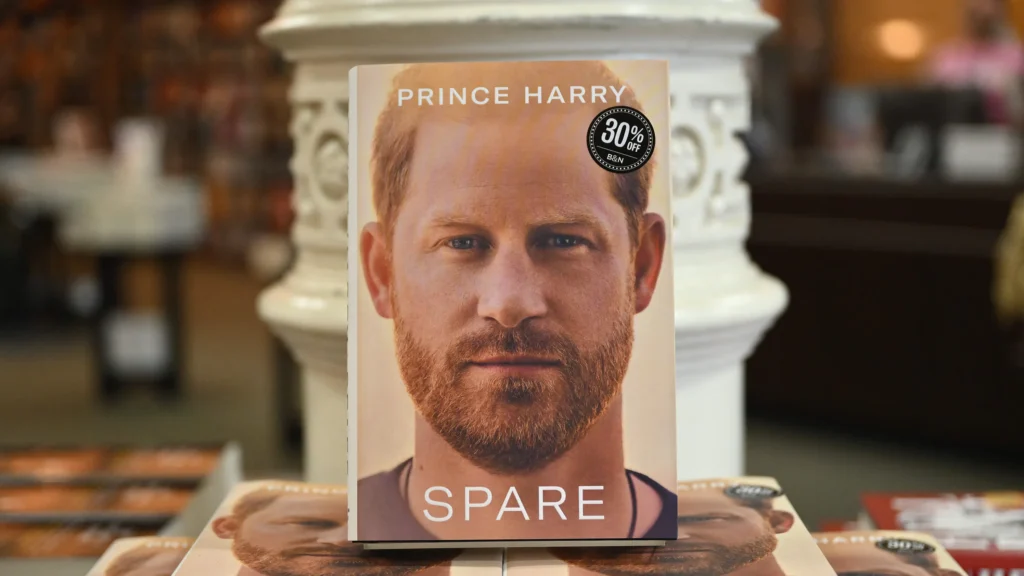 Pages: 416
Publisher: Penguin Random House (January 13th)
It's rare for a book to dominate the popular conversation and even rarer for a book to do so before it's actually released. But Spare has done just that, even becoming the world's fastest-selling non–fiction book ever, according to the Guinness World Records. Promised as a book that spills the beans on what happens behind the scenes in the British Royal Family, it delivers a lot of stark and sobering revelations. Being in the public eye has its downsides, as do people having strong opinions on you and your family for being born into royalty. With the help of his ghostwriter J. R. Moehringer, Prince Harry tells his version of events in a raw, brutally honest way full of insight and self-examination.
Spare appeared in our list of 10 New Book Releases in January 2023 
3. You Are Not Alone by Cariad Lloyd
Pages: 264
Publisher: Bloomsbury Tonic (January 19th)
Cariad Lloyd has a podcast on grief and loss, and this book is a natural extension of that. You Are Not Alone simultaneously provides a humorous and touching lens through which to view the death of a loved one, with grounded, practical advice too. Each painful experience is related to the reader for a particular purpose, and neither of them is redundant, nor do they overstay their welcome. Rather than being a sermon on how to handle life and death, the book is a journey that helps us understand why shared stories are a good response to death. Lloyd argues that death is different for each individual and, while the process of mourning never truly ends, we can each find peace and acceptance. 
4. Victory City by Salman Rushdie
Pages: 352
Publisher: Penguin Hamish Hamilton (February 7th)
Salman Rushdie needs no introduction, especially after he was the victim of a horrific attack last year, which put him in the spotlight for tragic reasons. Victory City, written before the attack, has therefore been linked to his past for those reasons. The novel is about Pampa Kampana, a nine-year-old girl who becomes a vessel for a Goddess after witnessing her mother's death. The Goddess tells Pampa Kampana that she will be instrumental in the rise of a great city called Bisnaga, or Victory City. Over the next two hundred and fifty years, Pampa Kampana's life becomes deeply intertwined with Bisnaga's as she attempts to give women equal agency in a patriarchal world. The novel is a saga of love, adventure, and myth, presented as a translation of an ancient epic. Salman Rushdie again displays his breathtaking storytelling abilities, using magical realism to create a captivating tale. His elegant and compelling use of language and imaginative style showcases his mastery of the craft.
Victory City was part of our list of 10 New Book Releases in February 2023 To Look Forward To.
5. Transitional by Munroe Bergdorf
Pages: 224
Publisher: Bloomsbury Tonic (February 16th)
Munroe Bergdorf, an activist, and writer, draws on personal experience and insights from experts, activists, and change-makers in her book, Transitional. The book explores how transitioning is ingrained in human experience and offers guidance on how differences can be used to build a better society. Bergdorf examines change as an essential part of human experience, including the fluidity of identity, relationships, sexuality, and gender. The author's own experiences with notoriety and racism are also discussed in the book. Despite being fired by L'Oréal for her outspoken condemnation of white racism, Bergdorf used the experience to speak in news and panel shows. The book provides a powerful guide for readers to harness their differences to heal, build community, and construct a better society.
6. I Have Some Questions For You by Rebecca Makkai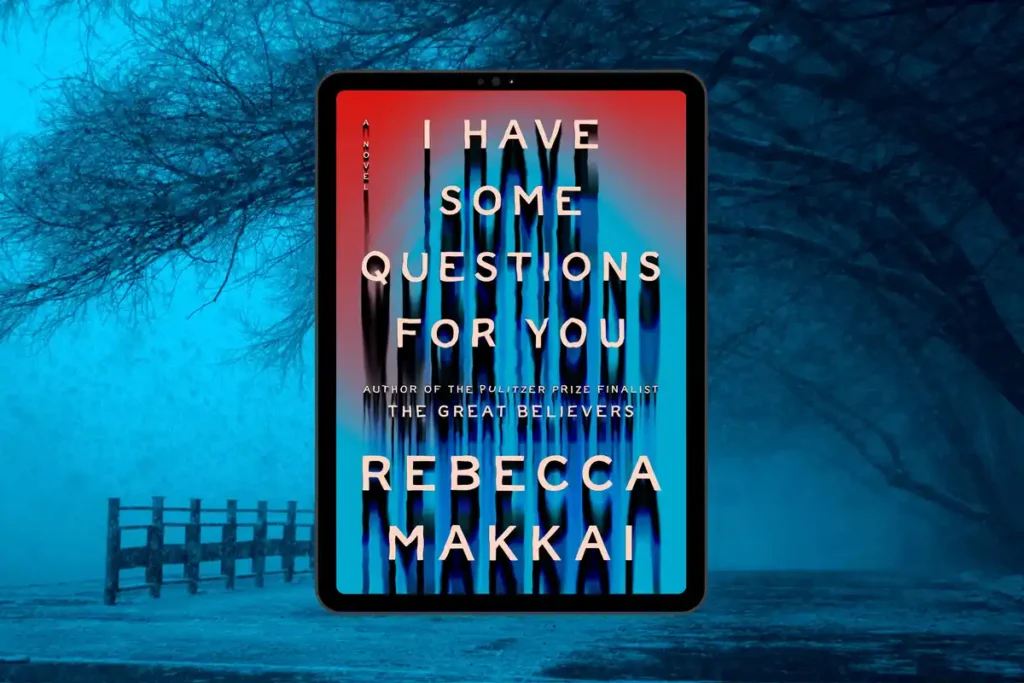 Pages: 448
Publisher: Viking (February 21st)
Pulitzer-nominated author Rebecca Makkai is back with her latest novel, which generated a buzz before its release and lived up to these expectations. The novel narrates the story of Bodie Kane, a successful film professor, and podcaster who has moved on from her past. However, when she is asked to teach at the boarding school, where she faced a family tragedy and her former roommate was murdered, she finds herself intrigued by the case and begins to question the conviction of the school's athletic trainer. As she delves deeper into the investigation, Bodie realizes she may have possessed the key to solving the case all along. I Have Some Questions for You is a poignant exploration of collective memory and one woman's confrontation with her past. With an engaging mystery at its core, this novel is a literary triumph and a page-turner. In this novel, she intertwines shrewd storytelling with an examination of memory, control, and consent. The novel is intricately layered as it blends the intellect and elegance of literary fiction with the excitement of a mystery novel while providing the entertainment of the most engrossing boarding school dramas.
7. A Day of Fallen Night by Samantha Shannon
Pages: 880
Publisher: Bloomsbury (February 28th)
A prequel to the successful and unapologetically feminist fantasy The Priory of the Orange Tree, A Day of Fallen Night is a triumphant return to that world in every way. An epic in every sense of the word, the novel follows several women across a fantasy world, each with their separate stories and challenges that shape events for its sequel. Shannon has constructed a world that is intricate and dense with mythology, expertly crafted and populated with dynamic and multifaceted characters. The characters' journeys are engrossing. A thrilling plot of danger and warfare drives the narrative, but the heartfelt relationships, the betrayals, the losses, and the romances truly captivate you. Within this lush and nuanced story, Shannon expertly weaves the tales of three powerful women whose paths cross in the most thrilling ways. With a grand scope and emotional depth, A Day of Fallen Night is the book that the Roots of Chaos enthusiasts have been eagerly anticipating.
8. Old Babes in the Wood by Margaret Atwood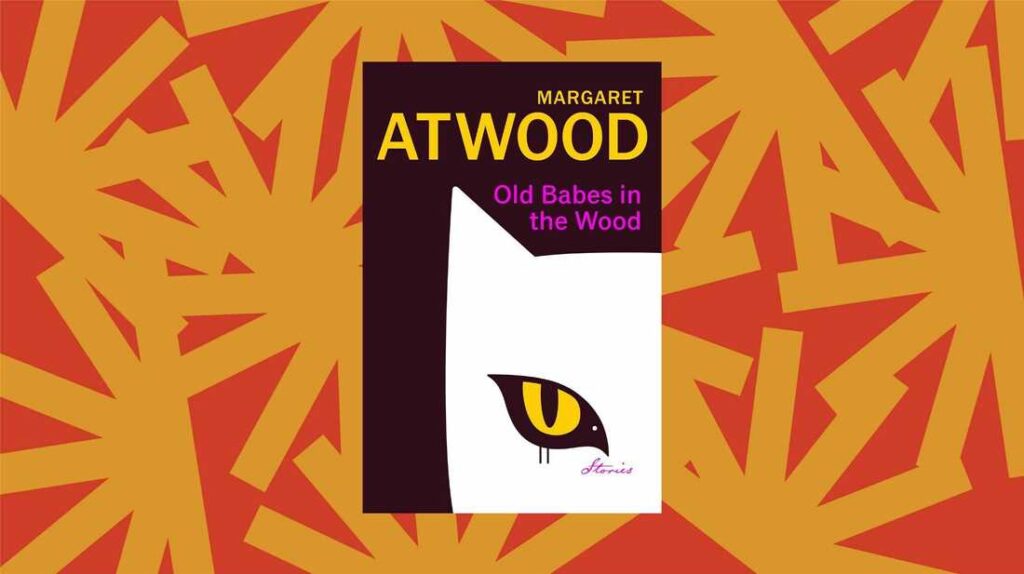 Pages: 272
Publisher: Doubleday (March 7th)
As one of the most prominent literary figures of the 20th and 21st centuries, Margaret Atwood is better known for her novels, such as A Handmaid's Tale, than her short stories. She returns to short stories in this collection for the first time since 2014 and, over the course of fifteen short stories, looks deeply into the heart of family relationships, marriage, loss and memory, and what it means to spend a life together. Old Babes in the Wood is a remarkable blend of humor, intelligence, and emotion, which showcases Atwood's exceptional imagination. This collection of stories delves deep into human connections and the intricacies of relationships. It explores how people can harm one another and how they can find solace together. Atwood's storytelling skills and range are on full display here, making it an ideal starting point for readers unfamiliar with her work in many ways. This diverse and engaging collection is bound to captivate readers of all tastes and interests.
Old Babes in the Wood appeared in our list of 10 New Books to Look Forward to in March 2023
9. Ada's Realm by Sharon Dodua Otoo
Pages: 320
Publisher: MacLehose Press (March 28th)
Originally written in German and later translated into English, this debut novel follows four women, each named Ada, across time and in different countries, each facing their own difficulties. Despite being separated by centuries and continents, they are connected by a mysterious bracelet and a shared fighting spirit. As their stories converge on a modern-day Ada, a pregnant woman in Berlin, their collective strength helps her overcome her challenges. The novel challenges linear notions of history and highlights the interconnectedness of human experiences. It is a poignant and hopeful story of love, family, justice, and the search for a home. Ada's Realm takes the reader on a journey through different eras and lives, seamlessly weaving humor and trauma into a complex story. Sharon Dodua Otoo's talent is a welcome addition to the literary world, as Ada's Realm challenges conventional ideas about language, form, and identity, particularly in relation to African women throughout history and in the present day.
10. The Sun and the Star: A Nico di Angelo Adventure by Rick Riordan and Mark Oshiro
Pages: 480
Publisher: Hachette (May 2nd)
As the sun rises in the east every day, Rick Riordan will keep churning out quality books in his middle–grade fantasy universe, which includes many world mythologies and characters, most famously Percy Jackson. Alongside Harry Potter, Percy Jackson was a big part of our childhood reading. In this book, co-written with Mark Oshiro, Riordan returns us to fan favorite character Nico di Angelo, son of Hades. The novel promises to be in equal parts an endearing queer love story between Nico and Will Solace, an emotional adventure, and, of course, the signature Riordan comedy, all of which will come together for a nostalgic trip to your literary past.
---
---
11. The Making of Another Major Motion Picture Masterpiece by Tom Hanks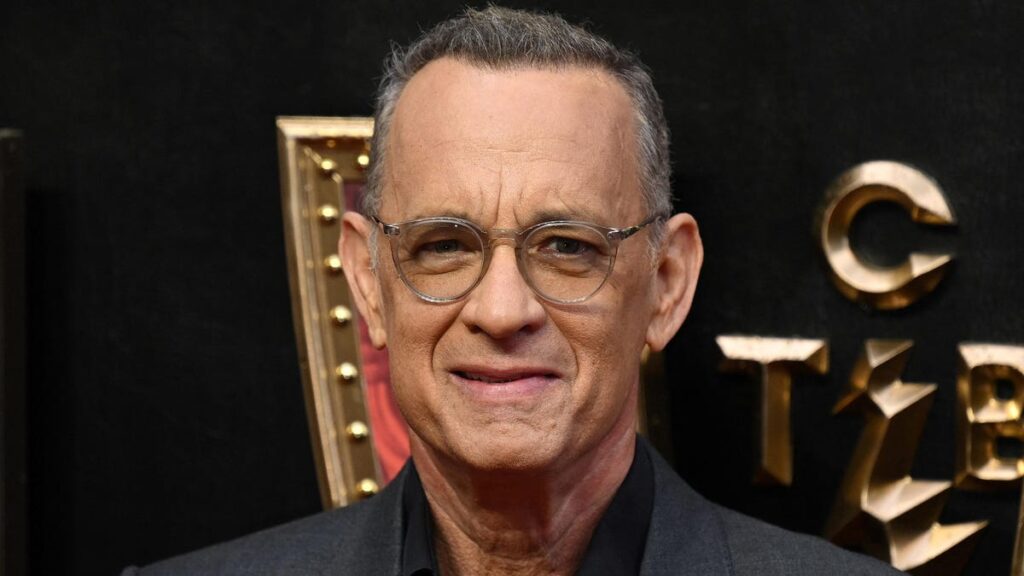 Pages: 448
Publisher: Knopf (May 9)
Everyone knows Tom Hanks can act, as countless critically and commercially successful movies can attest. But did you know he can write too, and quite well at that? This is Hanks's second foray into literature, the first being a short story collection released in 2017. The Making of Another Major Motion Picture Masterpiece is an exuberant, expansive, and enjoyable work that explores the nature of storytelling through a diverse cast of characters spanning several decades. It offers keen and intriguing commentary on comic books, movies, show business, America, and human nature. The book is bursting with affection for its characters and their complex relationships and the intricate workings of the movie industry. Tom Hanks' storytelling skills are on display here as he masterfully weaves a satisfying emotional tale.
12. Yellowface by RF Kuang
Pages: 336
Publisher: William Morrow (May 16th)
R.F. Kuang is a Chinese-American author of fantasy fiction. She was born in Guangzhou, China, and raised in the United States. She is also an advocate for diversity and representation in literature and has spoken on various panels and conferences on the subject, and this thought process is reflected in the Poppy War trilogy and Babel in different ways. Yellowface, while not fantasy, also explores similar themes. June Hayward witnesses the death of her friend and literary rival, Athena Liu. In an impulsive move, June steals Athena's just-completed novel about the contributions of Chinese laborers during World War I. She publishes it under her own name, using an ambiguously ethnic author photo. As the novel becomes a bestseller, June struggles with guilt and fear of being exposed while grappling with issues of cultural appropriation and racism in the publishing industry. The novel explores timely themes of diversity, social media, and the price of success.
13. The Postcard by Anne Berest
Pages: 464
Publisher: Europa Editions (May 16th)
The Postcard by Anne Berest is a French novel that delves into family secrets and the relationships between mothers and daughters. It offers a vivid portrait of intellectual and artistic life in 20th-century Paris while shedding light on French antisemitism throughout different periods of history. Berest, both a researcher and daughter of a Jewish family, tells a personal and absorbing account of her ancestors lost in Auschwitz. The novel presents an unflinching examination of antisemitism past and present through powerful and bracing prose, which has been smoothly translated. The more Anne discovers about her family's history, the more her story of reclaiming her ancestry becomes compelling. It has been told partly as an investigative/detective story, adding to its readability.
14. On The Ashes by Gideon Haigh
Pages: –
Publisher: Allen and Unwin (June 1st) 
Cricket is one of the most popular sports globally. It is particularly popular in the Indian subcontinent, where famous players are often akin to gods in the eyes of their adoring public. Gideon Haigh is one of the most respected and prolific cricket writers in the world. His writings on the sport are widely regarded as some of the most insightful and engaging pieces in sports journalism ever written. With a career spanning more than three decades, Haigh has established himself as a leading voice in cricket. Encompassing more than 150 years of Anglo-Australian cricket, from the legendary WG Grace to the iconic Don Bradman and from Bodyline to Jim Laker's 19-wicket match, Gideon Haigh's comprehensive coverage also includes contemporary greats like Patrick Cummins and Ben Stokes, current Ashes captains, as well as Ian Botham's Headingley miracle. Drawing on his extensive experience of reporting on The Ashes for over three decades, Haigh has crafted a compelling and timeless portrayal of the world's oldest sporting rivalry, spanning the colonial era to the present day.
15. The Devil's Flute Murders by Seishi Yokomizo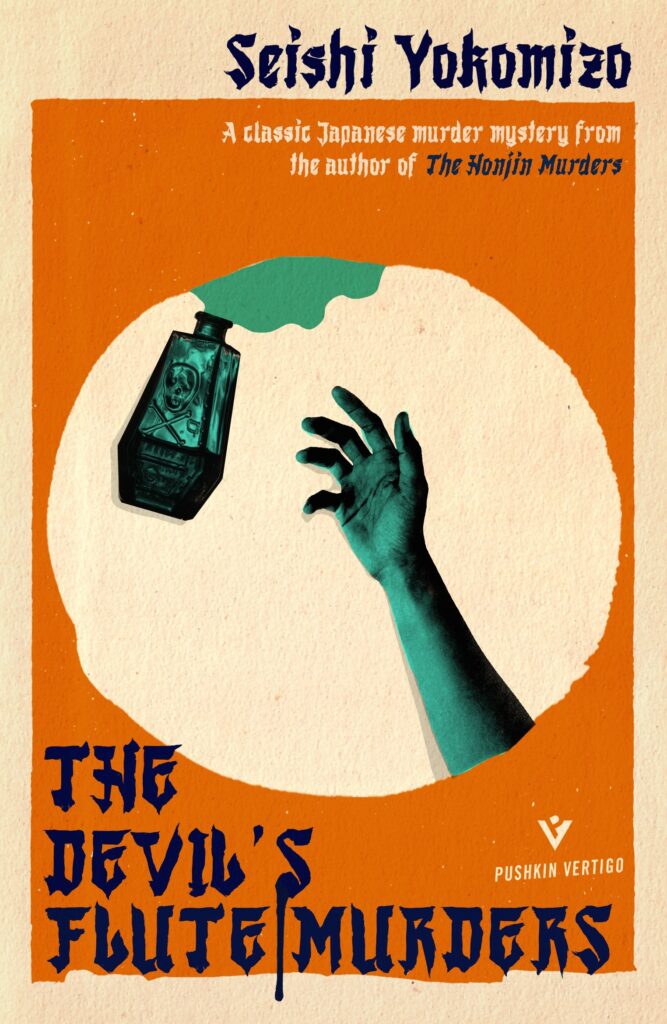 Pages: 256
Publisher: Pushkin Vertigo (July 3rd)
In the crime genre, the sub-genre of the locked room murder mystery has become increasingly popular in recent years, as well as making a comeback from the Golden Age of Detective Fiction. They're cozy mysteries that often challenge the reader to solve the crime before the detective does, and they're told in a way that always keeps us guessing and on edge. One author from Japan who has mastered the craft is Seishi Yokomizo, the "Japanese Agatha Christie," and his scruffy, informal detective Kosuke Kindaichi is a cultural phenomenon similar to Sherlock Holmes in stature and prestige. In his latest outing, the fifth to be translated into English by Pushkin, the popular yet disheveled detective Kindaichi delves into a string of ghastly killings amidst the ongoing discord among a family of a gloomy and distressed musician, whose notable compositions send shivers down the spine of anyone who listens to it. Yokomizo's deftly crafted narrative will captivate readers with its intricate plot, where every character has their own secrets to keep. It is being billed as one of his most intriguing works, offering an enjoyable guessing game that keeps readers hooked till the end.
16. The Invisible Hour by Alice Hoffman 
Pages: 272
Publisher: Atria Books (August 15th)
Mia embarks on a journey filled with heartbreak, love, and the discovery of the fluidity of time, leading her to abandon the strict rules she was raised with at the Community. Through her experiences, she learns that reading can transport you to other worlds and that writers and readers have a mysterious connection. Love, she discovers, is stronger than any chains that bind you. In this novel, Mia falls in love with a brilliant writer and travels back in time, but a single question remains: What if Nathaniel Hawthorne never wrote The Scarlet Letter, the book that saved Mia's life in a cult where reading was forbidden? Nathaniel Hawthorne once said, "A single dream is more powerful than a thousand realities," This book is an ode to the power of books to touch people's lives.
17. Everyone's Thinking It by Aleema Omotoni 
Pages: 368
Publisher: Balzer + Bray (September 5th) 
This UK boarding school story, with a propulsive mystery at its heart, combines the big-heartedness of Mean Girls with the sharp-wittedness of Dear White People. Reputation is everything at Woodbury Hall, an elite boarding school in the English countryside, and aspiring photographer Iyanu prefers observing things safely from behind her camera. Kitan, Iyanu's estranged cousin, seems to have the perfect life with money, beauty, and popular friends. Still, as a Nigerian girl in an insular, primarily white school, she struggles with maintaining her place in the exclusive crowd. Chaos erupts when photos from Iyanu's camera, each with a juicy secret written, are stolen and splashed across the school the week before the Valentine's Day Ball. As accusations fly, each girl is desperate to unravel the mystery of who stole the photos and why, but exposing the truth will change them all forever. The journeys of Iyanu and Kitan are captivating, making this the perfect YA whodunit with a (loose) Shakespearean twist.
18. The Spirit Bares Its Teeth by Andrew Joseph White 
Pages: 384
Publisher: Peachtree Teen (September 5th)
The Spirit Bares Its Teeth is a novel that delves into the themes of gender roles, Victorian psychiatry, and oppression through the lens of an autistic transgender boy. Set in 1883 London, the story takes place in a society where mediums with violet eyes communicate with spirits under the Royal Speaker Society's watchful eye. Sixteen-year-old Silas Bell is a boy, not the girl the world sees him as, and he would do anything to avoid becoming an obedient Speaker wife. Despite hiding his autism for years and practicing surgery on slaughtered pigs, his mother insists on marrying him off by year's end.
When Silas's attempt to escape an arranged marriage fails, he is diagnosed with Veil sickness, a mysterious illness that affects violet-eyed women, and is sent to Braxton's Sanitorium and Finishing School. Braxton's is a brutal facility where students either become eligible wives or disappear entirely. However, when the ghosts of missing students start asking Silas for help, he decides to expose Braxton's secrets to the world.
19. A Twisted Tale Anthology by Elizabeth Lim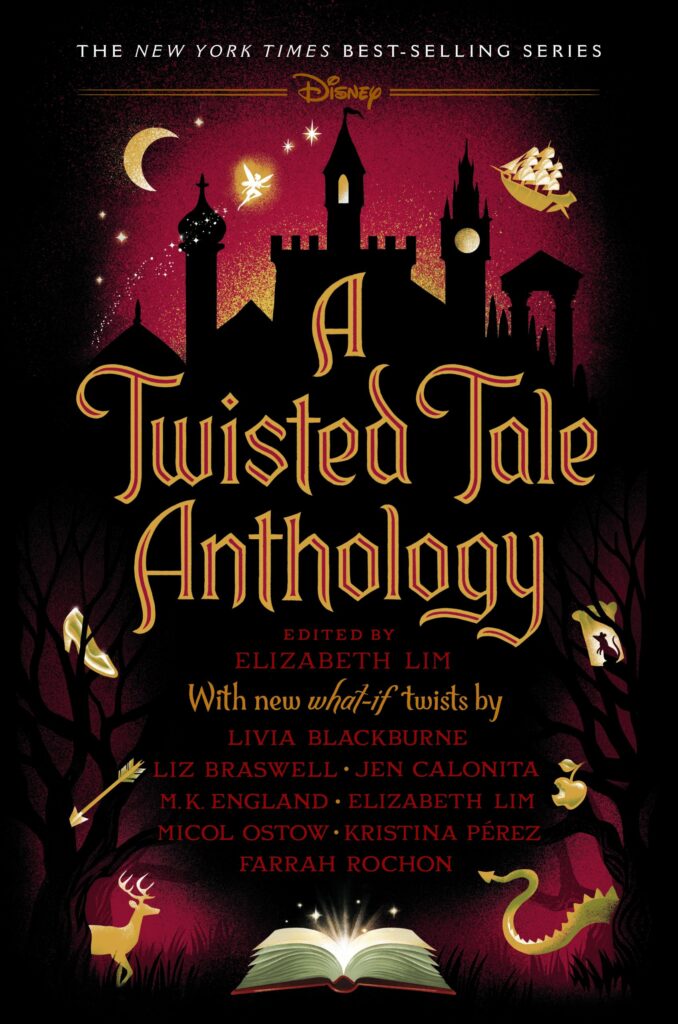 Pages: 576
Publisher: Disney Hyperion (October 3rd)
We've all spent countless hours imagining "what if" scenarios about our favorite books, TV shows, movies, and more, and this anthology is those dreams brought to life, but with a dark Disney twist. This anthology offers a wealth of original and imaginative twists on classic Disney stories, including daring new scenarios like Snow White mastering the art of magic, Mulan rising to the position of emperor's advisor, and Remy the rat crossing paths with Colette first. With a total of sixteen captivating short stories, readers can experience Ariel and Eric's romance blossoming in the aftermath of the Little Mermaid's heroic rescue, embark on a high-stakes journey with Tiana and Naveen to return to Maldonia, soar through space on a pirate ship with Jim Hawkins, and unravel the mysteries of Tinker Bell's enchanting pixie dust. Packed with magic, intrigue, and enchantment, this anthology is a must-read for Disney lovers and fairy tale enthusiasts alike.
20. Artifice by Sharon Cameron 
Pages: 416
Publisher: Scholastic Press (November 7th) 
Isa de Smit was raised in her parents' art gallery in Amsterdam until the Nazis occupied her city, confiscated her family's "degenerate" art, and stole her country's heritage. To save her gallery, she sells the Nazis a fake Rembrandt and, on the way to the auction, discovers that her best friend is part of the Dutch resistance. Isa sells the Nazis a second forgery, a Vermeer copy, to raise money to rescue Jewish children. She must learn the art of a master forger with an unlikely ally: a young Nazi soldier who wants to desert the army. Based on true stories, Sharon Cameron's thriller looks for beauty in an ugly world.