The ten traditional English short stories on love will show you the enduring charm of love, and the depth of love in all its manifestations is captured in these tales. 
We are asleep until we fall in love!"
These words were written by Leo Tolstoy in his literary masterpiece, War and Peace (1869). Literature has constantly sought to redefine the boundaries of love through the exploration of characters and stories. It is a universally acclaimed medium through which authors have put forward their notions of romantic love to their readers. In this list, we explore ten timeless short stories on love by ten different authors and seek to understand why these stories hold the key to understanding the various facets of romantic love to this date. Happy Reading!
1. Old Love by Jeffrey Archer
William Thatcher and Philippa Jameson are two of the brightest minds in English Literature in the 1930s. They are fiercely competitive in the classroom, outshining their contemporaries in their pursuit of defeating each in their academic acclaim. Unable to choose between the two, they topped final degree exams and won a prestigious essay competition together. Over the course of time, after the demise of Philipa's father, both etch closer and fall in love. This is a story of a unique and amorous romance between two arch-enemies. The intensity of love like the one described here has impressed and moved readers across all age groups. Archer's writing also has a pulsating beat that guides you through each of the characters' achievements and renders beauty to the little things they do in love. It first appeared in the short story collection, A Quiver Full of Arrows (1980) and has, since then, been adapted into several stage plays and a movie, Love Song (1985), by Richard Bennett.
2. The Gift of the Magi by O. Henry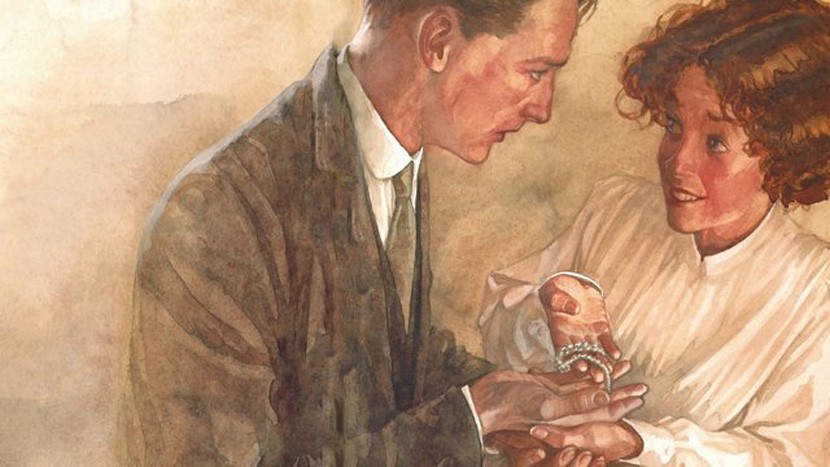 This short story is believed to be one of the greatest tales of love written by O. Henry. It follows the story of Mr Jim Dillingham Young and Mrs Della Dillingham Young. The story follows their respective personal sacrifices to buy each other a gift for Christmas that they had always wanted for themselves. The author leaves no stone unturned to let us know that the Youngs are not prospering economically and can barely shape their house. This story gives us an idea about the warmth of home they create for themselves in this space with their love and understanding for each other. This is a true Christmas story about how love is the most valuable gift we can give another person. The author describes the story in the third person and objectively until he chimes in with the words "foolish children" to describe the silly yet profound love they bore for each other. The story was first published in The New York Sunday World as "Gifts of the Magi" in 1905 and has spurred numerous adaptations to the screen, starting with The Sacrifice (1909).
3. What We Talk About When We Talk About Love by Raymond Carver
Carver's storytelling is a wholesome experience proliferated through this story, belonging to a collection of short stories by the same name. In this story, Mel McGinnis and his three others – his second wife, the narrator and the narrator's wife – have gathered in his kitchen, drinking gin and sharing stories on love. The stories then shared at the table range from the love between an elderly couple to personal stories of people obsessed with this particular passion. Despite the best efforts of each of the characters to bring to the table a story that they think best defines love, none of them is able to pinpoint the same. It gives the readers an idea about the effusive nature of love. It tells us that love is an abstract, emotional feeling that can never fully be expressed by structured language. Carver's story also observes the little gestures of each of the characters at the table and makes for a unique reading experience. I came across this story while watching the film Stuck in Love (2012) by Josh Boone, where a central character ends the film with lines quoted from this story. 
4. The Story of an Hour by Kate Chopin
Originally published in 1894, this story was called "The Dream of an Hour" and stirred some controversy in America because of the ambivalent nature of love it talks about. Here, Lousie Mallard, the protagonist, is informed about the death of her husband in an unfortunate rail accident by her sister, Josephine. Initially heartbroken, Lousie comes to realise that she is happy at her husband's death because of the freedom from the marital bond that came along with it. She goes through several complicated feelings until the news changes. This story presents love as a severely complex feeling for a woman in the 19th century, tying up gender politics with Aristotelian elements of tragedy to make the readers feel empathetic towards Louise's state of grief at the news. Some have argued that Lousie's reactions are born out of the intensity of her feelings for her husband rather than her rationality. The story got adapted to the screen by Tina Rathbone in a movie named The Joy that Kills (1984). 
---
---
5. A Temporary Matter by Jhumpa Lahiri
Lahiri's command of the English language to tell everyday Indian stories has won over her audience several times, especially in her collection of short stories, The Interpreter of Maladies (1999). In the story, there is a temporary power outage in the locality where Shoba and Shukumar live for a few days. The couple has, in the recent past, given birth to a stillborn, and since then, their marriage has drowned in silence. Both Shoba and Shukumar have become different versions of themselves. Over five days, they eat in the candlelight and unfold some truths about each other, their relationship and the birth of their stillborn child. This is a heartbreaking story about how love changes with time and circumstances and may not end in the best possible way. Lahiri narrates this story as an omniscient narrator and uses the symbols of food and darkness to drive home the complex ideas about love.
6. White Nights by Fyodor Dostoevsky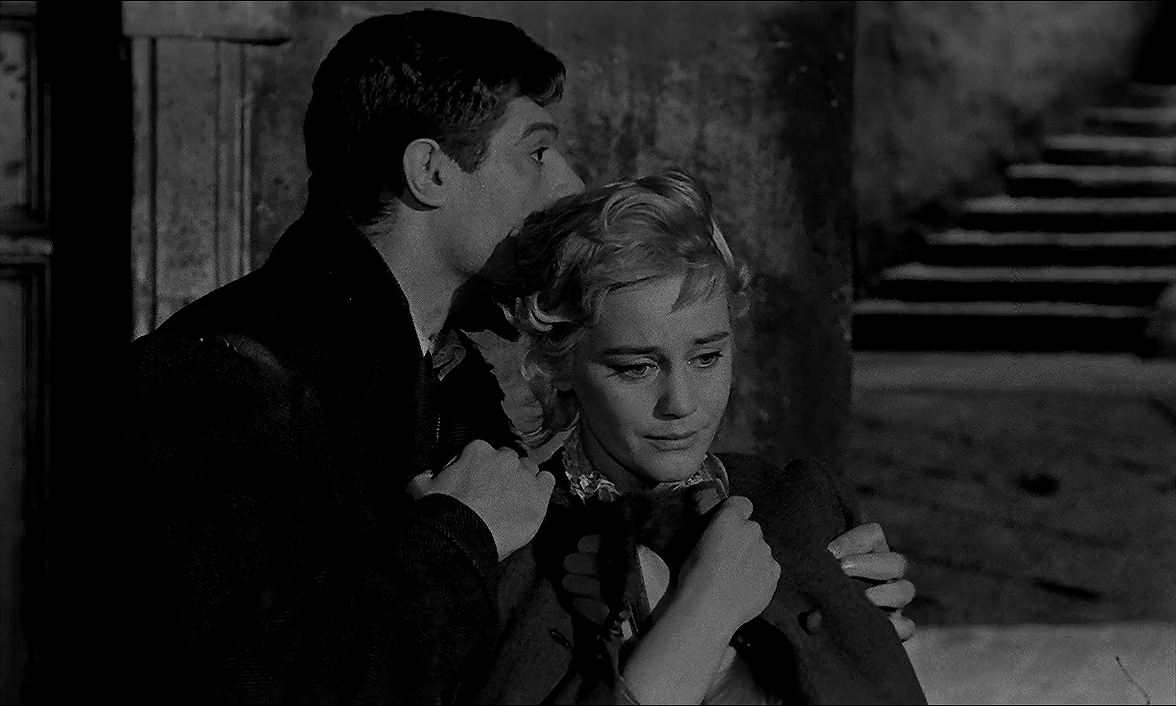 Originally published in 1848, this is a cliched story about a man falling in love with a woman already in love with another man. The narrator is a nameless shy young man who prefers to isolate himself from society and finds true happiness in the cityscape of St. Petersburg at night. He once met another lonely girl named Nastenka, who was awaiting a reply from a man she loved, and the two went on to become intimate friends. Unfortunately, the young man falls in love with her while Nastenka takes him only as a friend. This is one of Dostoevsky's most famous short stories that seek to bind the themes of existentialism with unrequited love in a carefully poignant fashion. It also has a long monologue on the act of dreaming and being a dreamer that reminds one of the more famous monologues delivered in Notes from the Underground (1864). The story has been over and again adapted to movies, including Luchino Visconti's Le nottie bianche (1957) and Sanjay Leela Bhansali's Saawariya (2007).
7. Clothes by Chitra Banerjee Divakaruni
Arranged Marriage is a bittersweet but stunning collection of short stories on the anxiety of being an Indian woman stuck in limbo between American and Indian cultures. One of my favourites from the collection is this story which packs the themes of arranged marriage, racism and violence, and multicultural relationships from an Indian-American perspective. Sumita, the protagonist, is married to Somesh Sen, who lives in California and works at a 7-eleven. She travels to the USA and starts living with her in-laws until a tragedy befalls, and she must make a choice that will determine how her life will proceed afterwards. This isn't a story that is traditionally about romantic love, but most Indian women in the 90s did not also have access to the choice of loving whom they wanted – an arranged marriage was their best bet at love. The story briefly highlights the romantic relationship between Somesh and Sumita, and it brings out the question of making and unmaking an identity through the medium of clothes.
8. The Last Night of the World by Ray Bradbury
Believed to be one of the only twelve short stories written by Ray Bradbury, this one's timeless. It begins with the following line:
"What would you do if you knew this was the last night of the world?"
This is the story of a husband and wife who are sipping coffee one evening when the husband announces to his wife that he felt the world was going to end that night.  They sit down and run through all the reasons why the world must come to an end on such a random day until they can think no more and go to bed. The story is downright existential, but I include this in a list of love stories because of the sheer nonchalance with which the husband and wife go about their daily routine. It is the strength of their relationship to remain unfazed by the information that draws my attention every time I pick this one up. It is also about staring death in the eye with courage and leaving an impression through a simple but extraordinary act – love.
9. The Night Train at Deoli by Ruskin Bond
Several of Ruskin Bond's stories are set during train travel and focus on the nature of life as a journey where love (or infatuation) may come and go. In this story, the eighteen-years old narrator is travelling to his grandmother's place by train during his college vacations. This train halts at a small station, Deoli, around five in the morning, when the narrator meets a young basket-seller. Their eyes meet, and he is so enamoured by the beauty of this woman that he gets off the train for a while. It is a story of adolescent infatuation, yet Bond writes with a sensitivity and understanding that quickly translates the feeling into a timeless, swoon-worthy story of love. The narrator's nostalgic rendering of the story may also hint at how he would, if given a chance, get down the train in Deoli to find out more about the woman he was infatuated with but chooses not to do so in fear of having his hopes crushed by the weight of reality. The story is tinctured with the hope of meeting a love lost at some juncture in one's life, making it equally tragic and romantic.
10. Brokeback Mountain by Annie Proulx
There's something so delicate about Proulx's writing of this short story that it became an instant classic when it appeared in the New Yorker in 1997. An omniscient narrator begins telling the story of Ennis Del Mar, a man wearied down by life, responsibilities and work. He reels back to the days in 1963 when he met Jack Twist at Brokeback Mountain in Wyoming. Their brief emotional and sexual affair was still a memory that warmed up Ennis' soul so many years later. However, it was impossible for the two men to spend a life together and must part to participate in the conventional structures of family and work until a few years later when they meet again. This is a story of companionship that stands outside the confines of acceptance in society, queer till its last words. The beautiful Edenic setting of the Brokeback Mountains has been contrasted with the cold reality that Ennis inhabits to bring out the warmth of this stimulating memory. It was adapted into a neo-American Western by the same name in 2005, directed by Ang Lee.
---
---