10 New Books to Look Forward to in February 2023: In popular culture, February is the month of love. Therefore, it is also the month of the most extravagant stories, from gothic mysteries and mythological quests to contemporary snides in relationships and in-depth research insights into popular culture. This listicle of the top 10 new books to look forward to in February 2023 will help you update your reading list with steaming hot releases fresh off the press. Happy Reading!
The Friendship Breakup by Annie Cathryn
Genre: Chick Lit, Romance, Contemporary
Pages: 304
Publisher: Alcove Press (February 7, 2023)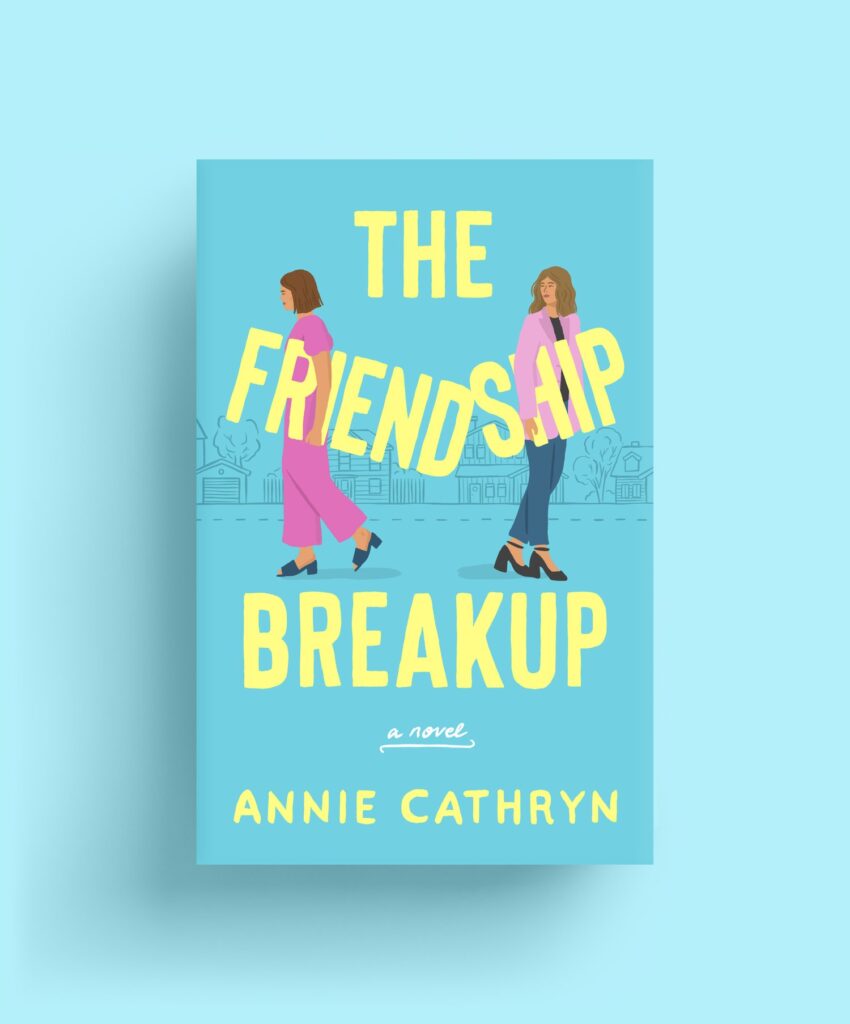 This simple and heartbreaking book promises a quick guide through the complexities of friendships in adult life. At its centre is a likeable heroine, Fallon Monroe, who suddenly finds her bestie and the rest of her mom-friends abandoning her. She tries to win them back by hosting a fiesta and getting on a friendship app but soon discovers a letter from decades ago which will be instrumental in helping her decide to hang on or let go of her friends. This is an emotionally rich page-turner addressing the hopes and fears of adulthood.
Annie Cathryn earned a degree in journalism and a master's in communication from Marquette University. She lives by the motto "Creating is Living" and has always wished to be an author. Apart from reading and writing, she likes to organise her personal library and discover delectable chocolates. This is her debut novel.
Victory City by Salman Rushdie
Genre: Magical Realism, Fantasy, Mythology
Pages: 352
Publisher: Knopf Canada (February 7, 2023)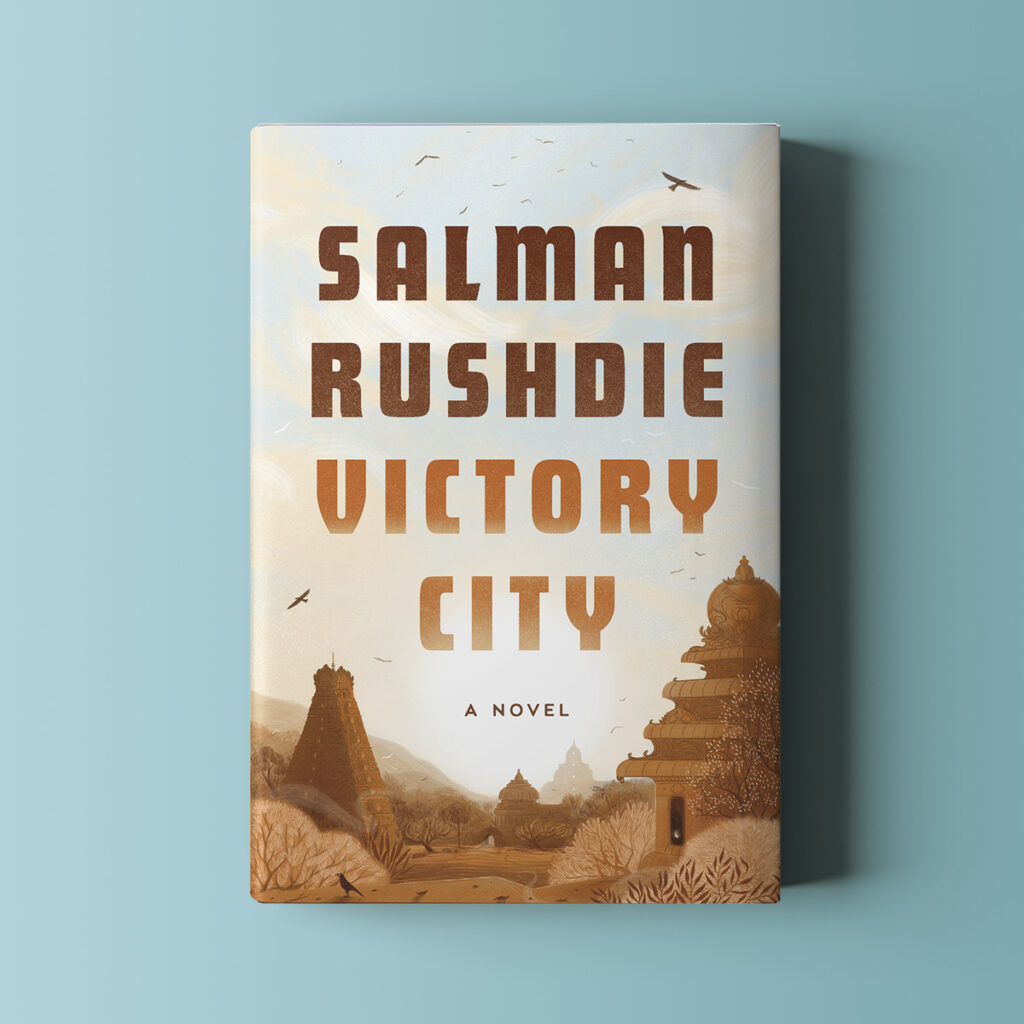 Rushdie weaves a fantastical drape in this book, taking us to the wake of a battle in 14th-century South India where a nine-year-old girl, Pampa Kampana, has a divine encounter, following which the goddess starts speaking through Pampa. She also grants Pampa mortally incomprehensible powers, telling her that she will be one of the reasons for the rise of a city called Bisnaga, a wonder of the world. Narrated in the style of an ancient epic, Rushdie's latest novel combines the foreplay of power and hubris in the world, centring itself on love, adventure and mythmaking. It is the perfect confluence of poignant prose and meaningful human elements in an author's work. 
Sir Ahmed Salman Rushdie is one of the most prolific writers of this century. A British-American novelist, his works most often explore the genres of magical realism and historical fiction. His second publication, Midnight's Children, won the Booker Prize in 1981, and his fourth novel, The Satanic Verses (1988), has turned out to be a lifelong challenge for him. The latter has left him subject to death threats and assassination attempts, the most recent being an on-stage stabbing attack on August 12, 2022. This is his 15th publication.
The Influencer Industry: The Quest for Authenticity on Social Media by Emily Hund
Genre: Business, Non-fiction
Pages: 232
Publisher: Princeton University Press (February 14, 2023)

This book seeks to tell the story of how the multibillion-dollar influencer industry came into existence and shaped the culture of our times. It seeks to delve into the inner workings of influencer culture and social media and tries to understand how we perceive the authenticity of a person or community on social media. Using academic language and research methodologies, this book draws from a dozen interviews with brands, influencers, marketers, etc., the wisdom about the authenticity of social media and its far-reaching socio-economic impacts.
Emily Hund is a research affiliate at the Center on Digital Culture and Society at the University of Pennsylvania's Annenberg School for Communication, the same place she earned her PhD in 2019. She has also earned her bachelor's degrees in journalism and sociology from Penn State University. She is primarily interested in writing, researching and speaking about consumer culture, the creative industry and social media.
My Last Innocent Year by Daisy Alpert Florin
Genre: Literary Fiction, Contemporary, Adult, Historical fiction
Pages: 295
Publisher: Henry Holt and Co. (February 14, 2023)
This book is written against the backdrop of the Clinton/Lewinsky scandal and follows the story of Isabel Rosen. It is 1998, and Isabel studies at Wilder College, a pretty and prestigious college where she constantly feels out-of-place at. It is her final semester, and just when she thinks she has found her place, a non-consensual sexual encounter leaves her feeling distraught. To add to this, Isabel is also in an illicit affair with R.H. Connelly, her writing professor, who helps her see herself as beautiful and talented. Florin's story delves into the coming-of-age realm, with Isabel trying to discern the fine line between youth and adulthood, wisdom and stupidity, and love and sex.
Daisy Alpert Florin received graduate degrees from Columbia University and Bank Street Graduate School of Education. She is also a recipient of the 2016 Kathryn Gurfein Writing Fellowship at Sarah Lawrence College. A native New Yorker, this is her debut novel.
Stone Cold Fox by Rachael Koller Croft
Genre: Thriller, Mystery, Contemporary Fiction, Crime,
Pages: 365
Publisher: Berkley & Penguin Random House (February 14, 2023)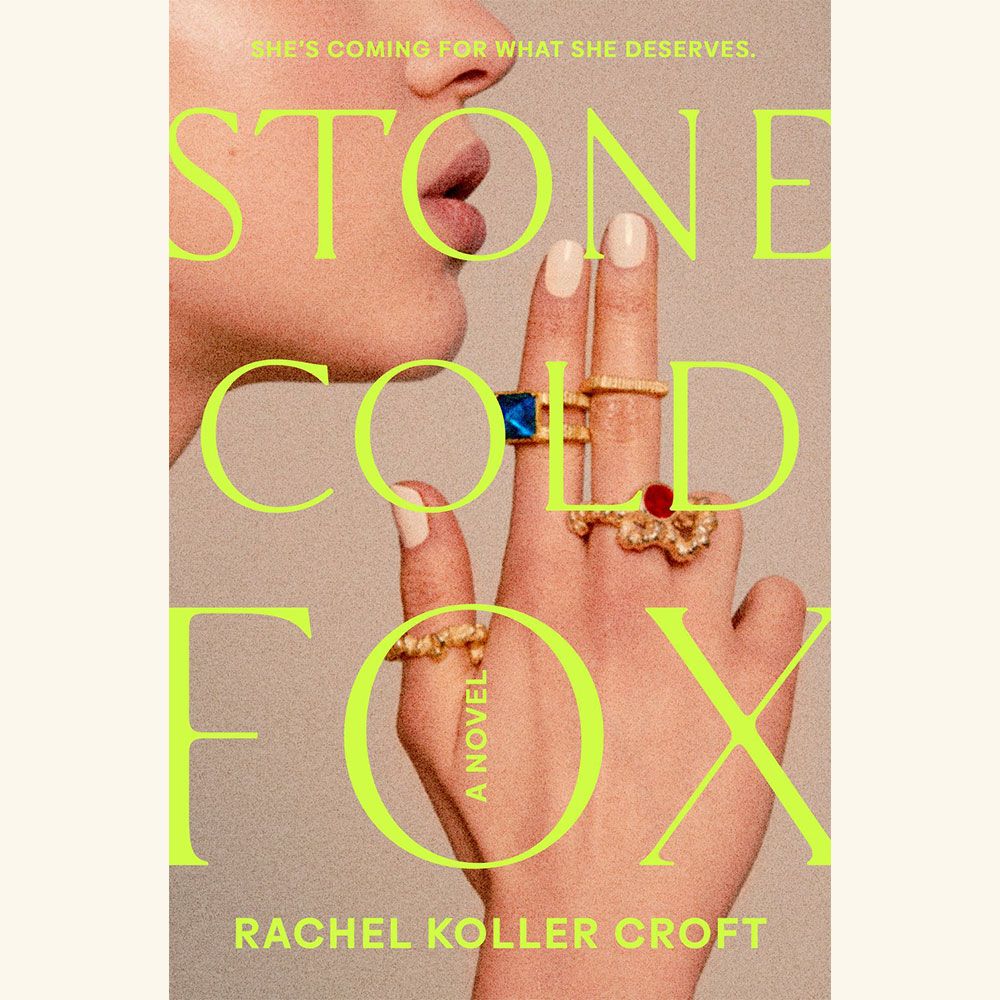 This is the story of Bea, a determined, smart and enterprising woman. She shares an intensely dysfunctional relationship with her mother and wishes to close the chapter of her past by marrying into a wealthy family. One of Bea's most seasoned skills is to manipulate men. She is dating Colin Case, a filthy rich man, but she must cross all obstacles along the way to marry him, the biggest being his best friend, Gale Wallace. This is a catfight narrated with mind-boggling twists and riveting turns. Croft's novel promises to be a flirtatious read that will keep you hooked till its last pages.
Rachel Koller Croft is a screenwriter. She has scripted projects for Blumhouse, Comedy Central and Sony Pictures Entertainment, among others. This is her debut novel.
The Last Tale of the Flower Bride by Roshani Chokshi
Genre: Folklore, Fantasy, Romance, Gothic Horror
Pages: 304
Author: William Morrow (February 14, 2023)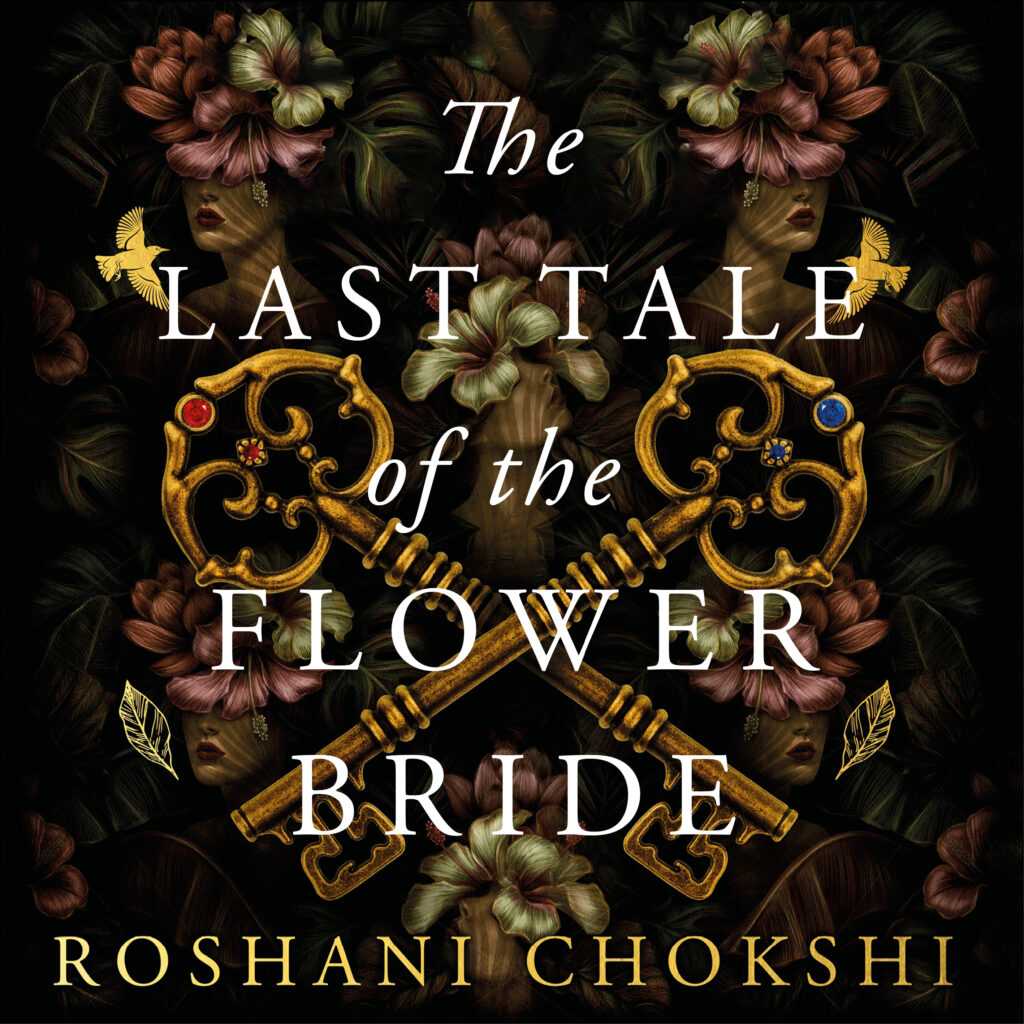 The premise of this book is quite simple. A scholar of myths meets a beautiful, mysterious woman who is also the heiress of a huge fortune named  Indigo Maxwell-Casteñada. In exchange for her love, she demands he never pries into her past. However, they soon return to Indigo's childhood home to meet her aunt on her deathbed. This house, the House of Dreams, holds the irresistible key to Indigo's past and the story of another girl, Azure, Indigo's childhood friend who suddenly disappeared. It is the steady unravelling of Indigo's secrets that drives this dreamy page-turner of a dark adult fairy tale.
Roshani Chokshi is a Filipino-Indian-American author famous for her children's books. She pursued a degree in law at the University of Georgia, but after her first young-adult novel hit the market, she dropped out of law school to pursue a full-fledged career in writing. The Star-Touched Queen series and The Gilded Wolves series are among the New York Times bestsellers that have left everyone. Chokshi cites Neil Gaiman and Hindu mythology as one of her biggest inspirations for storytelling and mythmaking.
The Curse of the Marquis de Sade by Joel Warner
Genre: Biography, Non-fiction, French History
Pages: 304
Publisher: Crown (February 21, 2023)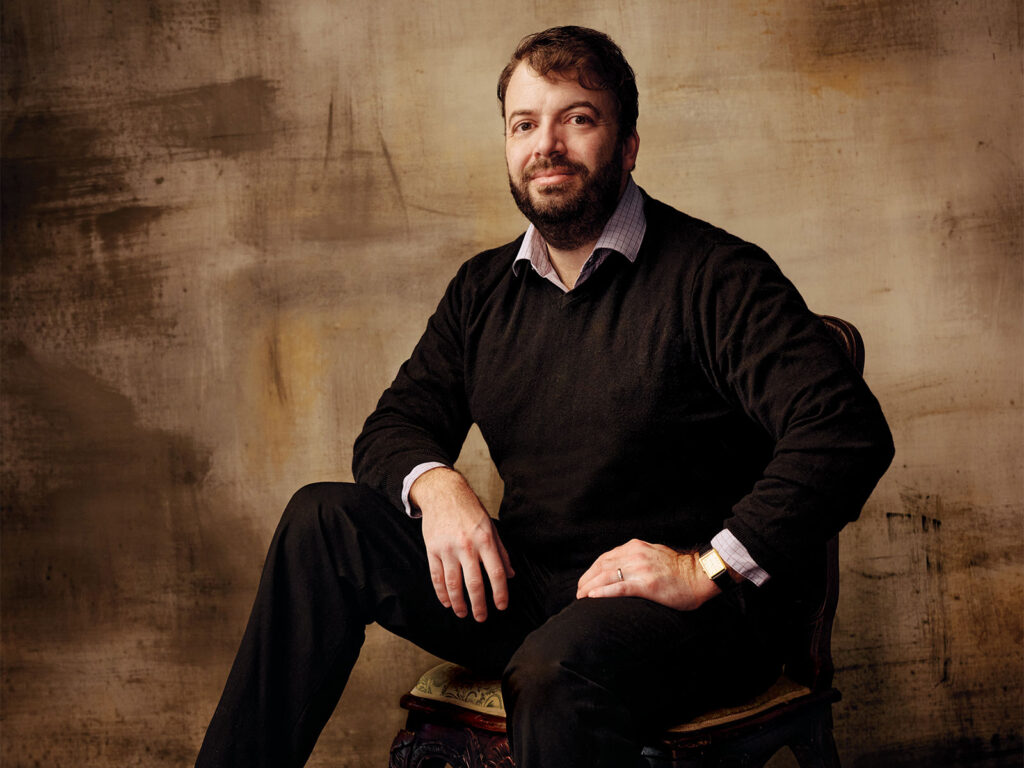 Marquis de Sade's novel, 120 Days of Sodom, is notoriously famous for being the "gospel of evil". Sade, who inspired the word 'sadism', believed it to be a work of great transgression. The original scroll of the novel, written in the Bastille, Paris, has travelled through the century to be finally purchased by Gérard Lhéritier, a self-made "king of manuscripts", in 2014. If reports are believed to be true, this scroll threw open doors to vendettas, feuds and euro con, making it part of France's largest-ever Ponzi scheme. Warner's book reports in detail the incidents which make this case sensational and asks an important question, "As the age of handwriting comes to an end, what do we owe the original texts left behind?"
Joel Warner is an American author and journalist. He currently works as the managing editor of The Lever investigative news outlet and has previously worked as a staff writer for International Business Times and Westword. He co-authored the book The Humor Code: A Global Search for What Makes Things Funny with Peter McGraw. His writing has previously appeared also appeared in Esquire, Men's Journal, and Bloomberg Businessweek, among other reputed publications.
The Porcelain Moon by Janie Chang
Genre: Historical Fiction, Asian Literature, World War I
Pages: 346
Publisher: William Morrow (February 21, 2023)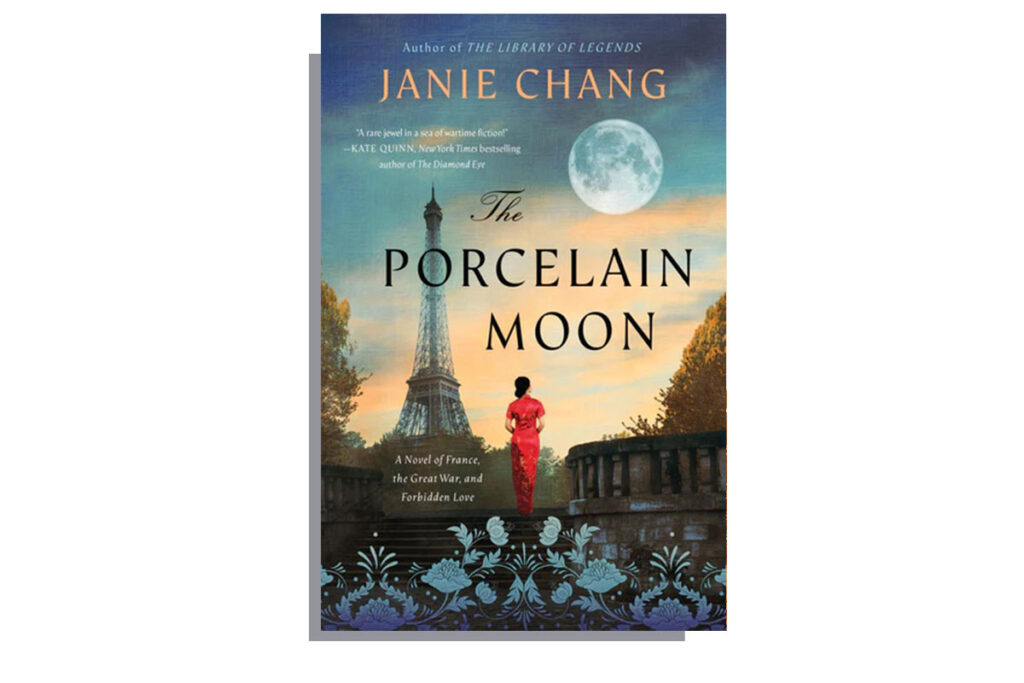 This novel transports the readers to the final days of World War I and gives us a little insight into the oft-forgotten history of Asian relations with this war. There are two main female protagonists, Pauline Deng, an illegitimate daughter of a Chinese family, and Camille, a Frenchwoman from a noble family, whose paths intersect when Camille offers Pauline a room to stay in the town of Noyelles-sur-Mer. However, Camille has a secret that risks their lives. Both the women's lives run parallel, meeting at important junctures and forcing them to take difficult decisions. It is a story of love, courage, and a history snubbed by Western cultures.
Janie Chang is a writer of historical fiction. Born in Taiwan, she found comfort in the stories told to her by her father. Besides, the unique legacy of her ancestors remains a constant source of inspiration for her writing. She studied Computer Science and briefly pursued a career in the technology sector. She later graduated from The Writer's Studio at Simon Fraser University to write her first novel. Her first two novels, 'Three Souls' and 'Dragon Springs Road', were nominated for the International Dublin Literary Award, while her third book, 'The Library of Legends', has been a national bestseller.
---
---
I Have Some Questions for You by Rebecca Makkai
Genre: Mystery, Thriller, Contemporary, Fiction
Pages: 400
Publisher: Viking (February 21, 2023)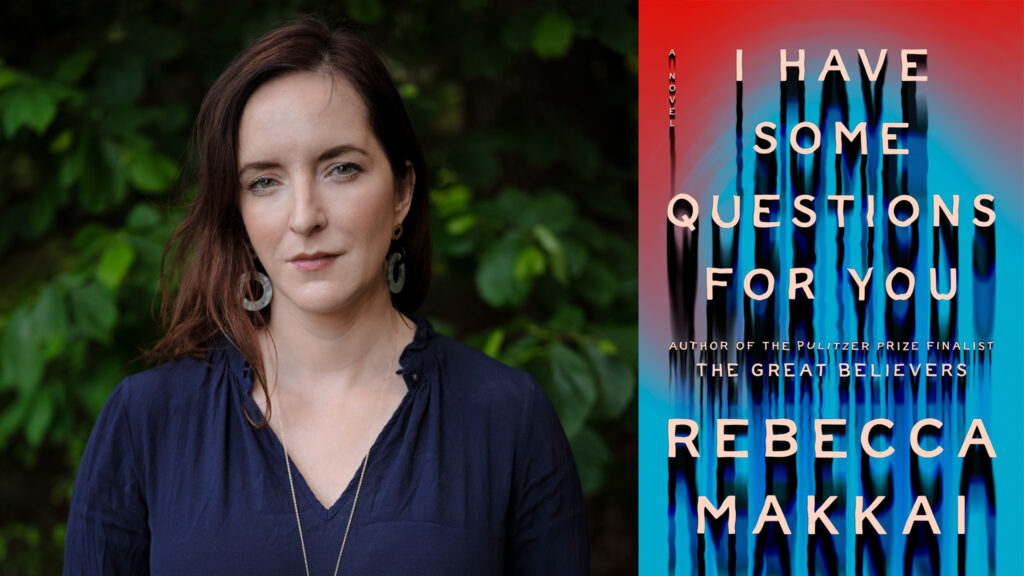 The book follows Bodie Jane, a film professor, and podcaster, who must trace her steps back to her school, the Granby School, to teach a course. In this place, her former roommate, Thalia Keith, had died in the spring of their senior years, and an investigation ensued, after which Omar Evans, the school athletic trainer, was convicted of the murder. So many years later, however, Bodie feels drawn to the case and wishes to dive back into its proceedings to understand if the murderer is still out there. Makkai's novel promises to be irresistible and transfixing with a cast of unforgettable characters.
Rebecca Makkai is a popular American novelist and writer whose third novel, The Great Believers (2018), contested as the finalist for the Pulitzer Prize in Fiction in 2019. She earned a B.A. in English from Washington and Lee University and a master's degree from Middlebury College's Bread Loaf School of English. She is the artistic director of StoryStudio Chicago and is one of the MFA faculties at Sierra Nevada University and Northwestern University. She currently lives in Lake Forest, Illinois.
She is a Haunting by Trang Thanh Tran
Genre: Gothic Horror, LGBTQ, Fantasy, Young Adult Fiction
Pages: 352
Publisher: Bloomsbury YA (February 28, 2023)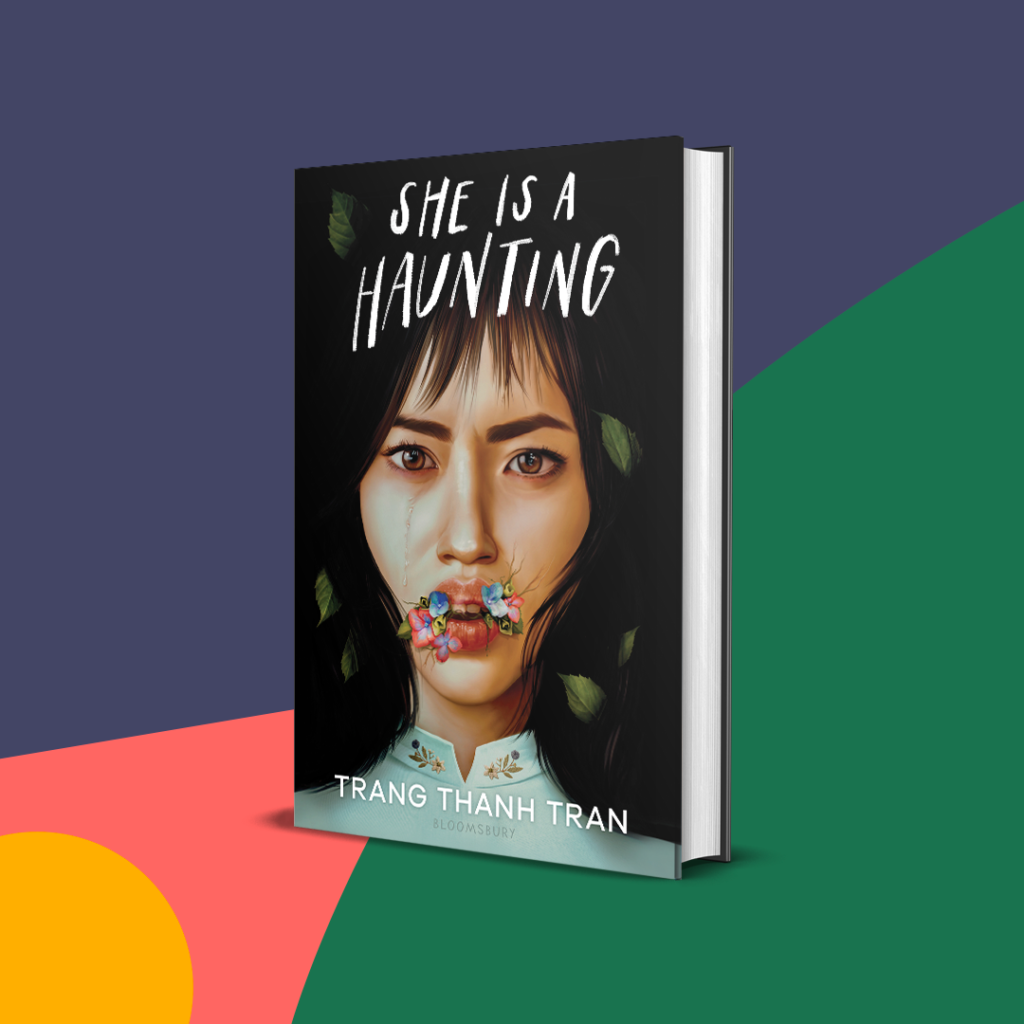 The story follows Jade Nguyen, a Vietnamese American teen, who has arrived at her family home in Vietnam to visit her estranged father; the latter has promised her college money if she can fit in for five weeks. Ba, her father, is also restoring the French colonial house. However, the house seems like a strange being at night. Additionally, there is the ghost of a beautiful bride who leaves behind cryptic messages, mostly warnings to not eat. This is the gothic mystery of a broken family and a house with a terrifying appetite, and Jade must keep her calm as she uncovers the secrets of the house and truths about herself.