10 New Book Releases in January 2023 to Look Forward To: We'd like to begin this blog by wishing our readers more books and reading time in this brand-new year. This year, like every year, we promise to go skinny dipping in the literary works of our favorite authors and pile up unread books on the nightstand. As January begins and outside temperatures force you to cozy up with a cup of steaming hot beverage inside your blanket, you must ensure that the latest and most popular new release of the year graces this occasion. Don't worry. We've got you covered! Here's a list of our top 10 January 2023 new book recommendations for all your moods, from contemporary fiction and romances to memoirs and non-fiction. Happy Reading 🙂 
The Villa by Rachel Hawkins
Genre – Fiction, Gothic, Mystery
Pages – 288

Publisher – St. Martin's Press (3 January 2023)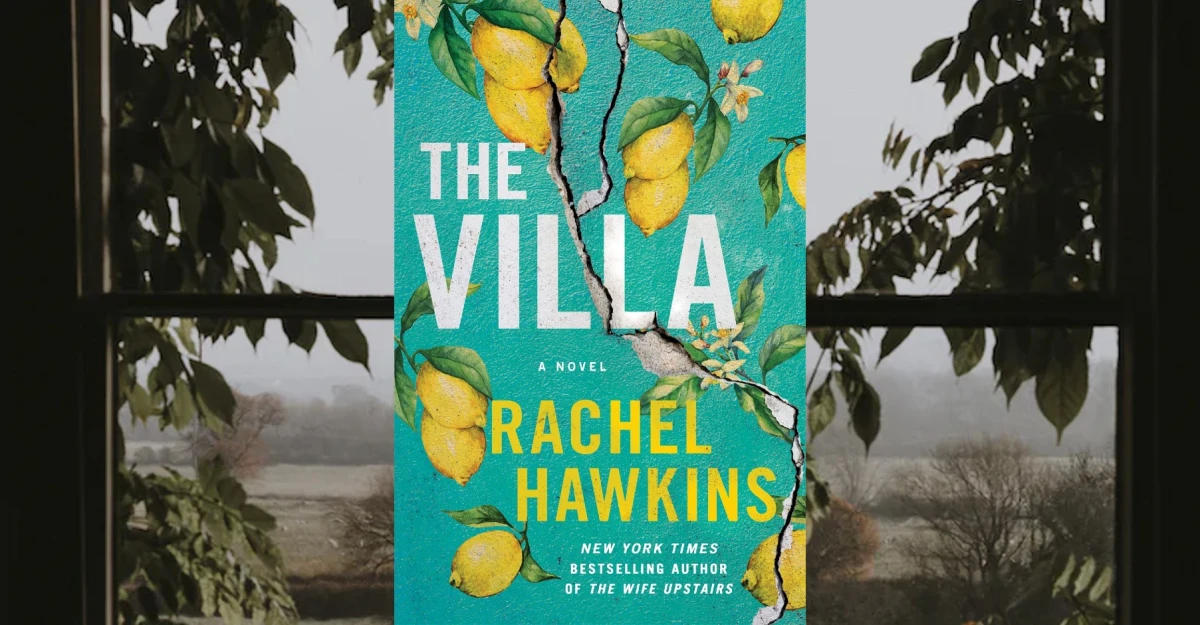 Hawkins draws inspiration for this one from the notorious summer adventure popular in English literary history as the origin story of Mary Shelley's Frankenstein. It promises to bring together the secret history of a plush Italian villa, Villa Aestas in Orvieto – already infamous for murder in the summer of 1974 – and the friendship of two inseparable friends, Emily and Chase, to a searing boil. Will the villa claim another victim this summer? This thriller will make you recall the Manson murders in its twisty punch.
Author Rachel Hawkins, a.k.a. Erin Sterling, is a 43-years old American writer. A former teacher, she is famous for her best-selling trilogy, Hex Hall. She has also penned the Rebel Belle trilogy, the Royals series, and a few short stories, among many others, which are being translated across several languages as more young readers get hooked on her gripping storytelling every day.
Age of Vice by Deepti Kapoor
Genre – Crime, Mystery, Literary Fiction
Pages – 560

Publisher – Riverhead Books (3 January 2023)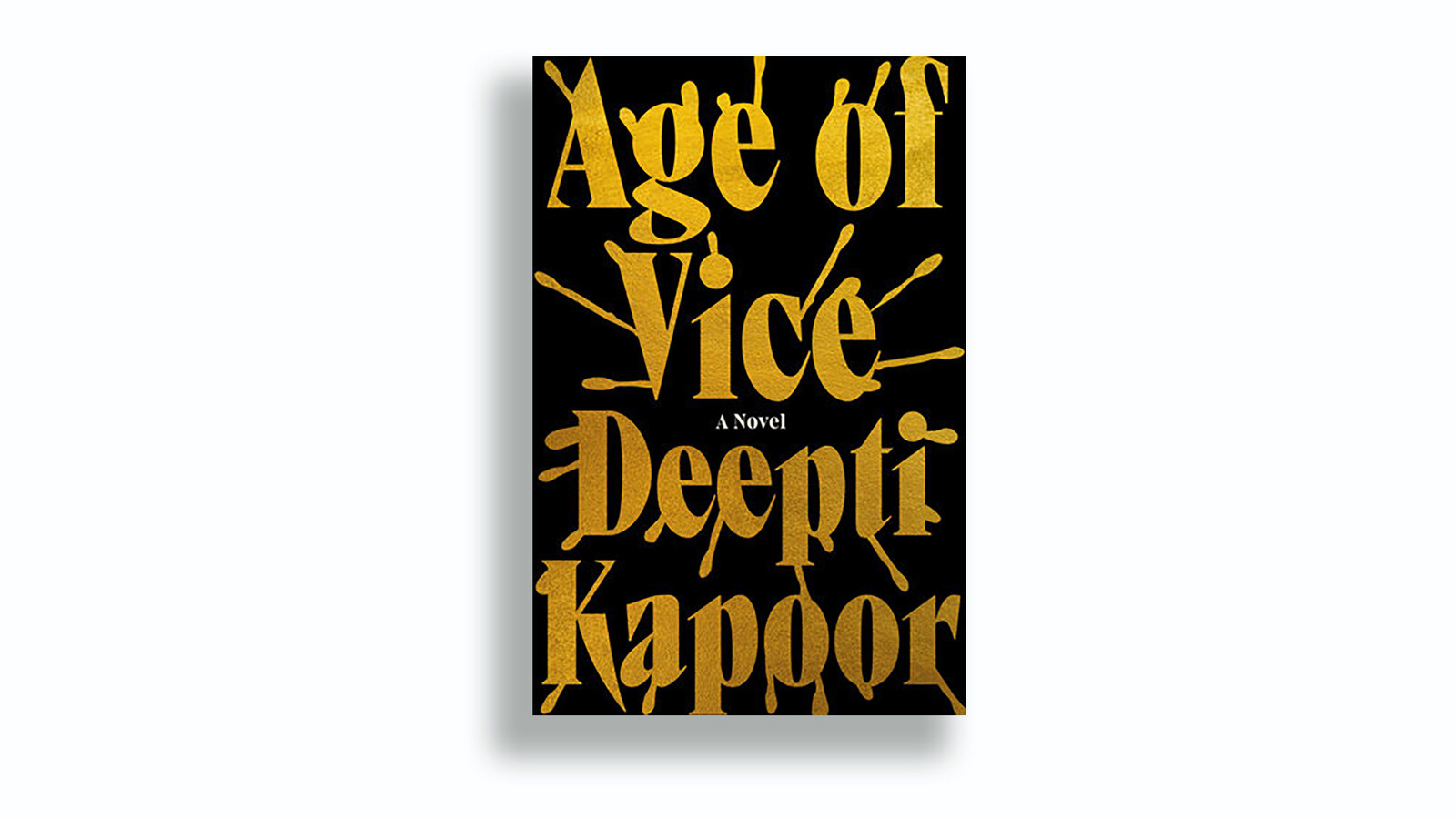 This book is going to be the first in the trilogy and a postcolonial Indian version of "The Godfather." At the heart of this sprawling drama of social realism lies the Wadia family and their extensive crime syndicate. Kapoor's novel brings together three lives – Ajay (a humble servant), Neda (a journalist), and Sunny (a playboy heir) – and intertwines them in a dazzling tale that spans across the North Indian landscape, shifting from villages in Uttar Pradesh to lavish parties and business deals in the heart of the country's capital, New Delhi. Bonus: This book promises to redefine forbidden romance, corruption, and family drama into a binge-worthy entertaining read.
Deepti Kapoor was a journalist by profession who spent several years working in New Delhi and currently resides in Portugal. Her debut novel, A Bad Character, explores in fiction the concept of female desire intermixed with rage. Formerly a study at Delhi University, her stories seek to explore the many moods of the streets in Indian cities.
Brotherless Night by V.V. Ganeshananthan  
Genre – Historical Fiction
Pages – 368

Publisher – Random House USA Inc (3 January 2023)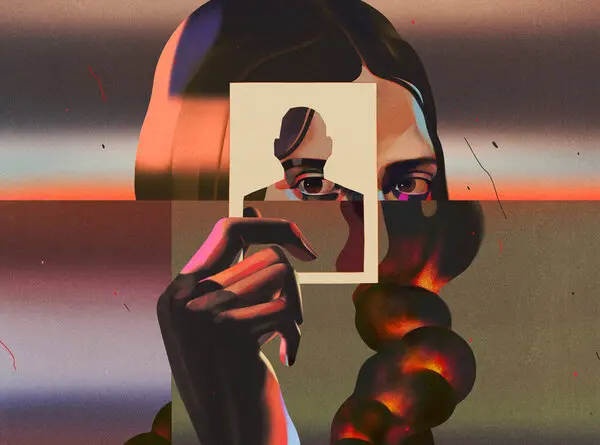 Sashikala Kulenthiren, the narrator of this hard-hitting little book on the many nuances in the politics of violence, situates the story in Jaffna, a city of the majority-Tamil population at the northern tip of Sri Lanka. She wishes to become a doctor, but the Civil War starts brewing around this time; thereafter, Shashi's life and the people around her are left fractured by the war that breaks out in her hometown. Ganeshananthan draws us into the heart of day-to-day Sri Lankan politics with striking historical accuracy, giving context to the lives of the so-called 'terrorists,' and therefore problematizes the morality of the characters and readers' black-and-white ideas about the said 'terrorists.'
V. Ganeshananthan was the former vice president of the South Asian Journalists Association. Her first novel, Love Marriage, tells the story of the effects of Sri Lankan politics on the day-to-day affairs of a family. Also published by Random House in 2008, it was widely popular and contested in the Longlist for the Women's Prize. She also co-hosts a podcast on Literary Hub and teaches in the MFA at the University of Minnesota.
Maame by Jessica George
Genre – Literary Fiction, Contemporary
Pages – 320

Publisher – St. Martin's Press (31 January 2023)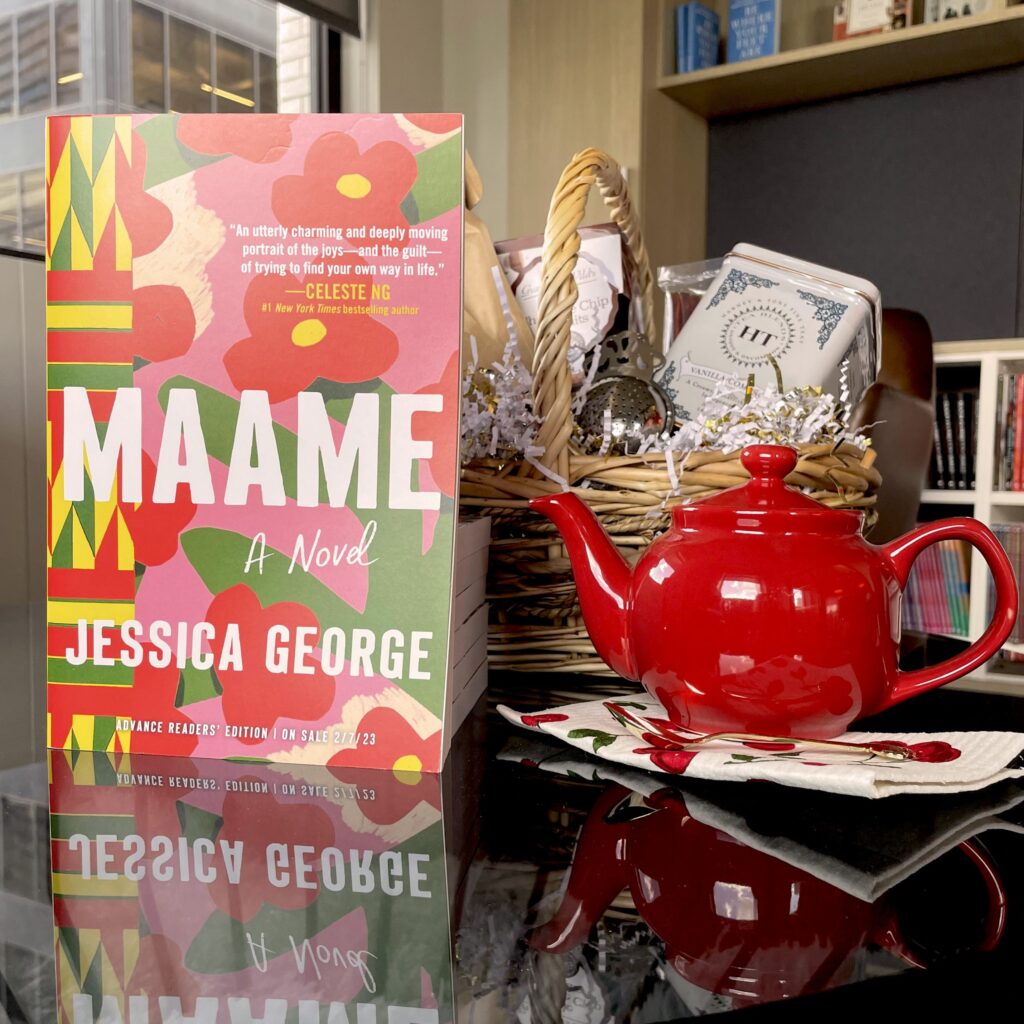 Maddie, our protagonist, is in her late 20s. She lives at her family's home in London and takes care of her father, who is suffering from an advanced stage of Parkinson's. She is conflicted between her two homes and cultures – London and Ghana. Maddie must grab hold of the steering wheels of her adulthood (which is quickly draining away) and move out on her own to experience a few firsts. George's novel packs the ambiguity of familial duty, female pleasure, internet dating, and female friendships into this smart and funny book that centers around Maddie, also called Maame by her mother, which in Twi means a 'woman.'
A debut novelist, Jessica George, worked at a literary agency and a theatre. She was born and raised in London by Ghanaian parents. She currently works in the editorial department at Bloomsbury, UK.
---
---
Spare by Prince Harry
Genre – Non-fiction, Memoir
Pages – 416
Publisher – Random House  (10 January 2023)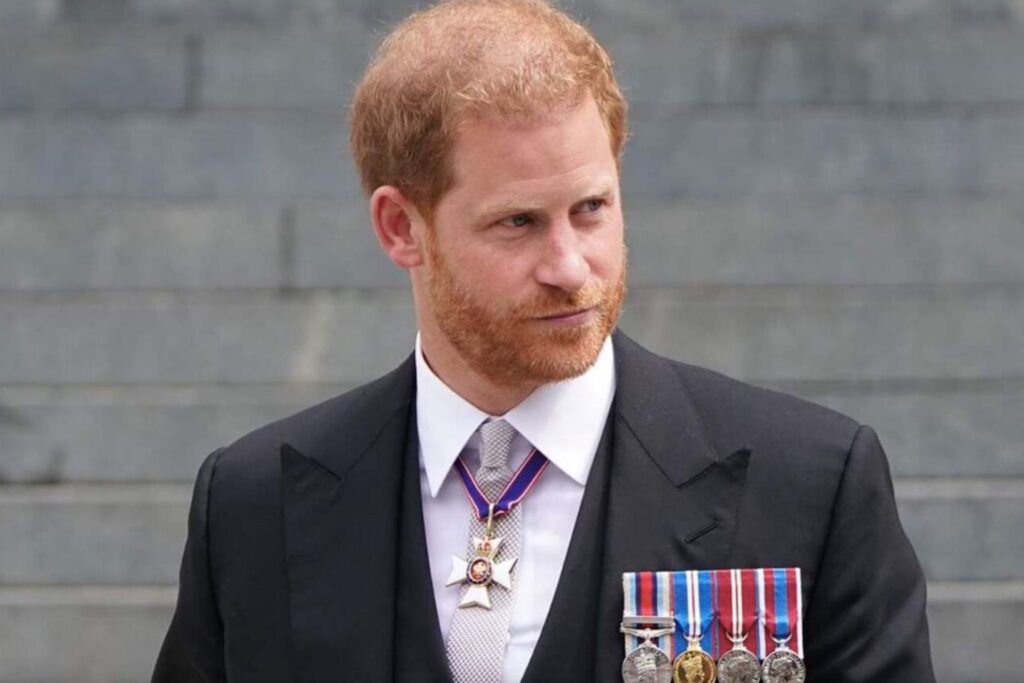 This has to be one of the most popular books releasees in January 2023. It aims to give its readers a real insight into the truths of the British monarchy as Prince Harry perceived it after the death of her mother, Princess Diana. Its blurb reads: "With its raw, unflinching honesty, Spare is a landmark publication full of insight, revelation, self-examination, and hard-won wisdom about the eternal power of love over grief." Proceeds from the publication of this book will be donated to British non-profit organizations by the author in pursuit of social welfare.  
Prince Harry, the 38 years-old Duke of Sussex, currently lives in Santa Barbara, California. He is married to Meghan Markle and is a father to two children, Archie and Lilibet Mountbatten-Windsor. He actively advocates for mental health and humanitarian causes and runs Archewell Inc., an American organization seeking to develop non-profit activities and creativity in media ventures.
Master, Slave, Husband, Wife: An Epic Journey from Slavery to Freedom by Ilyon Woo
Genre – Non-fiction, Biography
Pages – 416

Publisher – Simon & Schuster (17 January 2023)
In 1848, Ellen and William Craft, an enslaved couple, posed as master and slave to escape from Georgia to the free states of the North. Married to each other, they must dodge military officers, other slaves, slave traders, etc., along the way to make this journey successful. Woo attempts to trace this monumental American love story as history and new legislation challenged the lives and love of the Crafts, drawing our attention to the core ideas of life, liberty, and justice for all at the heart of the great American civilization.
A Ph.D. in English from Columbia University, Ilyon Woo received a Whiting Creative Nonfiction Writing Grant for this book. She is also the author of the book, The Great Divorce: A Nineteenth-Century Mother's Extraordinary Fight Against Her Husband, the Shakers, and Her Times, which traces a woman's battle for her children in early nineteenth-century America.
Exes & O's by Amy Lea
Genre – Romance, Contemporary, Chick Lit
Pages – 352
Publisher – Penguin Books Ltd (24 January 2023)
This book is the sequel to the popular romance novel, Set On You (2022), and comes second in the Influencer series. This cute, contemporary romance follows Tara Chen, a romance novel-obsessed Bookstagrammer female protagonist with very high standards for men who wish to give all her ten exes a second chance at love. To help her with this arduous task of reconnecting with her exes, she reaches out to her new standoffish firefighter flatmate, Trevor Metcalfe. Sparks fly in this predictable but charming book, promising to leave you with a smile hanging at the corners of your lips.
Amy Lea is a Canadian bureaucrat by the day and a writer of laugh-out-loud romcoms by night (and the weekends). She likes to fangirl over romance books on Instagram and eat potato chips when she is not busy spicing up her stories with witty banter, and pop culture references from the mid-2000s, and strong female protagonists.
Rikers: An Oral History by Graham Rayman and Reuven Blau
Genre – Nonfiction, Journalism
Pages – 464
Publisher – Random House (17 January 2023)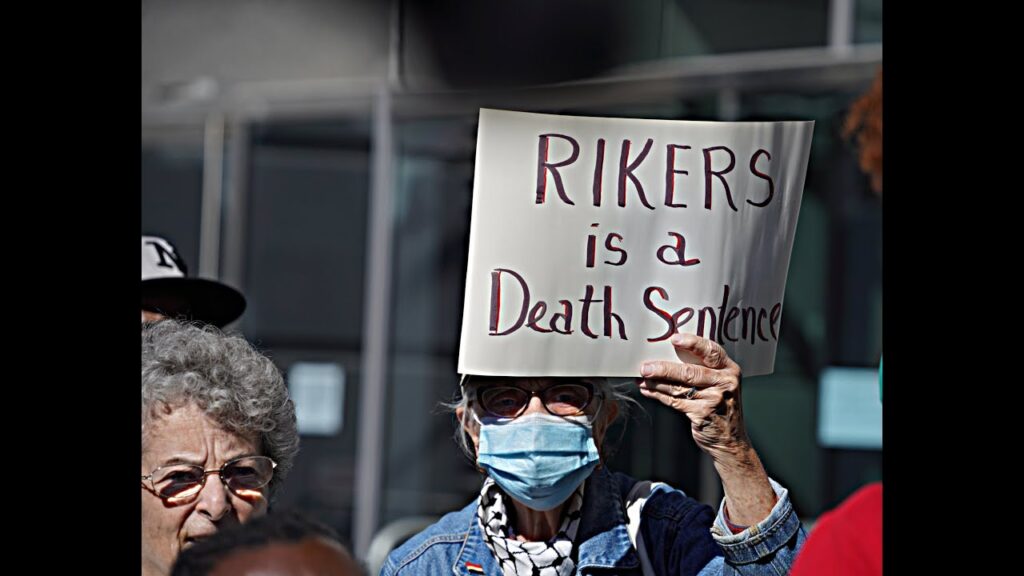 This book is for the braveheart, for those who will be able to gulp down the harsh realities of the New York justice system inside one of America's largest prisons, the Rikers jail complex. Rayman and Blau interviewed around 130 people from all the cross-sections of lives that are touched by this jail complex to hold up a 360-degree understanding of the detention complex. The stories mostly begin in the 1970s and continue till the present day, giving the readers a scope to gauge the changes (or not) that Rikers has undergone over the past five decades. Some of the accounts are very graphic in nature, meant to bring the incarceration industry into the limelight.
Co-author Graham Rayman is a popular journalist who currently looks into the section covering criminal justice and policing for the New York Daily News. He has also authored the book, The NYPD Tapes. Simultaneously, co-author Reuven Blau previously worked at the New York Daily News but is currently employed as a senior reporter at The City.
The Bandit Queens by Parini Shroff
Genre – Adult Fiction, Indian, Mystery 
Pages – 352
Publisher – Ballantine Books (3 January 2023)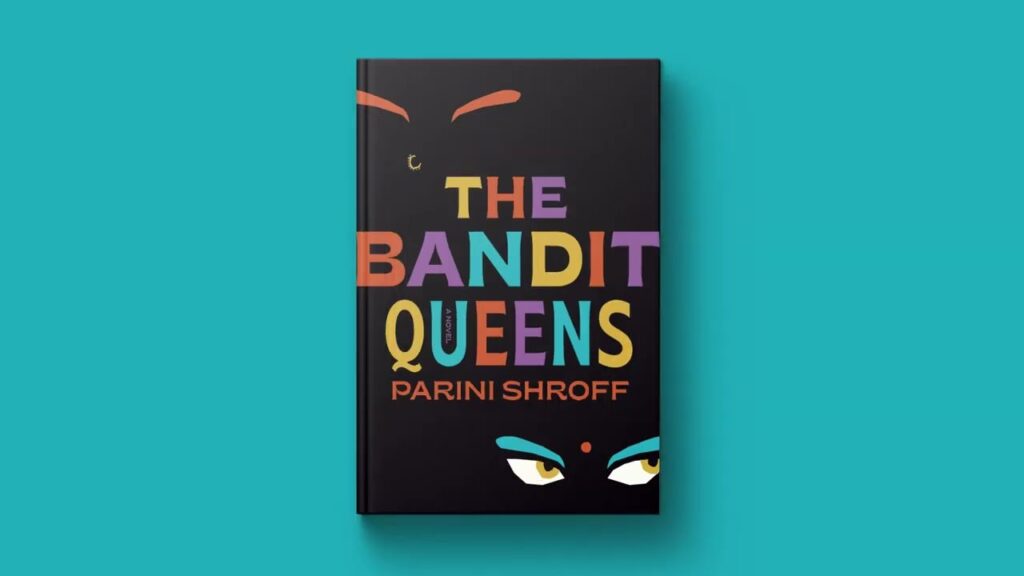 The protagonist, Geeta, has lost her husband (no, he isn't dead, in all likelihood), but it is rumored in her village that she is the reason for her husband's death. However, the situation favors her and her business, making her a 'self-made' widow. She, in turn, enters into liaisons with other would-be widows in the village for safe husband disposal until the plans start to go awry. At the heart of this debut fiction, full of humor and clever criminals, is an endearing story of freedom, second chances, and social injustices women encounter in their everyday lives.
A practicing attorney, Parini Shroff completed her MFA from the University of Texas, Austin, and currently resides in the San Francisco Bay Area. From writing her first short story at the tender age of seven to penning a novel, she has come a long way.
How to Sell a Haunted House by Grady Hendrix
Genre – Horror, Fiction, Thriller
Pages – 400
Publisher – Berkley Books (17 January 2023)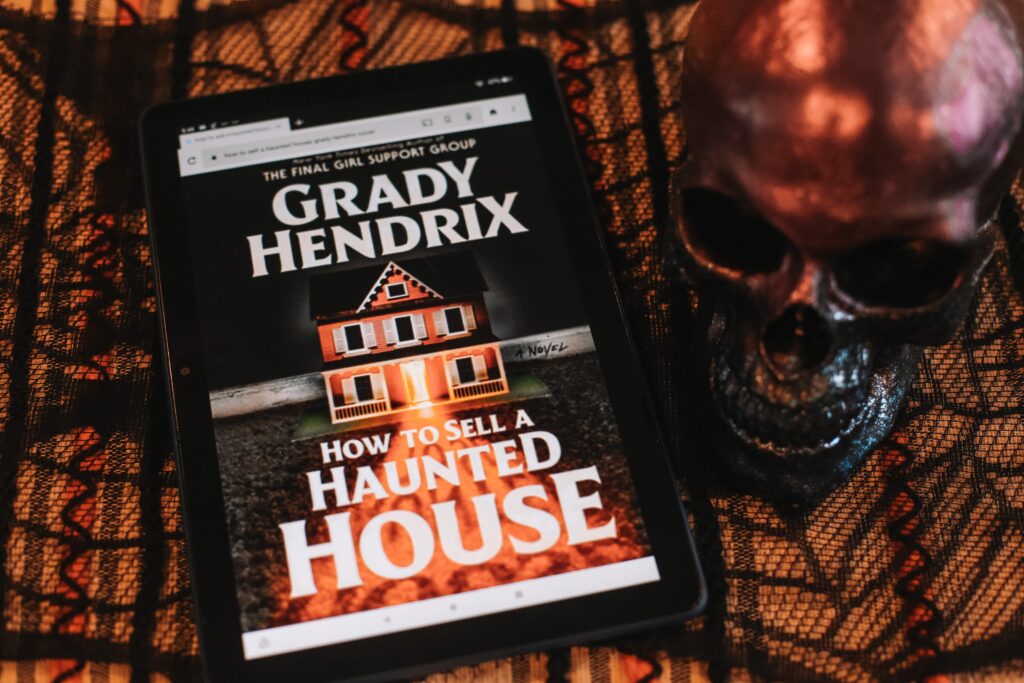 This novel tells the story of Louise and Mark Joyner, who have one asset in common – their childhood home – to fall back upon after the death of their parents. The coronavirus pandemic has passed, and their bank accounts are facing a meltdown now. They must figure out a way to come together to sell this house with a nailed-shut attic door, despite how many uncomfortable events they come across. Hendrix whips up a tale of two siblings belonging to a dysfunctional family as they learn to navigate the nature of grief and past ties, and the real estate market in this creepy, mysterious story full of weird puppets and dolls.
Grady Hendrix's book, My Best Friend's Exorcism, got adapted to the screen in 2022. He is a New York Times bestselling author famous for infusing some camp and charm into our good ole' horror stories, giving them a modern twist. He is also popular as one of the founders of the New York Asian Film Festival and has acted as a screenwriter for his bestseller, Horrorstör (2014).