10 New Books to Look Forward to in March 2023: The month of March always abounds in warm sunbeams, cool winds, and plenty of nature sounds. It is springtime almost everywhere across the globe. What better than to smell new books and pick up some fresh releases hot off the press on weekends than to spend some time in your company? Here are our top 10 books releasing in March that you should consider checking out.
10. Hello Beautiful by Ann Napolitano
Genre – Literary Fiction, Family, Romance,
Pages – 400
Publisher – The Dial Press (March 14, 2023)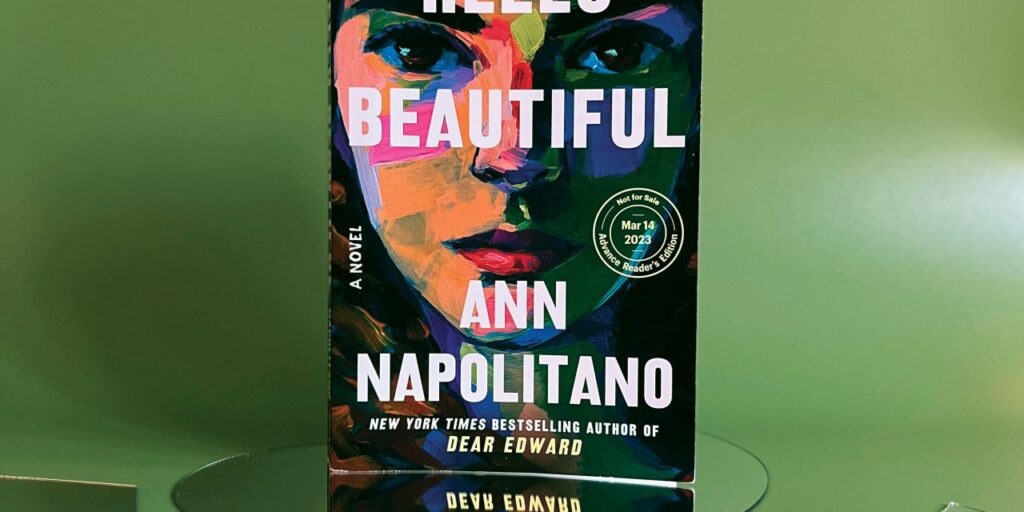 The story follows William Waters, who has grown up around unloving parents and earned a scholarship to study in college. Here, he meets Julia Padavano, an ambitious and spirited woman who is steadfastly loyal to her family, especially her three sisters, and starts to like William for his quietness. She has grand plans for their future, which are interwoven with the dreams she has for her three younger sisters, Sylvie, Cecelia, and Emeline. Her family also invites William into their closely-knit unit as one of their own. The trauma from William's past threatens to jeopardize his relationship with Julia and the latter's plans for the future. This tender portrait of a character study draws largely on what it feels to love someone because of who they are.
Ann Napolitano, an author of critically acclaimed bestselling novels, has received an MFA from New York University and taught fiction writing for Brooklyn College's MFA program, Gotham Writers' Workshop, and New York University's School of Continuing and Professional Studies. She also served as the Associate Editor of the One Story Literary magazine for six years from 2014 onwards. 
9. Evil Eye by Etaf Rum
Genre – Literary fiction, Contemporary, Adult
Pages – 352
Publisher – Harper Collins (ebook releases March 28, 2023)
The story follows Yara, who has been placed on probation after picking a fight with a racist coworker. Her mother claims that the provocation to fight and everything around Yara is the result of a family curse. Yara, not a believer in superstitions, unpacks her life from her childhood in the course of the novel to shed light on a dysfunctional mother-daughter relationship and seeks clues to understand why she feels so unfulfilled in life. This is a follow-up novel after Rum's wildly successful 2019 debut, Woman is No Man, and it seeks to unpack the effects of intergenerational trauma and how much it takes to break the cycle.
Etaf Rum is a Palestinian American novelist born and raised in Brooklyn, NYC. She got married as early as 19 years and has a daughter and two sons. She has also completed her BA in English, B.S. in Philosophy and M.A. in American and British Literature and Philosophy from the North Carolina State University.
8. I Will Find You by Harlan Coben
Genre – Mystery, Thriller, Fiction
Pages – 400
Publisher – Grand Central Publishing (March 14, 2023)
The story follows the young parents, David and Cheryl Burroughs, struck by a life-altering tragedy, following which David Burroughs is serving a life sentence in a maximum-security prison for brutally murdering their son. However, when Cheryl's sister, Rachael, arrives to visit him, she informs him that his son may still be alive. As proof, she is bearing a photograph of a boy with a similar birthmark. David must get out of the high-security prison to save his son and discover the truths about that devastating night. Coben writes a breathtaking novel that packs equal amounts of action and imagination to keep your imagination suspended.
Harlan Coben is the #1 New York Times bestselling author of 34 novels, which have been translated into 45 languages across the globe. He is also the creator and executive producer of several Netflix English television dramas, including Stay Close, The Innocent and The Woods, and a few foreign languages shows as well. His novel, Tell No One, was recently adapted into an acclaimed French film. He has received an eclectic number of honours across the globe and is based out of Newark, New Jersey. 
7. The Mimicking of Known Successes by Malka Ann Older
Genre – Science Fiction, Mystery, Queer Fiction
Pages – 176
Publisher – Tordotcom (March 7, 2023)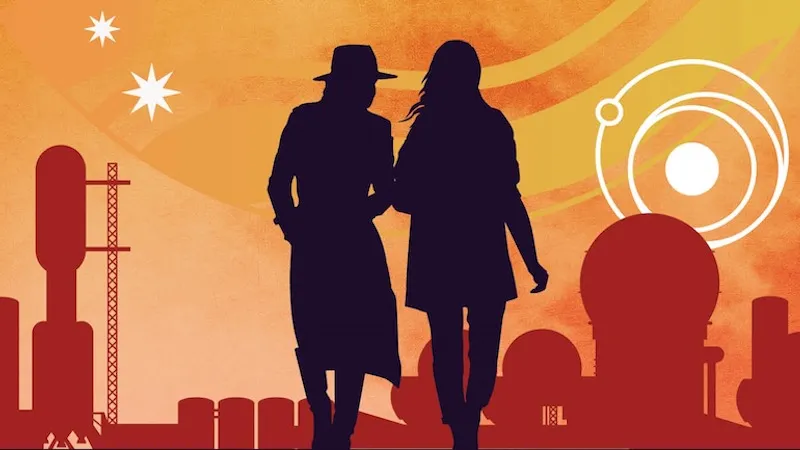 The story is set on Jupiter, a gas giant of a planet that human beings have currently inhabited owing to the near-complete wreckage of Earth by humanity. Here, two investigators – a variation of Conan Doyle's famous detective, Sherlock Holmes, and Dr Watson – come together to solve a mystery that will help them uncover the twisted path to the future of life on Earth. Investigator Mossa comes together with her former girlfriend, Pleiti (an academician with interests in Earth's pre-collapse ecosystem) to embark on this cracker, cosy mystery.
Malka Ann Older is an American author and academic with over a decade of working experience in humanitarian aid and development. She holds an undergraduate degree in literature from Harvard University, an MA in International Relations and Economics from John Hopkins University and a PhD. She is currently a Faculty Associate at the School for the Future of Innovation at Arizona State University.
6. Vera Wong's Unsolicited Advice for Murderers by Jesse Q. Sutano
Genre – Thriller, Cozy Mystery, Fiction
Pages – 352
Publisher – Berkley Books (March 14, 2023)
This story is about Vera Wong, an old little lady living in San Francisco's Chinatown above her rusty tea shop. She is content by nature – sipping a cup of Wulong and always upto some detective work on the internet after the activities of her Gen-Z son. One morning, she descends to her tea shop to find a dead man lying outstretched with a flash drive in his hand. She calls the cops but devices her own curious way of finding out who the killer may be. As more and more customers start pouring into the shop, will she be able to hand the murderer away to the police? This one's a cosy mystery and found family story for getting you out of a reading slump.
Jesse Q Sutanto grew up in both the cities of Jakarta and Singapore. She has an MA from Oxford University and is currently back in Jakarta, baking, playing FPS games, tearing her hair over all her WIP and being a mother to two kids.
5. The Foxglove King by Hannah Whitten
Genre – Fantasy, Romance, Queer
Pages – 400
Publisher – Orbit Books (March 7, 2023)
This is the story of Lore, who escaped a cult residing beneath the city of Dellaire at the age of 13 and has been trying ever since to not let them find her. She is powerful because she possesses the death magic or mortem; this power is accidentally revealed during her job run, and she is taken by Presque Mort (a bunch of warrior monks working for the Sainted King). She must use her power to either find the cause behind seemingly random deaths of villages across the outskirts of King August's kingdom or face the pyre. Lore tries to navigate the politics at the court of the Sainted King while her past from the catacombs seems to be hounding her. This is the first book in 'The Nightshade Kingdom' series and promises a magical, wondrous ride.
Hannah Whitten is a reader who has been writing since high school, makes music and can be found attempting to bake. She resides in Tennessee with her family, two cats, a dog and (maybe) some ghosts.
---
---
4. Walking Practice by Dolki Min, translated by Victoria Caudle
Genre – Science Fiction, Queer, Horror
Pages – 176
Publisher – HarperVia (March 14, 2023)
The story follows an alien aircraft that crashes on an unfamiliar planet. Its passenger – a shapeshifting alien – finds themselves disabled by Earth's gravity and soon discovers that human beings make for delicious food. They adapt to their environment and use a bunch of hunting tools, torturous instruments and cleaning equipment to prey for food. One night, the alien fails to kill their latest meal, thereafter, being thrust into the understanding of why human beings fight to live. It is the alien's insatiable hunger versus the human will to live, pulsating through the pages of this book, critiquing social structures, everything believed to be alien and the act of alienation itself. Bonus: the book features 21 black-and-white drawings.
This is Dolki Min's debut novel, and they are an artist and writer based out of South Korea. It has been translated into English by Victoria Caudle. 
3. Feed them Silence by Lee Mandelo
Genre – Novella, Horror, Science Fiction, LGBTQ+
Pages – 112
Publisher – Tordotcom (March 14, 2023)
This novella follows Dr Sean Kell-Luddon, who wishes to "be-in-kind" with the last of the remaining wolves on earth. She wants to experience the freedom and intimacy of wolfishness, smell the forest and taste the blood of a fresh kill. Fortunately, her tireless research may have found her a way to achieve the belongingness she is aiming for, but that puts at risk her marriage, the attention of the VC funders and the mental world of the wolf she is trying to invade at the same time. This unique and short work of science fiction offers a glimpse at a different kind of dystopia in a dark and twisty fashion.
Lee Manelo (he/they) sways between being a writer, critic and editor primarily interested in speculative and queer fiction or both. He is openly queer, and he loves to explore the ideas around gender since his column-writing days in 2010. He has published multiple short fiction pieces in magazines and anthologies and got his debut novel, Summer Sons, published in 2021, which was largely welcomed with warm responses from his readers. 
2. Old Babes in the Wood by Margaret Atwood
Genre – Short Stories, Literary Fiction, Dystopia
Pages – 272
Publisher – Doubleday Books (March 7, 2023)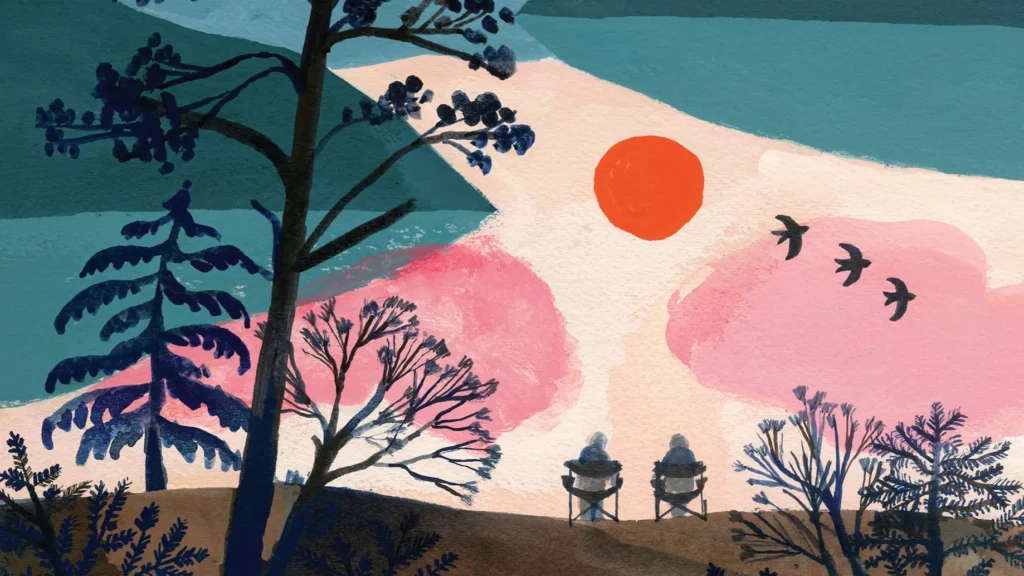 This is a collection of fifteen short stories that promise to reflect Atwood's charming wit and intellect and speaks to the uniqueness of our tines. The book is divided into three parts, the first and third parts beings about Nell and Tig, a tale that spans seven stories to point at the simple bliss of a loving marriage and what comes after. The book is also dedicated to her late partner, Graeme Gibson. Some of the stories included in this collection have previously been published in The New York Times and The New Yorker, while some will take you back to her old, futurist vision of fantastic fables full of nostalgic longings and grieving people. Her ninth collection of short stories since the first one, Stone Mattress published in 2014, 'Old Babes in the Wood' is yet another testament to the greatness of Atwood as a writer.
Margaret Atwood is a Canadian poet, writer, literary critic, essayist, environmentalist, teacher and inventor. Till date, she has published 18 books of poetry, 11 non-fiction books, 9 collections of short stories, 8 books for children, and 2 graphic novels and has written for plenty of magazines and publications. Her works primarily encompass the themes of gender identity, power politics, religion, myth, and climate change and mostly take the shape of a fable or a fairy tale. She is most renowned for her novel, The Handmaid's Tale.

1. Lone Women by Victor LaValle
Genre – Horror, Historical Fiction, Mystery, Fantasy
Pages – 304
Publisher – One World (March 28, 2023)
The story is set in 1914 and follows a young woman named Adelaide who carries an enormous steamer trunk wherever she goes. She must try her best to keep from opening the trunk because once opened, it can make people around her disappear. Her parents have fallen prey to this, and Adelaide rushes out of her hometown, Redonodo, California, to occupy an empty land in Montana. There, she hopes, she can live with her secret in peace. However, she isn't alone, and her secret might be the only thing that helps her survive. This is a feverishly haunting portrait of the early 20th American West that has been reimagined by LaValle in her signature writing style.
Victor LaValle is an American author who earned a degree in English from Cornell University and an MFA in Creative Writing from Columbia University. He debuted with the short story collection, Slapboxing with Jesus (1999) and has written four novellas since then, which have earned his writing remarkable critical acclaim. His essays and reviews have also been published in several magazines, including The Faber and The Washington Post. He currently teaches as an associate professor at Columbia University.