Every year on June 16th, Ireland comes alive with a vibrant celebration known as Bloomsday. This cultural festival – deeply rooted in the legacy of Irish author James Joyce and his masterpiece Ulysses – has captivated literature enthusiasts, Dublin locals, and visitors from across the globe. Bloomsday, with its rich history and ever-expanding reach, has evolved into an internationally recognized event that pays homage to Joyce's literary genius while showcasing the beauty of Irish culture. This essay delves into the history of the Bloomsday celebration, tracing its origins, exploring its growth and development, examining its traditions and customs, and reflecting on its impact on Irish culture.
The Bloomsday festivities in Ireland are not merely a literary exercise but a celebration of Dublin itself, as the city serves as both a backdrop and protagonist in Joyce's novel.
Origins and Growth of Bloomsday
To fully appreciate the significance of Bloomsday, it is essential to understand the genius behind it – James Joyce.
Born in Dublin in 1882, Joyce is hailed as one of the most influential writers of the 20th century. His groundbreaking literary techniques and exploration of the human condition make him a literary icon. Ulysses, published in 1922, is his magnum opus. The novel, set in Dublin on a single day (June 16th, 1904), intertwines the lives of its characters with references to Homer's Odyssey. It is written in a stream-of-consciousness style, meaning that the thoughts and feelings of the characters are presented in a non-linear way. This makes the novel difficult to read at first, but if you are willing to give it a try, you are bound to be rewarded richly by its end. Through its experimental narrative style and intricate wordplay, Ulysses captures the essence of Dublin and its inhabitants.
The term "Bloomsday" derives from Leopold Bloom, the central character of Ulysses. It was first used to describe the day of celebration in Joyce's novel, and subsequently, the term came to be associated with the actual date, June 16th.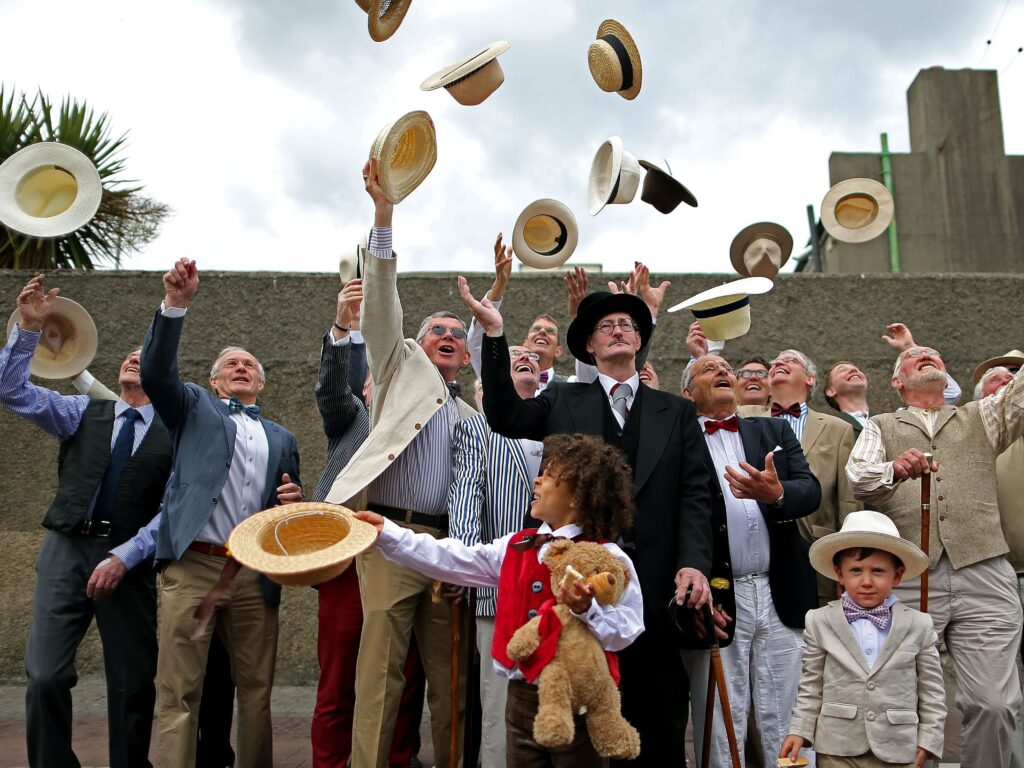 The inaugural Bloomsday celebration took place in 1954, organized by a group of literary enthusiasts, including John Ryan, Brian O'Nolan, and Patrick Kavanagh. The original plan was to simply gather at Davy Byrne's pub, a favorite haunt of Bloom's in Ulysses, and reenact passages from the book. However, the event quickly grew in popularity and expanded. By the end of the day, hundreds of people had gathered in Dublin to participate in a daylong pilgrimage along the Ulysses route. This small but passionate group laid down the foundation for what would eventually become a grand annual tradition. Fun fact: The daylong pilgrimage on the first Bloomsday Celebration of 1954 never reached its destination because the participants were too inebriated mid-way.
Over time, Bloomsday has gained momentum and garnered increased recognition. The efforts of cultural organizations, such as the James Joyce Centre, played a pivotal role in nurturing the celebration's growth. Their unwavering dedication to preserving Joyce's legacy and promoting the festivities propelled Bloomsday from a local event to an international phenomenon. Today, cities around the world join in the commemoration, embracing the spirit of Bloomsday and its connection to Irish literature and culture.
Also Read: 'Normal People' is Toxicity wrapped in Western Melancholy, cleverly disguised as an absorbing story
Embracing the Spirit of "Ulysses"
Bloomsday's traditions and customs immerse participants in the world of Ulysses, creating an interactive and immersive experience that breathes life into Joyce's characters and their stories.
One of the most striking aspects of Bloomsday is the vibrant display of Edwardian attire. Participants dress in period costumes, stepping back in time to the early 20th century, embracing the style of the characters that populate the pages of the novel. This visual spectacle not only adds a touch of theatricality to the celebrations but also serves as a visual reminder of the deep connection between the celebration and the novel.
Public readings and performances of select passages from "Ulysses" punctuate the day's activities, creating a communal appreciation for Joyce's prose and the intricacies of his storytelling. Dublin's streets and pubs become stages where readers (seasoned and amateur alike) share their favourite excerpts, captivating passersby and creating an atmosphere of shared literary appreciation. These readings serve as a testament to the enduring power of Joyce's words, their resonance continuing to captivate audiences a century after the novel's publication.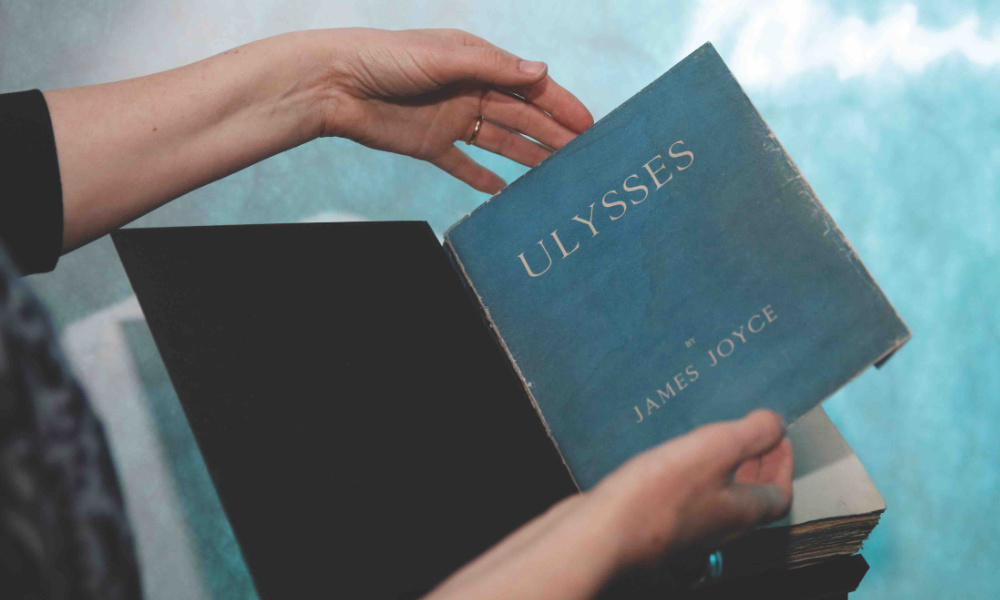 Beyond the readings, Bloomsday offers a multitude of activities – from pub crawls to guided tours – allowing participants to retrace the footsteps of Leopold Bloom and other characters throughout the city. Theatrical adaptations bring the novel to life, transporting attendees into the heart of Joyce's Dublin. These activities seek to transform the Bloomsday celebration into a living narrative, where participants can engage with the sights, sounds, and emotions harboured by Ulysses in a deeply personal and visceral manner.
The Impact and Legacy of Bloomsday
Bloomsday's impact extends far beyond the realm of literary enthusiasts and the streets of Dublin. The celebration has reinvigorated interest in Joyce's works and Irish literature as a whole. Book clubs, lectures, and panel discussions thrive in their wake, fostering a deeper appreciation for Joyce's literary contributions and creating spaces for critical engagement and intellectual discourse around his contribution to English literature.
Moreover, Bloomsday has become an economic and cultural boon for Dublin. The celebration draws a significant number of tourists each year, filling hotels, restaurants, and pubs. Local businesses embrace the festivities, offering themed menus and special promotions, adding a palpable sense of excitement to the city. Dublin's rich literary heritage is revitalized and celebrated, solidifying its status as a literary capital and igniting a sense of pride among its residents.
Internationally, Bloomsday serves as a powerful symbol of Irish culture and literature. As celebrations extend beyond Ireland's borders, cities around the world embrace the opportunity to showcase their connections to Joyce's work and highlight their Irish heritage. From New York to Melbourne and Paris to Buenos Aires, Bloomsday celebrations unite communities, fostering cultural exchange and a global appreciation for Irish arts and letters.
Controversies and Adaptations
While Bloomsday has garnered widespread acclaim, it has not been without its fair share of controversies and criticisms. Some argue that the celebration can be exclusive, elitist, and inaccessible to those unfamiliar with Joyce's work. In response, organisers have made efforts to strike a balance between authenticity and accessibility, offering educational initiatives and outreach programs to engage a broader audience.
The celebration often takes place in expensive hotels and restaurants, and the cost of attending can be prohibitive for many people. Additionally, the celebration often requires a certain level of knowledge of Joyce's work, which can make it inaccessible to those who are not familiar with it. Another criticism of Bloomsday is that it is too focused on Joyce and neglects other important Irish writers. While Joyce is undoubtedly a major figure in Irish literature, many other writers have made significant contributions to Irish culture. Some people argue that Bloomsday should be more inclusive and celebrate all of Irish literature, not just the work of one author.
The organizers of Bloomsday have responded to these criticisms in a number of ways. They have tried to make the celebration more affordable by offering discounts and subsidies. They have also made an effort to make the celebration more accessible to people who are not familiar with Joyce's work by providing more information and resources about him and the novel in the discussion. Additionally, they have worked to broaden the scope of the celebration to include other Irish writers and artists. This shows that the organizers of Bloomsday are committed to making the celebration as inclusive and accessible as possible.
Also Read: The Banshees of Inisherin (2022) Movie Explained: Ending and Themes Analysed
Conclusion of the History of Bloomsday Celebration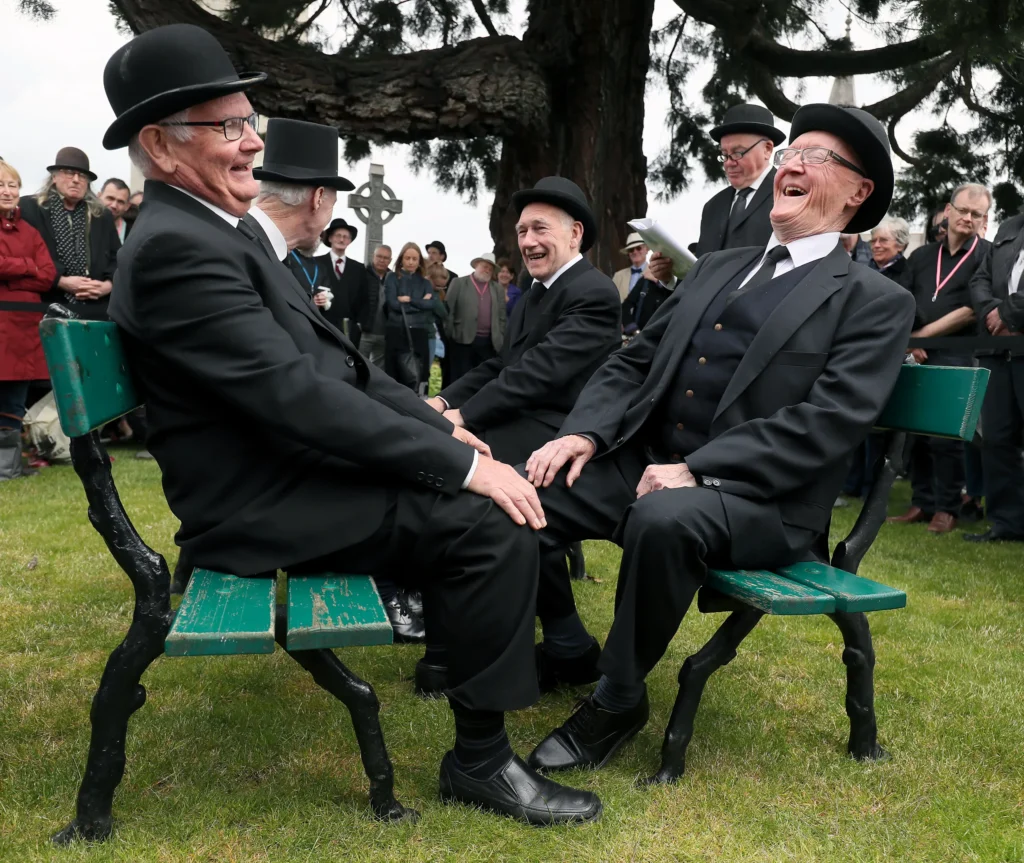 Bloomsday is a significant event in the history of literature. It is a day when people from all over the world come together to celebrate the work of James Joyce and explore the themes and ideas he explored in Ulysses. A challenging read, this novel offers itself up to re-reading, and each time it can reveal new insights and meanings about life.

That makes Bloomsday an essential literary and socio-cultural event. It is a day to remember the importance of reading and writing, and it is a day to reaffirm our commitment to the arts. If you are interested in learning more about James Joyce, Irish literature, or Dublin's culture, I encourage you to celebrate Bloomsday this year. There are many different ways to participate, so you are sure to find something that interests you.
Bonus: How to participate in Bloomsday Celebration When You Are Not in Dublin?
Well, here are a few ideas we absolutely adore!
The best way to celebrate Bloomsday is to read Ulysses. If you've never read it before, now is the perfect time to start. There are many online resources to help you, including annotated editions, audio recordings, and even quizzes.

Watch a

live stream

of a Bloomsday event. This is a great way to experience the celebration without having to leave your home.

Attend a virtual event. Many virtual events are held on Bloomsday. These events can include readings, lectures, and discussions about Ulysses and Irish culture.

Join a Bloomsday group. These groups can provide support and encouragement as you read Ulysses and participate in other Bloomsday activities.

Create your own Bloomsday experience. The possibilities are endless!

Have a Bloomsday breakfast of kidneys, tea, and a fried egg.

Visit a pub and order a pint of Guinness.

Take a walk around Dublin and follow in the footsteps of Leopold Bloom.

Dress up in period costume.

Have a Bloomsday party with friends.

Share your Bloomsday experiences on social media.
No matter how you choose to celebrate Bloomsday, the most important thing is to have fun and enjoy the day.