Have you made a list of the books that you wish to dive into this summer? We suggest you explore some of the most anticipated June 2023 book releases before you curate your TBR for the summer. This June, there's a lot of mystery and romance in the air as authors – from Ali Hazelwood to Riley Sager – prepare to take you along on scintillating rides, promising thrills, heartbreaks, moments of grief, and, sometimes, all in one. Happy Reading!
1. The Only One Left by Riley Sager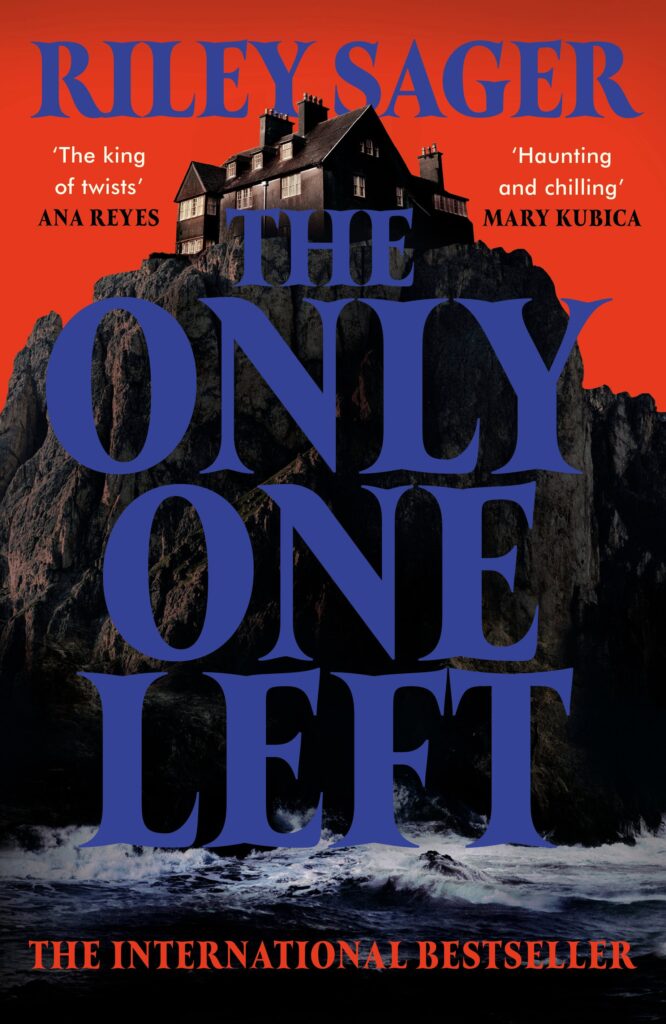 Genre: Thriller, Horror, Mystery
Pages: 368
Publisher: Dutton (June 20, 2023)
One of the most anticipated June 2023 releases, this novel follows the story of the infamous Hope family. In 1929, the murders in this family left the seventeen-year-old Lenora as the suspected killer. In 1983, Lenora, who is elderly and unable to speak due to strokes, hires a home-health aide named Kit McDeere. Using an old typewriter, Lenora offers to reveal the truth about that fateful night. As Kit assists Lenora in writing the events, it becomes apparent that the story runs deeper than known. However, as Kit uncovers the mystery behind her predecessor's abrupt departure, she begins to suspect Lenora's honesty. After all, the harmless woman she cares for may be more dangerous than anticipated.
A New York Times bestselling author, Todd Ritter (who writes under the pen name Riley Sager), has written seven novels that are famous for the element of thrill and mystery in them. He is famous for The House Across the Lake (2022), Survive the Night (2021), and Final Girls (which won the ITW Thriller Award), among other works. He resides in Princeton, New Jersey, and enjoys cooking and watching movies when he is not writing.
2. Lady Tan's Circle of Women by Lisa See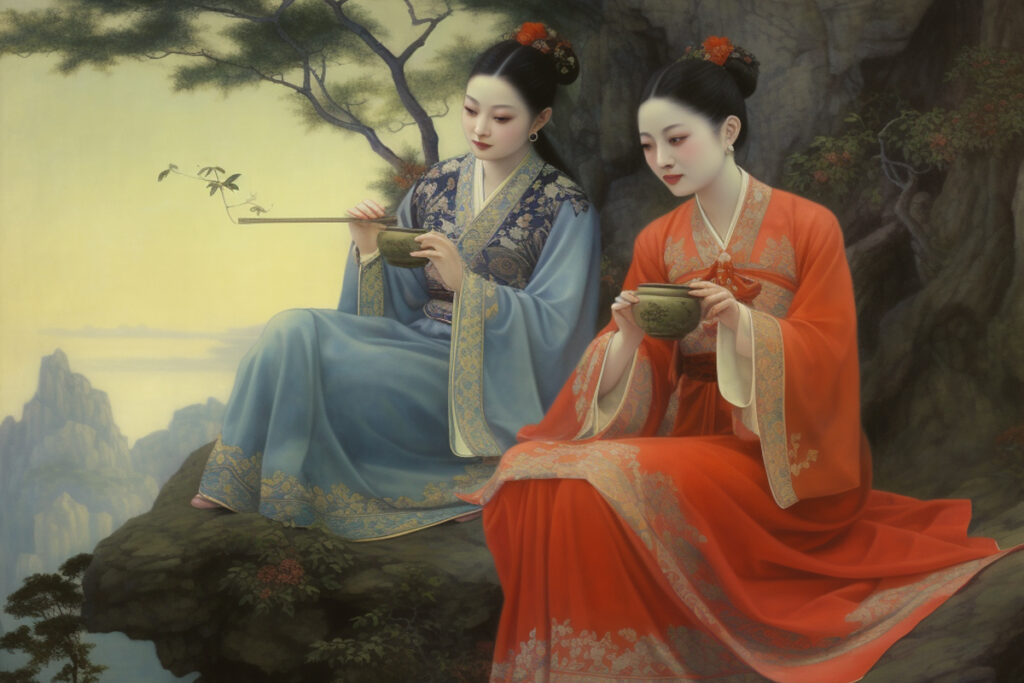 Genre: Historical Fiction, Asian, Literary Fiction
Pages: 368
Publisher: Scribner (June 6, 2023)
In Lisa See's latest historical novel, inspired by real events, set in 15th-century China, we are introduced to Tan Yunxian, a woman destined to challenge societal norms and make a lasting impact. Raised by her grandparents, Yunxian learns the art of Chinese medicine from her grandmother, one of the few female doctors in the country. Alongside her friend Meiling, a midwife-in-training, Yunxian discovers the secrets of women's ailments and the power of friendship. However, Yunxian's life takes a turn when she is forced into an arranged marriage. Her mother-in-law restricts her from seeing Meiling or assisting other women in need, confining her to the role of a dutiful wife within the family compound. Lady Tan's Circle of Women explores Yunxian's struggle against societal expectations and her unwavering determination to empower women.
Born in Paris and growing up in Los Angeles, Lisa See has published several bestselling works, including On Gold Mountain: The One Hundred Year Odyssey of My Chinese-American Family (1995), Flower Net (1997), The Interior (2000), etc. From acting as a freelance journalist to designing a walking tour of Los Angeles Chinatown, Lisa See has done countless things in her interesting professional life. She received the Golden Spike Award in 2017 and is based in Los Angeles.
3. The Whispers by Ashley Audrain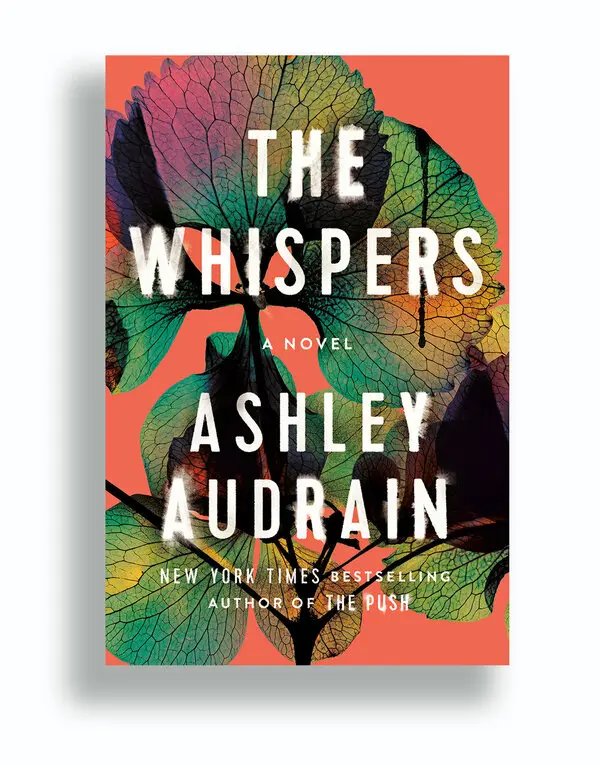 Genre: Thriller, Mystery, Contemporary Fiction
Pages: 336
Publisher: Pamela Dorman Books (June 20, 2023)
In this gripping novel, the lives of four suburban families are irrevocably altered when a tragic incident unfolds. The Loverlys are left devastated as their young son lies in a coma after falling from his bedroom window, leaving his mother, Whitney, withdrawn and uncommunicative. Meanwhile, their friends and neighbors, including the caring Parks, the aspiring Goldsmiths, and the elderly Portuguese couple, grapple with their involvement in the events leading up to that fateful night. Over one week, the narrative unfolds through the perspectives of the women in each family, delving into the secrets hidden behind their walls and the uncomfortable truths that bind them together. Amidst the heart-wrenching drama surrounding Xavier's uncertain fate, The Whispers explores the unspoken sacrifices of motherhood, the stifled intuitions, the complexities of close friendships, and the peril of envy.
Former publicity director of Penguin Canada, Ashley Audrain, is a Canadian writer who made a splash with her debut novel, The Push (2021), which is currently being developed into a limited television series. This is her second novel.
4. The Rachel Incident by Caroline O'Donoghue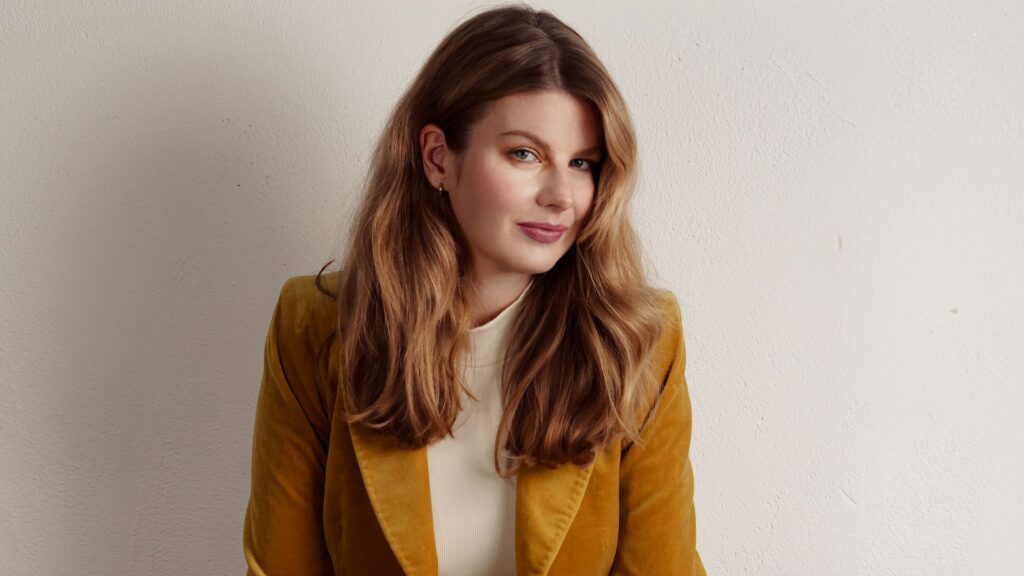 Genre: Coming of Age, LGBT, Contemporary Fiction
Pages: 304
Publisher: Knopf (June 27, 2023)
This breezy novel delves into the complications of the heart – love and friendship – as coming-of-age protagonists start fathoming the ways of the adult world around them. Rachel Murray is best friends with James Devlin, her new coworker and housemate, and starts to feel infatuated with her English professor, Dr. Byrne. As things start to get complicated with Rachel organizing Dr. Byrne's book signing at the bookstore where she works, she falls head over heels for James Carey. Rachel, her relationships and her life are all very complicated, to say the least; this novel promises to make you relive the messy adult life situation of your 20s.
Born in Ireland, Caroline O'Donoghue is famous for her chart-trotting podcast, Sentimental Garbage, which discusses culture and feminism. She is also a novelist and screenwriter currently residing in London, United Kingdom. Her debut novel, a young-adult fantasy, All Our Hidden Gifts, is a New York Times bestseller. The book in discussion is already being adapted for television by Universal Studios.
5. Love, Theoretically by Ali Hazelwood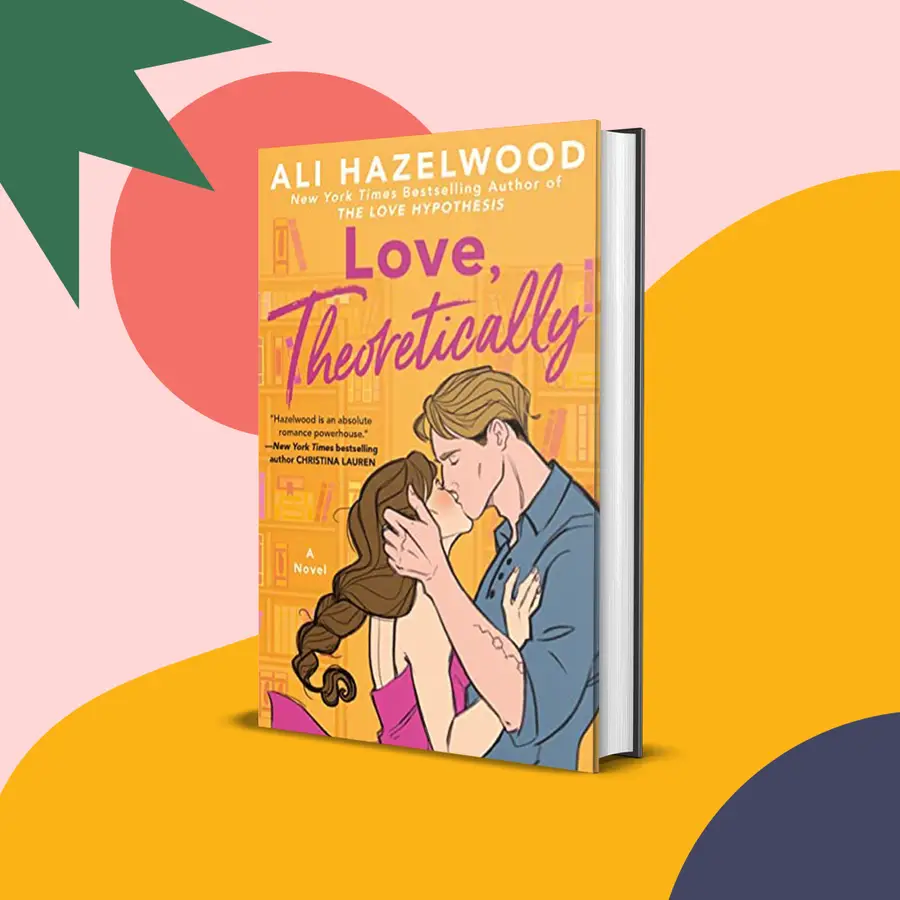 Genre: Romance, Contemporary Fiction, Chick Lit
Pages: 368
Publisher: Little Brown Books (June 13, 2023)
In Hazelwood's latest, Elsie Hannaway leads a double life as an adjunct physics professor and a professional fake girlfriend, juggling thermodynamics and her select client's needs. However, her carefully constructed world crumbles when she discovers that Jack Smith, the annoying but attractive older brother of her favorite client, is the very person who ruined her mentor's career and flouted at theorists; but Jack sits on the hiring committee at MIT, the place Elsie dreams of working. As Elsie prepares for a scholarly showdown, unexpected feelings and undeniable chemistry start to emerge between them, challenging her to apply her guarded theories on a love that may change everything. 
Famous for her streak of romance writing, Ali Hazelwood focuses on women in STEM and academia in her books. Her books, The Love Hypothesis, Love on the Brain, the STEMinist novellas, etc., have become immensely popular recently. She loves cats and Nutella and is learning to crochet (according to her Goodreads bio).
Also Read: The 10 Best Romantic Comedy Movies of 2022
6. The Beach at Summerly by Beatriz Williams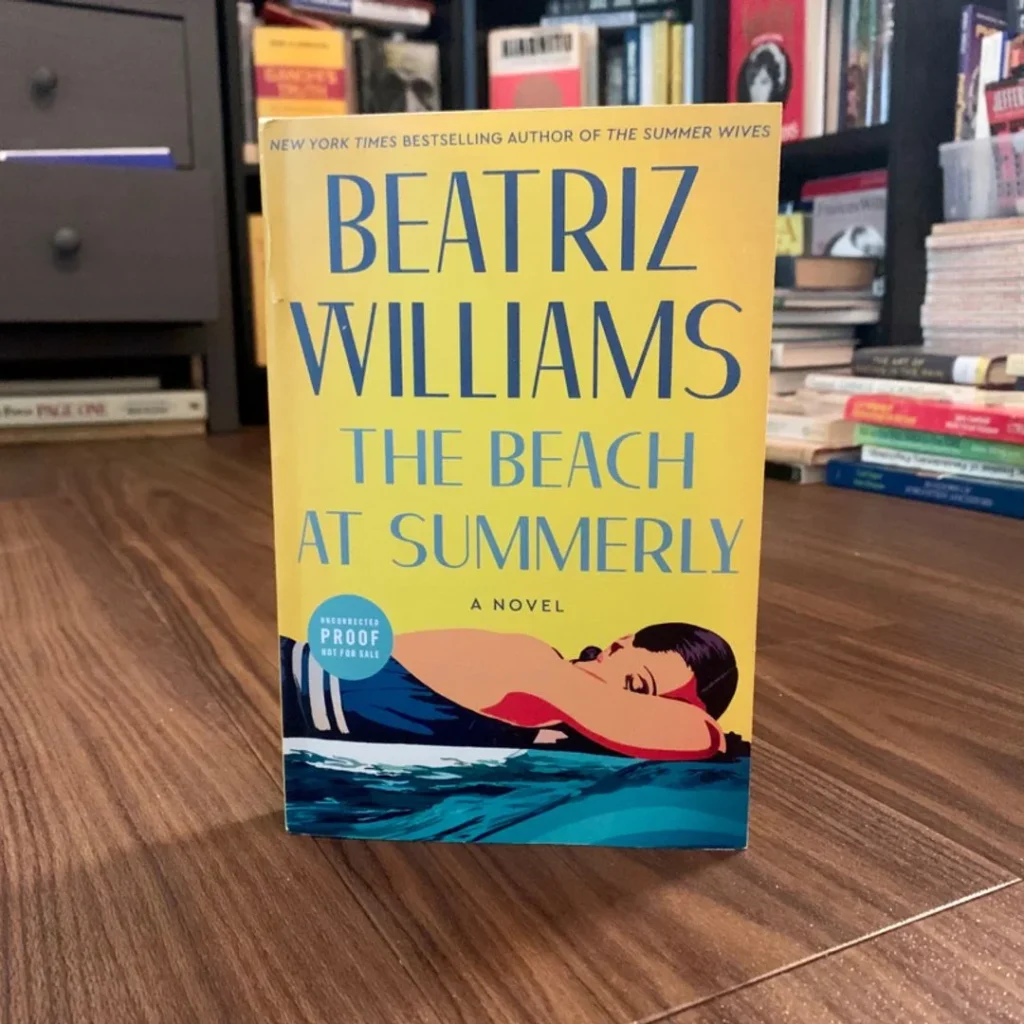 Genre: Historical, Literary Fiction, Mystery
Pages: 368
Publisher: HarperCollins US (June 27, 2023)
In this perfect summer read, Williams transports us to Winthrop Island, a picturesque New England locale where secrets and Cold War intrigue abound. It is 1946, and Emilia Winthrop, a caretaker's daughter and descendant of the island's founders, becomes captivated by Olive Rainsford, a glamorous newcomer to the wealthy Peabody family's seaside estate. Both families are mourning the loss of beloved family members to the recently-ended World War II. It is an idyllic summer until FBI agent Sumner Fox arrives at the scene and enlists Emilia's help in capturing a Soviet spy operating within the estate. Eight years later, in 1954, Emilia is thrust back into the world of espionage and must confront the consequences of her past actions. The Beach at Summerly is unputdownable!
Born in Seattle, Beatriz Williams is a Stanford University graduate with an MBA in Finance from Columbia. She published her first novel, Overseas, in 2012 and has won several awards for her deftly crafted historical writings, making her a New York Times bestselling author. Her books have also been translated into a dozen languages. She currently resides in Connecticut with her family.
---
---
7. Zero Days by Ruth Ware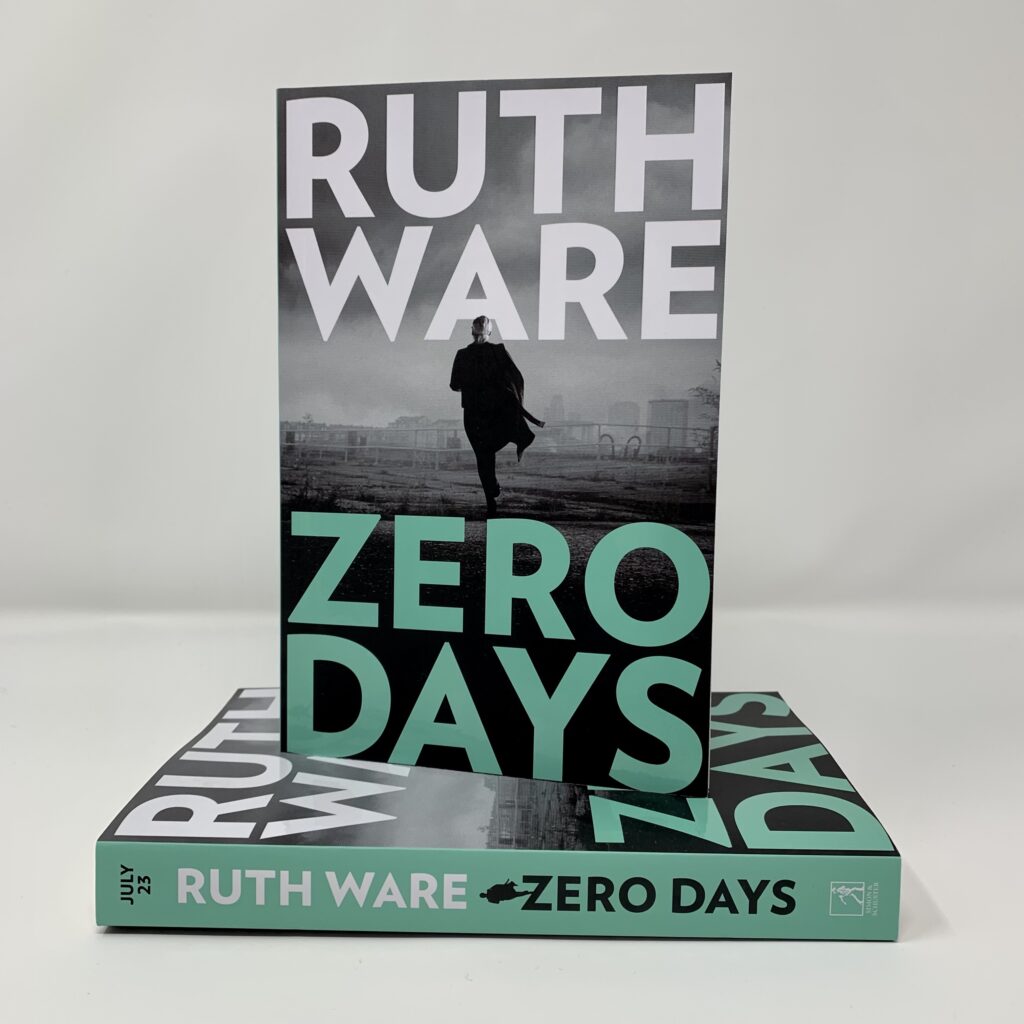 Genre: Thriller, Mystery, Fiction
Pages: 368
Publisher: Gallery/Scout Press (June 20, 2023)
In this novel, Ware introduces Jack and Gabe, a skilled couple known for their expertise in breaking into buildings and hacking security systems. They find themselves in a deadly predicament. When a routine assignment turns into a nightmare, and Gabe is murdered, Jack becomes the prime suspect. With time running out, Jack is forced to go on the run, searching for the true killer and fighting to clear her name as the police close in on her. If you liked Mr. and Mrs. Smith (2005), this book will be right up your alley!
Popular for authoring psychological thrillers, British author Ruth Warburton's writing style has often been compared to Agatha Christie's. Her seven books, including The Woman in Cabin 10 (2016), The It Girl (2022) and One by One (2020), have been widely praised. She studied at Manchester University, and before deciding to take her writing career series, she worked as a bookseller, English language teacher and publicist. She currently lives near Brighton.
8. On Earth as It Is On Television by Emily Jane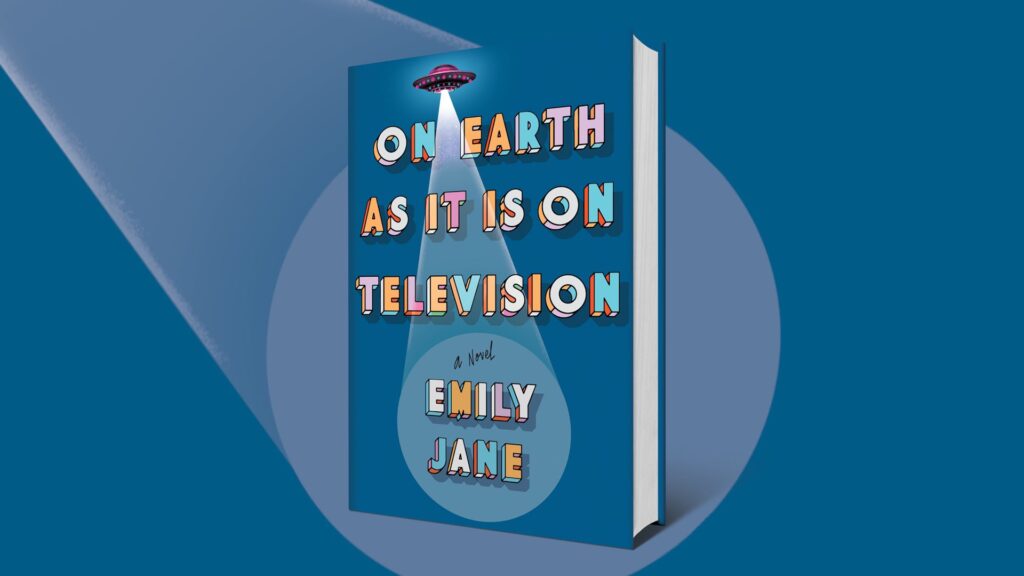 Genre: Science Fiction, Fantasy, Humour
Pages: 352
Publisher: Hyperion Avenue (June 13, 2023)
What is it to be alive in the 21st century? Jane's novel talks about the arrival of alien spaceships, raising profound questions, including the purpose of their visit and who could have had prior knowledge about this brief visit. As humanity grapples with the idea of an extraterrestrial presence, human beings struggle to understand the meaning of their roles in the universe. While Blaine, a husband and father, is weirded out when his children suggest macabre experiments to identify aliens among the humans, Oliver snaps out of a two-decades-long coma to piece together his memories. This silly and heartwarming novel juggles the lives of four protagonists and the meaning of humanity, one shared experience among all.
Emily Jane earned her undergraduate degree from the University of San Francisco and lives with her family in Cincinnati, Ohio. This is her debut novel.
9. A Most Agreeable Murder by Julia Seales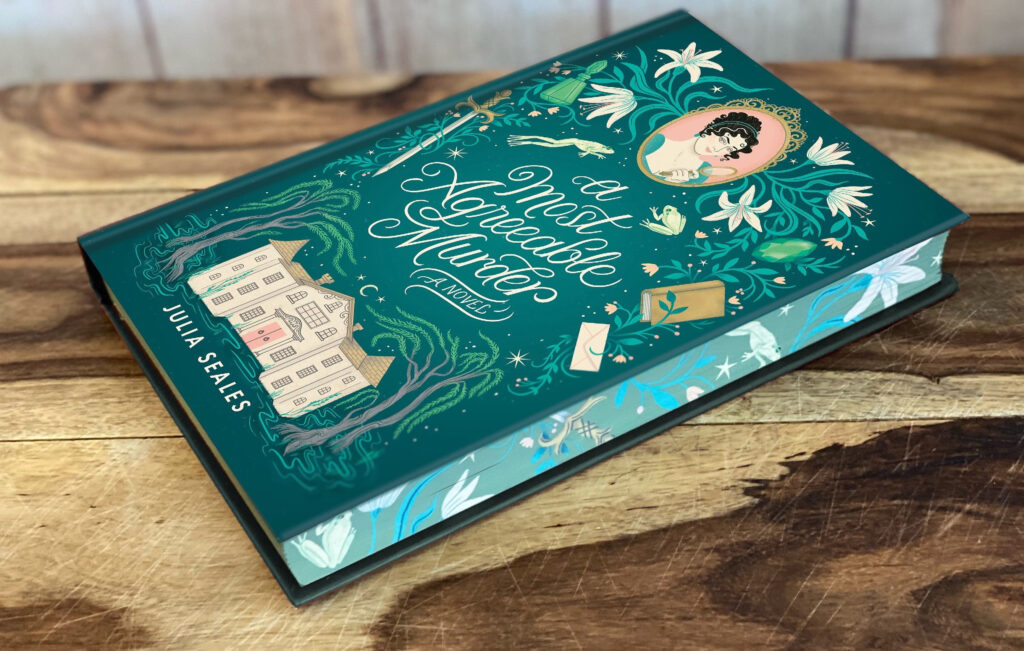 Genre: Historical Fiction, Mystery, Romance
Pages: 352
Publisher: Random House (June 27, 2023)
The penultimate June 2023 read on this list will transport you to the quaint English town of Swampshire. Beatrice Steele, the protagonist, doesn't conform to society's expectations of a proper lady, especially with her lack of talent in needlework, music, and art. However, Beatrice must put aside her secret passion for true crime, a taboo interest that could lead to her social exile, to facilitate a favorable match between her sister, Louisa, and Edmund Croaksworth. Tragedy strikes when Croaksworth suddenly dies during a dance at the autumnal ball, leaving the attendees trapped with a murderer. Beatrice, defying societal norms, must pursue justice and her desires before more lives are lost.
Based out of Los Angeles, Julia Seales is a writer and screenwriter who has earned her undergraduate degree in English from Vanderbilt University and an MFA in screenwriting from UCLA. She loves Jane Austen and murder mysteries.
Also Read: Pride and Prejudice: What Makes it Still Relevant?
10. Where Echoes Die by Courtney Gould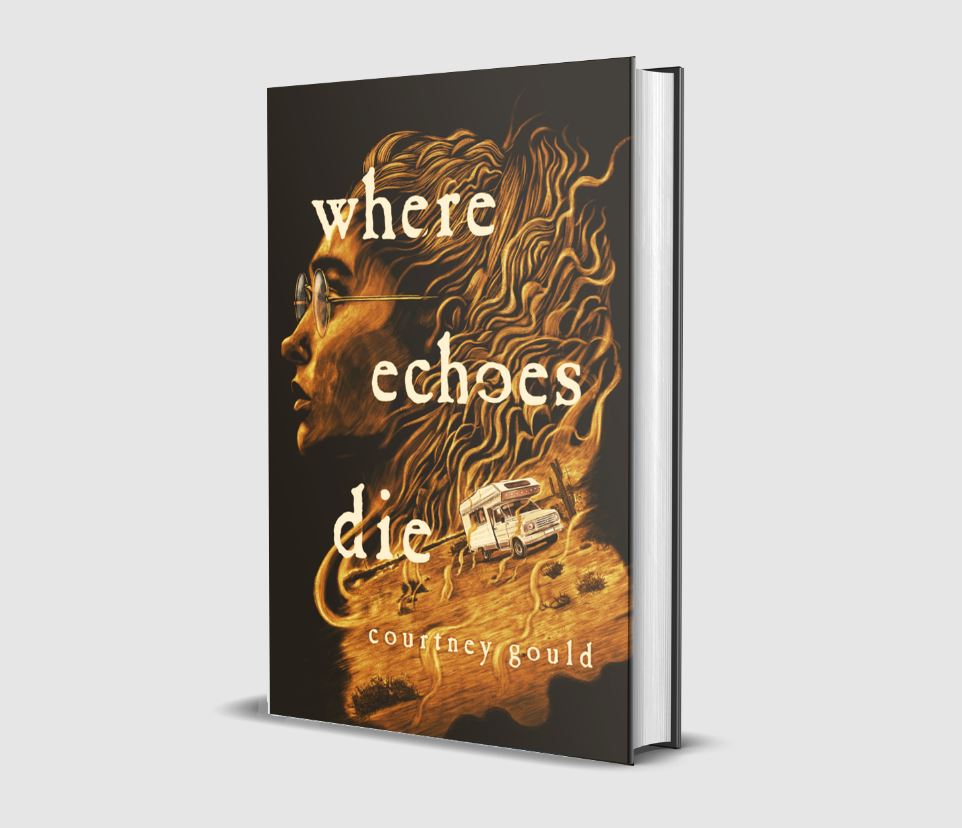 Genre: Horror, Young Adult, Queer fiction
Pages: 352
Publisher: Wednesday Books (June 20, 2023)
In our final pick for this month, Beck Birsching, mourning the loss of her troubled investigative reporter mother, receives a cryptic letter from her late mother urging her to come to Backravel, Arizona. In search of answers, Beck and her sister Riley arrive in the eerie town only to find it devoid of normalcy, with no cars, cemeteries, or churches. The town is a blend of old military structures and new buildings, and nobody seems to remember how they arrived there except for the town's leader and his daughter, Avery. As Beck forms an unexpected bond with Avery, unearthing buried emotions and forcing her to confront her past, her grip on reality begins to slip, leaving her desperate to break free from Backravel's grasp and rediscover herself. This book explores grief, the past and bonds between sisters, mothers and daughters.
Courtney Gould is based in Salem, OR, and holds a Bachelor's in Creative Writing and Publishing. Her debut novel, Dead and The Dark (2021), has won widespread accolades. This is her second novel.