Ahead of the publication of Lahiri's latest work, Roman Stories, let us revisit her best publications to date and what sets them apart from other diasporic writers below.
Jhumpa Lahiri is a Bengali-American writer best known for her stories about the Indian diaspora. Her family first moved to the UK, where she was born, and later to the USA when she was three, where she completed her education. Her stories are mostly about immigrant families that explore the friction between generations and the cultural differences that take root when one is from two countries and neither at the same time. 
She has admittedly grappled with her own identity since childhood as she looked Indian, but having a Western accent meant she was an outsider back home in Calcutta amongst her cousins. On the other hand, in America, despite sounding like them, looking different meant she was an outsider there as well. This sense of confusion regarding her identities and trying to come to terms with them can be seen in the characters she sketches in her books. It is interesting to see that instead of shying away from a heritage that she often struggles to own intimately, she embraces it and does so by weaving it into her character arcs.
The Best Works of Jhumpa Lahiri
Her debut collection, Interpreter of Maladies, won the Pulitzer Prize for Fiction and the PEN/Hemingway award in 1999. Her first novel, The Namesake, released in 2003, became a New York Times Notable Book and a Los Angeles Times Book Prize finalist and was even made into a popular film. Her second novel, The Lowland, was a finalist for the Man Booker Prize and the National Book Award for Fiction in 2013.
In 2011, she moved to Italy to pursue her love for another language – Italian, a language she is said to have loved all her life but never mastered. This is also closely interlaced with matters of identity. Instead of continuing to work with the languages she inherited or the one considered the language of the world, she decided to take matters into her own hands and choose the one her heart wanted.
The full list of her awards and accolades is endless. There is no doubt that Lahiri is a writer of rare talent whose prose exudes a quiet complexity slowly unfolding into the lyricism of life in all its stark reality.
Before the publication of her latest work next month, Roman Stories, let's look at three of her works that you should not miss:
1. The Interpreter of Maladies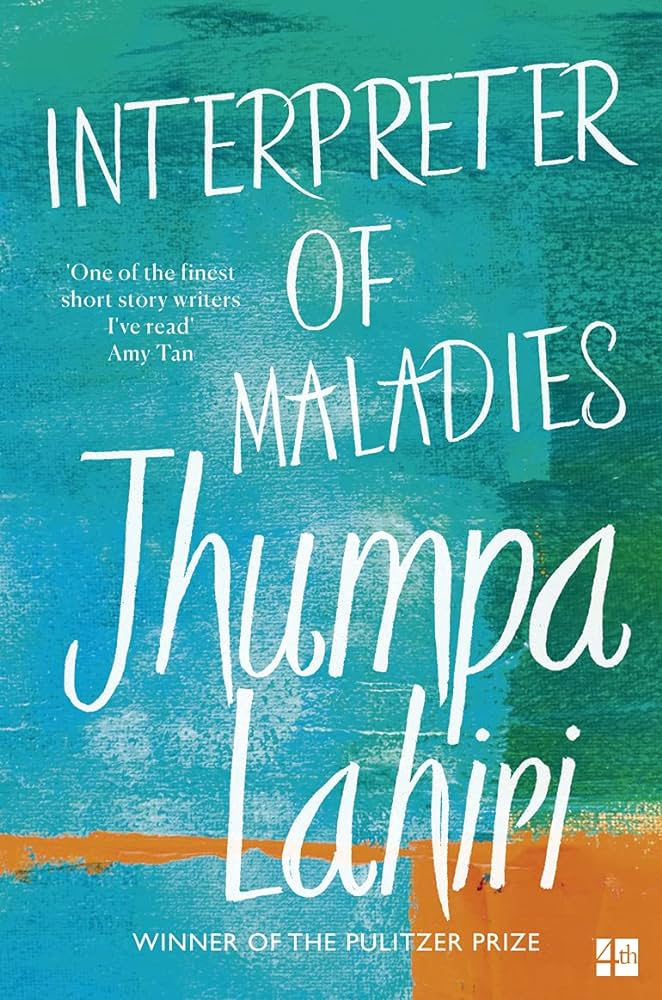 This book, composed of nine short stories, reveals the complexities of human relationships and their ever-changing nature. From themes of marriage, desire, fidelity, societal irony, and interpersonal care, Lahiri navigates India and first-generation Indian Americans living in a new country with great poise. What sets this collection apart is that you will not find any of the usual tropes that you may find in other stories of migration.
In The Interpreter of Maladies, the spotlight is never on the characters' external surroundings; if so, not for long. The real achievement of this book is the quiet contemplation and internal battles that unfold in each storyline and in what is implied by what is not said. For instance, in the titular story, Mr. Kapasi, who is the interpreter of maladies, feels encouraged by Mrs. Das' comments about his job being 'romantic' and important because people's lives depend on his accurate interpretations. It leads him to fantasize about a friendship with Mrs. Das, but his exalted readings of her nature are shattered when she reveals her secret to him, asking him to interpret it. Eventually, he responds with a question: "Is it really pain you feel, Mrs. Das, or is it guilt?"
2. The Lowland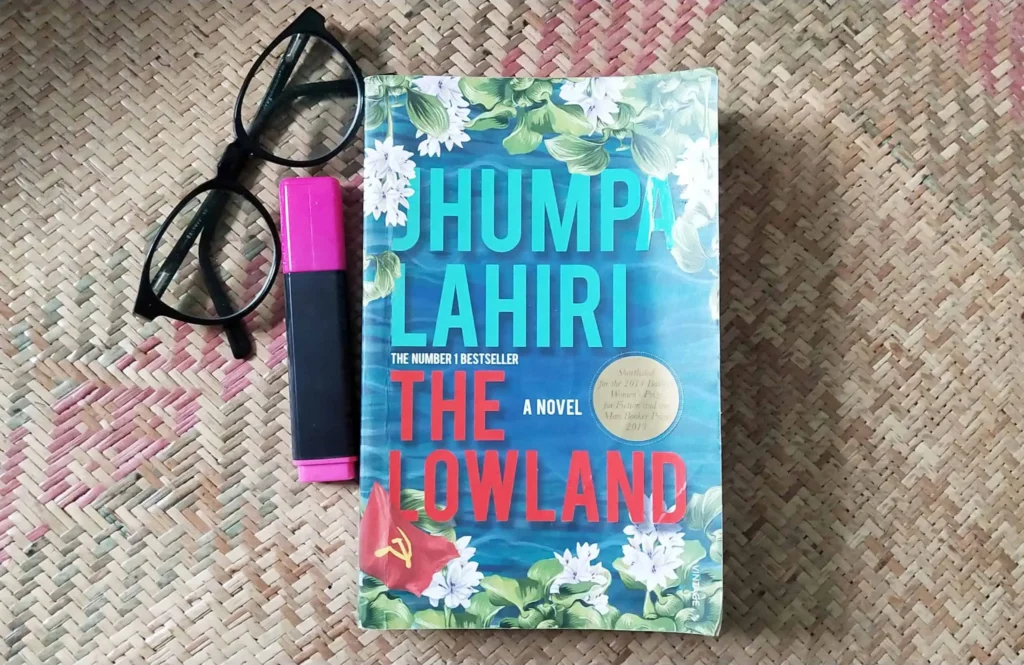 This is the second novel by Lahiri that received much critical acclaim. She spins a tale of two brothers who are (at times) like two peas in a pod but quite different from each other. Written against the backdrop of the Naxalite movement in India and the Vietnam War from America's point of view, this book has all of Lahiri's usual hallmarks of restrained prose and the characters coming to terms with their internal conflicts as life goes on and keeps playing its surprising hand at every turn. The plot is thick with anticipation and layered and does not give away anything about what's to happen next before it's the right time.
3. In Other Words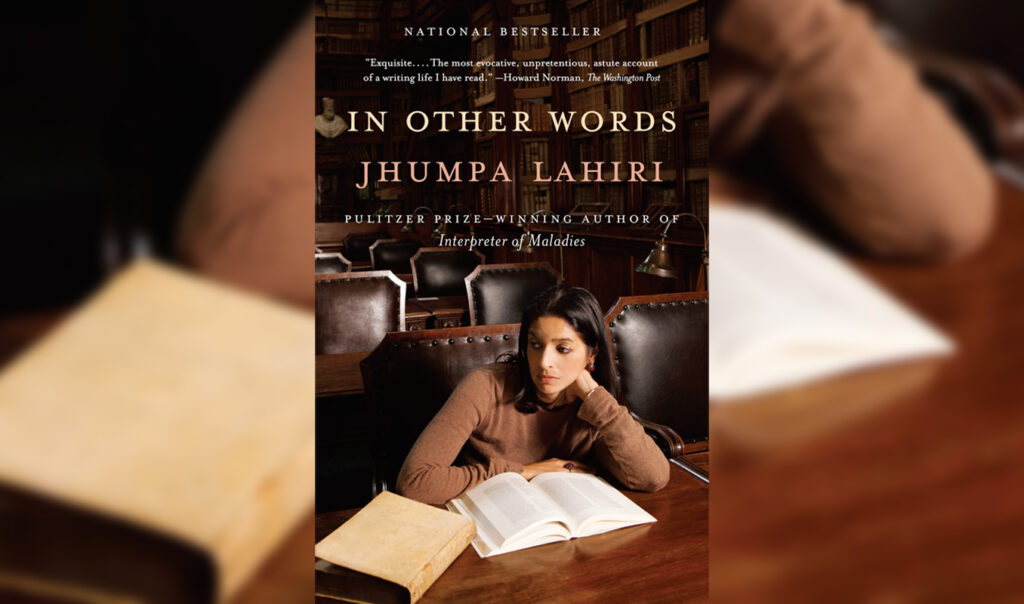 This is the first book that came out after she moved to Italy and decided to only read and write in Italian. This memoir, at its very core, is a love story. With themes of pursuit, the initial hardships of courtship, the perseverance that arises from true love and the realisation that what makes a subject so attractive to you is the way you see them, this memoir takes you through a recounting of all the ways Lahiri has tried to gain control over a language that was not given to her by birthright or by destiny. But she tries and keeps trying because:
"…in the end to learn a language, to feel connected to it, you have to have a dialogue, however childlike, however imperfect."
She tells you why she chose it and how completely childish her goal and futile her efforts in the initial days seemed.
"When the language one identifies with is far away, one does everything possible to keep it alive. Because words bring back everything: the place, the people, the life, the streets, the life, the sky, the flowers, the sounds. When you live without your own language you feel weightless and, at the same time, overloaded. You breathe another type of air, at a different altitude. You are always aware of the difference." 
Why You Should Read Jhumpa Lahiri's Work
Jhumpa Lahiri's work is very nuanced when it comes to dealing with her characters' relationships, yet quite simple when you look at the usage of language to convey that complexity. It is a masterful tact that can rarely be achieved. Even though the themes are of human interest, and one can categorize the plots as family dramas, it goes much deeper than that. There is a certain kind of meditative quality to her writing, which can send you into deep contemplation, leading you to draw parallels in your own life. If you would like to know more about her work, then you can read a story here.
I also enjoyed listening to this conversation from the Talk Easy podcast, which will give you more understanding of the writer.