Here are six books by the famous Japanese writer Keigo Higashino and why you should pick these up if you are looking to indulge in mind-boggling mystery thrillers. 
Keigo Higashino is undoubtedly one of the best mystery writers of our time. He got hooked on mystery fiction during high school and currently has over 40 books to his name. Higashino has created the Detective Galileo, Detective Kaga, Detective Boys, and Detective Daigoro Tenkaichi series, all of which have received critical acclaim and widespread popularity. Over 20 of his books have been adapted for film and TV in various languages. He also presided over the Mystery Writers of Japan organization from 2009-13. 
If you want to get started with Higashino's works, this list is for you! We have chosen five books, perfect for avid thriller readers and newbies to the genre alike. Read on to check out our picks!
1. Malice (2014) | 288 pages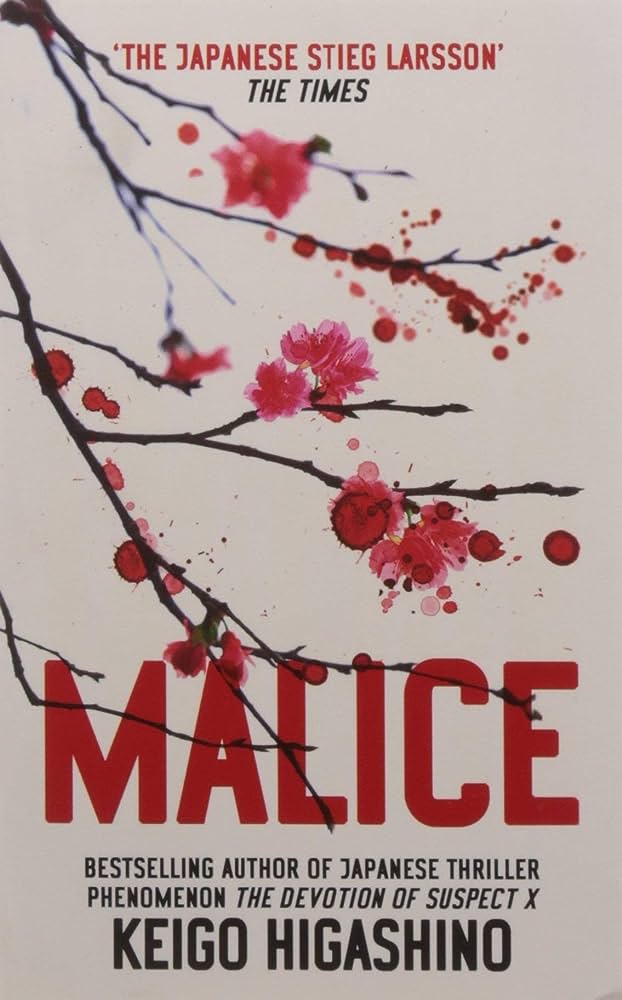 The night before he plans to travel to Vancouver from Japan, renowned author Kunihiko Hidaka is found dead in his home. His body, brutally murdered, was found inside his office – a locked room inside a locked house. Plus, the body was discovered by his wife and his best friends, both of whom seem to have airtight alibis.
When police detective Kyoichiro Kaga arrives at the crime scene, he instantly recognizes the victim's best friend, Osamu Nonuguchi. They were colleagues at a primary school years ago. Eventually, Nonuguchi quit to take up writing full-time but was nowhere as successful as Hidaka.
As the investigation proceeds, Kaga discovers that the relationship between the two authors is quite different from what they claimed. Soon, a cat-and-mouse chase between the detective and the murderer ensues as Kaga unfolds the past events leading to the crime.
Malice is a quick read, packed with twists you would not see coming from miles away. A locked-room mystery, a possible love affair, an unreliable narrator – it has all the ingredients for a riveting thriller. So, if you are looking for a book to curl up with during the next long weekend, this one's your perfect match!
2. The Devotion of Suspect X (2011) | 298 pages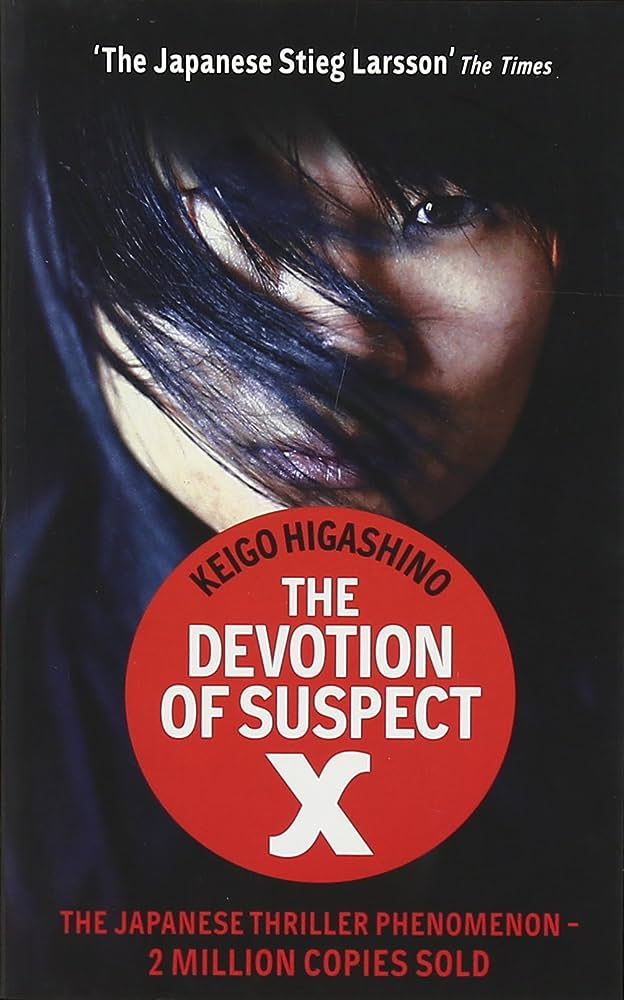 Perhaps Higashino's most popular work, The Devotion of Suspect X, is the third installment in the Detective Galileo series and is getting a Bollywood adaptation in September 2023. The English translation of this book by Alexander O. Smith was nominated for multiple awards, including the Edgar Award for Best Novel and the Barry Award for Best Novel (both in 2012). 
The plot centers around Yasuko, who lives a quiet and routine life. She works at a bento shop and is a single mother to her only child. However, when her abusive ex-husband turns up at her door unannounced one day, her comfortable world falls out of place. 
As with most other books by the author, this is not a traditional whodunnit. Instead, it reads more like a psychological character study framed within a thrilling mind game played out between the protagonists. If you are in the mood for a thriller that will have you at the edge of your seat throughout, pick The Devotion of Suspect X up right away!
3. A Death in Tokyo (2022) | 368 pages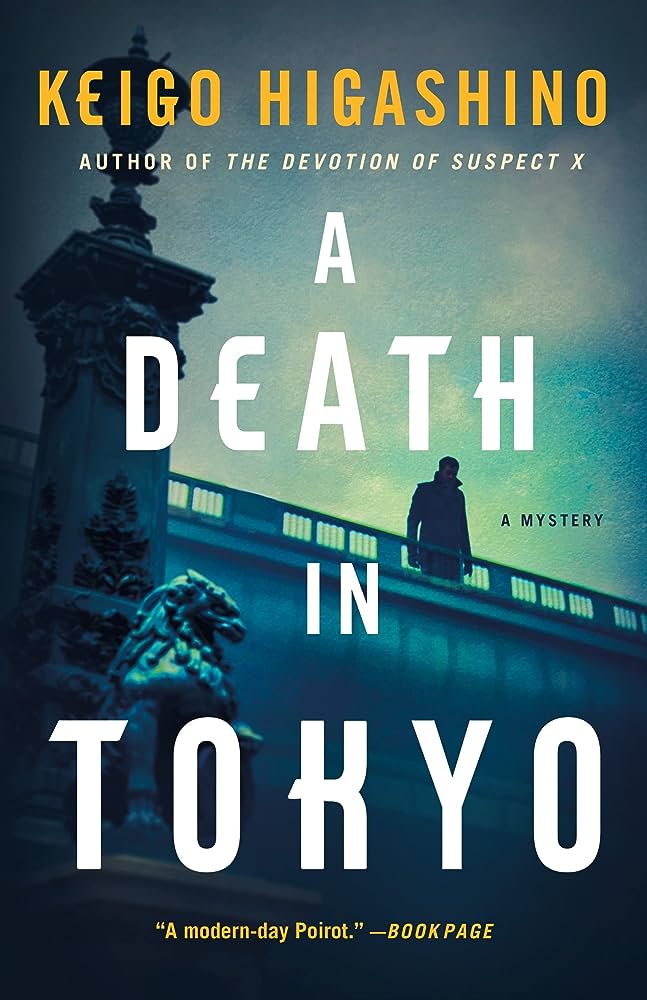 In Nihonbashi, Tokyo, a strange statue of a kirin – a mythical beast – looks over the district from the Nihonbashi bridge. One evening, a man who seems intoxicated staggers onto the bridge, collapsing right under the statue. Passersby rush to check on him, only to discover that the man has not fainted; he is, in fact, dead. He was not drunk but stabbed in the chest. 
The main problem with solving the murder? The body was not found where the crime was committed. The same night, a young man trying to flee from the police gets into an accident. In his wallet, there is a picture of the deceased man. Now, Detective Kaga must uncover what happened that night. Were the two events related? Why did a dying man drag himself to the bridge? Follow Kaga and his team as they pull out all the stops to solve this nail-biting mystery!
4. Salvation of a Saint (2012) | 330 pages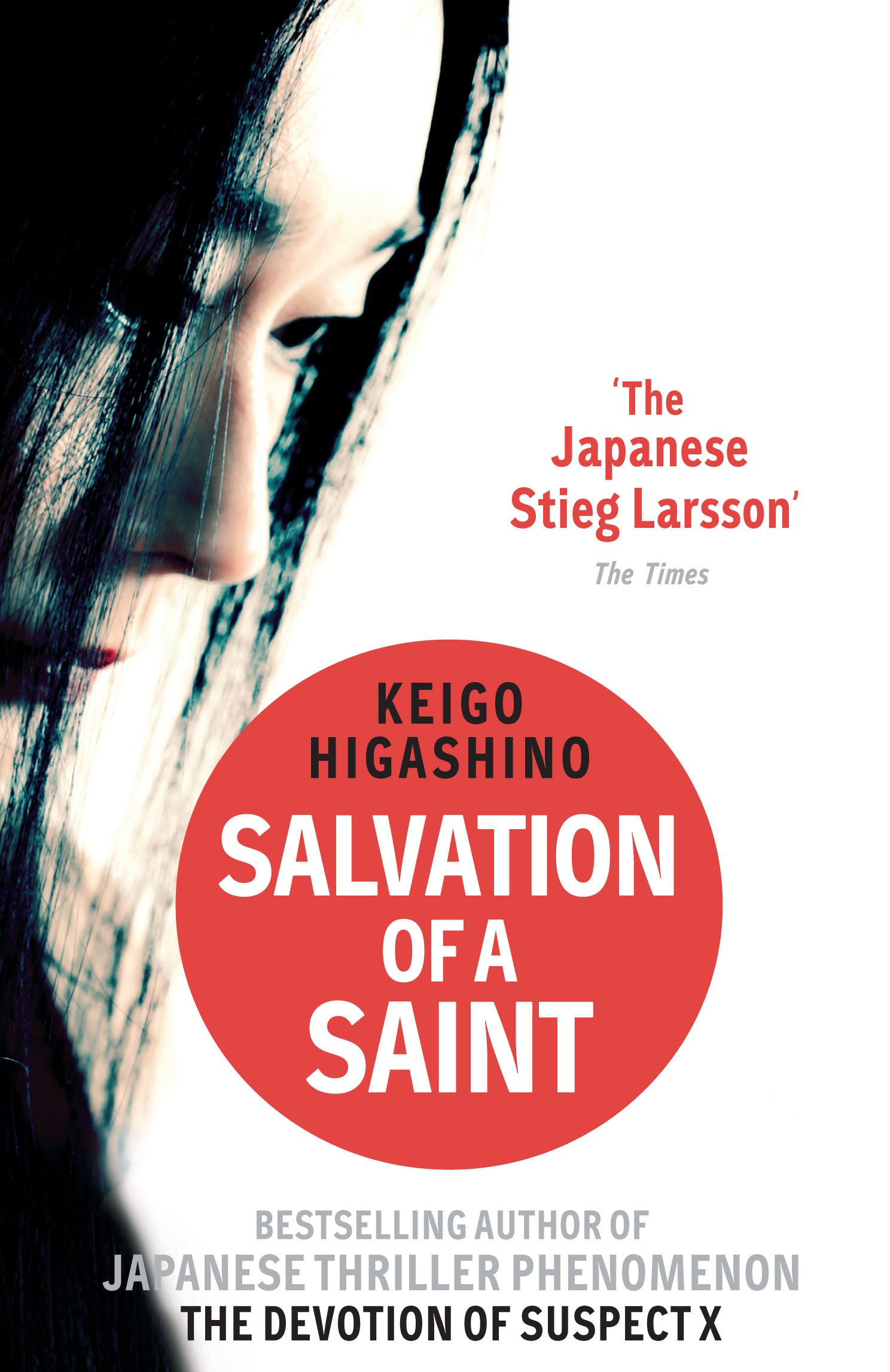 The fifth installment in the Detective Galileo series, this book centers around the death of Yoshitaka, a man about to leave his wife, who died from drinking arsenic-laced coffee. Naturally, his wife, Ayane, is the primary suspect, but she was hundreds of miles away during the crime. 
The lead detective, Detective Kusanagi, is instantly smitten with Ayane and firmly believes she did not have anything to do with the murder. However, his assistant, Kaoru Utsumi, is convinced Ayane murdered Yoshitaka. She calls upon Professor Manabu Yukawa to help her solve the crime. Together, they must pit logic and facts against emotion to solve this twisted murder!
Some people like plot-driven mysteries, while others prefer character-driven ones; Salvation of a Saint by Keigo Higashino won't disappoint either group! Featuring a gripping storyline and intriguing, well-fleshed-out characters, this novel is an easy and unputdownable read.
5. A Midsummer's Equation (2016) | 358 pages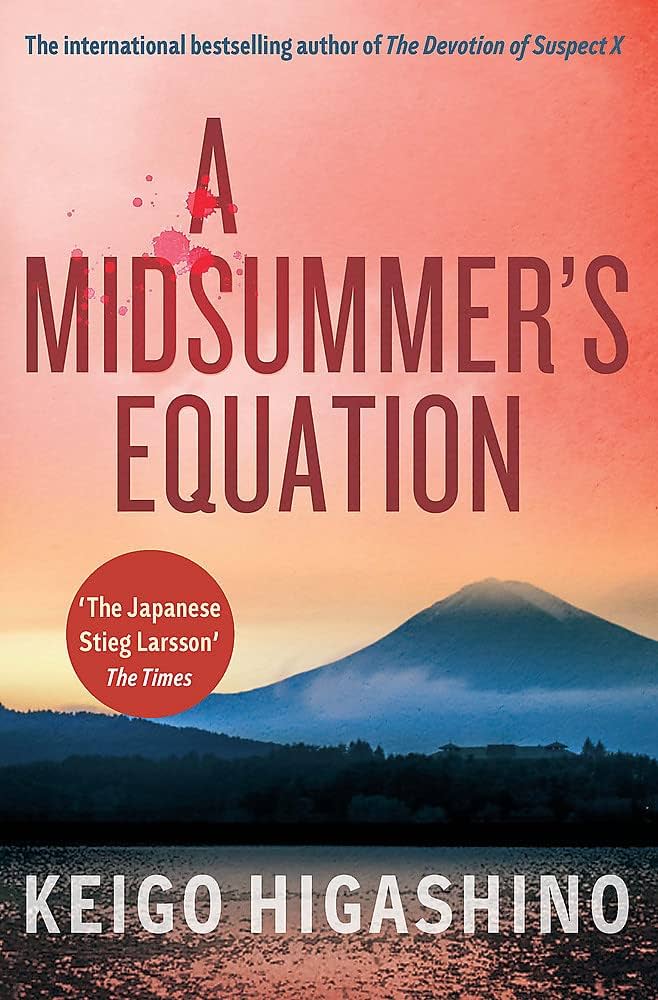 Professor Manabu Yukawa, also known as Detective Galileo, has traveled to Hari Cove, a once-famous summer resort town. He is there to present at a conference on the town's underwater mining operation, an issue that has created a rift among the townspeople. 
The night of the panel discussion, a guest at the resort is found dead on the seashore near the local cliffs. What the local police presumed to be an accident soon turns out to be a case of carbon monoxide poisoning, which raises suspicions. As the police try to find why and where Tsukahara was murdered, Galileo races against time to uncover the murderer.
Filled with jaw-dropping twists and turns, Keigo Higashino's A Midsummer's Equation will remind you of golden age British crime fiction. If you want a book that will have you flexing your brain to identify the killer before the climax, it does not get better than this one!
6. The Miracles of the Namiya General Store (2019) | 314 pages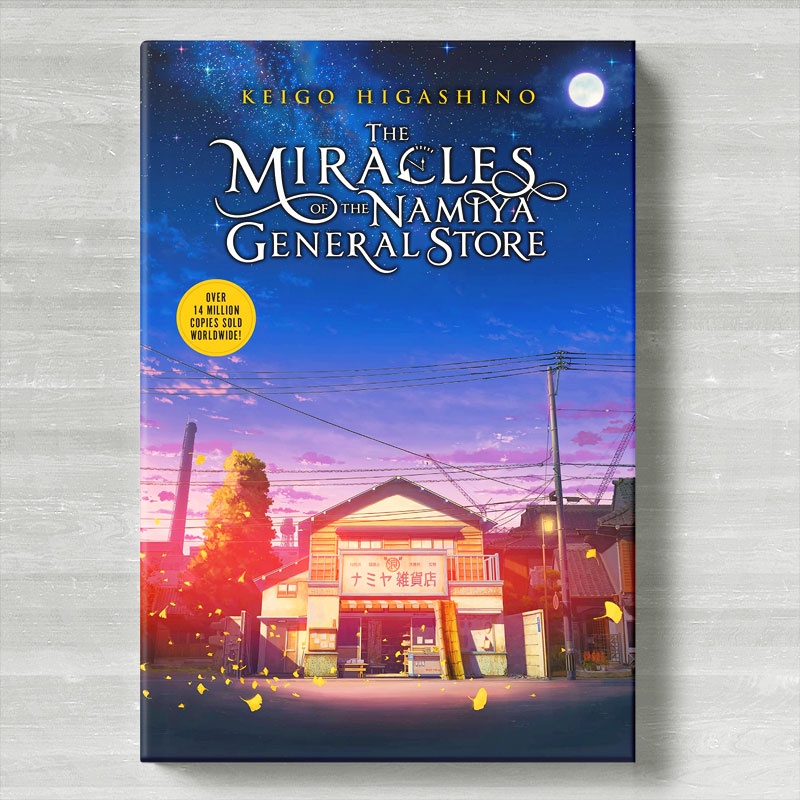 The Miracles of the Namiya General Store revolves around, unsurprisingly, an abandoned general store. There, three robbers have holed up after their most recent heist. Despite nobody knowing their whereabouts, someone slides them a letter through the store's mail slot. The letter contains a request for advice, which eventually sets the trio on an unforgettable journey spanning a single night when they slip into the role of the former storekeeper. During the course of the night, they share advice with the customers seeking guidance, not knowing that by the next morning, none of their lives would be the same.
An earnest, heartwarming novel about the wonders of decision-making, this book's flavour differs from the other entries on this list. Suppose you want to explore genres other than mystery or have already read most of Higashino's thrillers. In that case, this book – the author's first foray into fantasy and magical realism – might be perfect! 
Want more book recommendations? Check out our list of Indian crime thrillers or the best horror books of the last decade!