Come, let us introduce you to our top 10 selection of books that will introduce the French capital, Paris, through its words.
Paris has long been an inspirational city, the destination of every person's fantasy. Next only to New York or perhaps preceding it in some cases, the city is the romantic dream, a literary stopover, a croissant heaven, the global fashion capital, and a brewing pot of arts and culture.
It even became a major literary landmark in the post-World War 1 era. More and more writers were disenchanted with the United States of America and hence moved to Paris during that time. The intellectual fertility of the city is proved by the presence of some of the world's greatest writers like James Joyce, Ernest Hemingway, Milan Kundera, James Baldwin, and Oscar Wilde, among many others. 
Keeping that in mind, if you have not been able to experience the city yet, here are 10 books that will take you for a walk around Paris and maybe even prepare you for its diverse history and culture when you actually get to step foot into the city:
1. The Joyce Girl by Annabel Abbs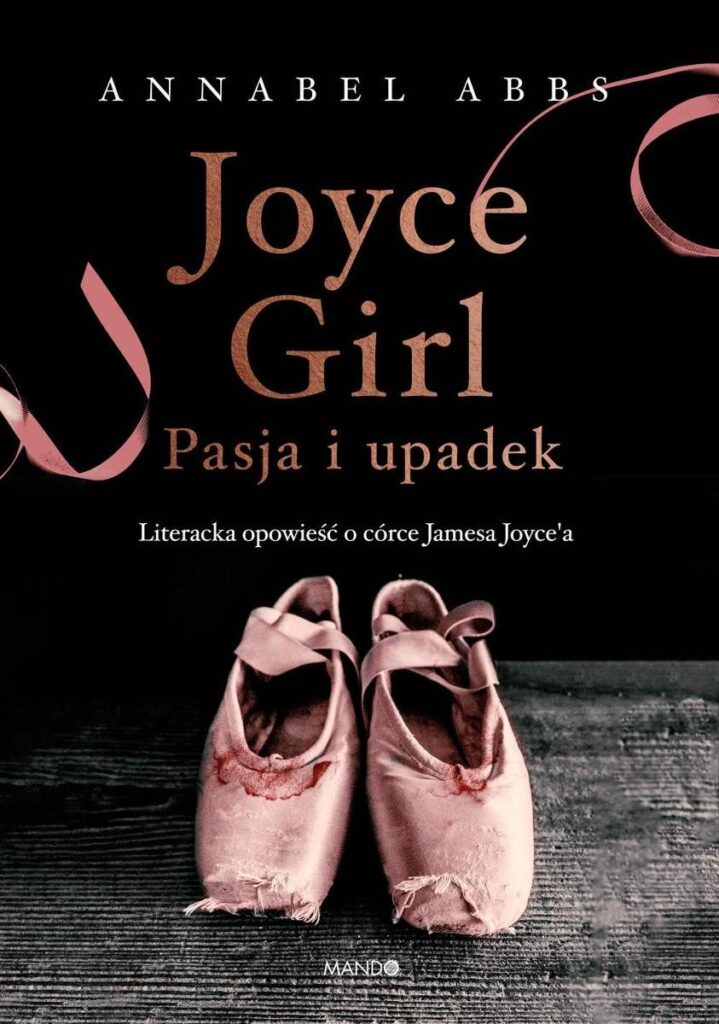 Set in the 1920s, The Joyce Girl is a gripping tale based on the life of the daughter of James Joyce and Nora Barnacle. The story is set between Zurich and Paris. It follows the life of the dancer as she sinks into a whirlwind of emotions dealing with the complications of being the inspiration for her father's work, pursuing the love of her life, i.e., dancing, giving in to a fatal attraction to her protégé, Samuel Beckett and simply struggling to fulfill her destiny at becoming an accomplished artist. 
This book closely examines the trials and triumphs of an artist and the eventual psychological deterioration to the point that noted Swiss psychiatrist Carl Jung takes her in as a patient. If you love historical fiction, this jazz-age novel based in Paris should be at the top of your TBR.
2. Paris Letters by Janice Macleod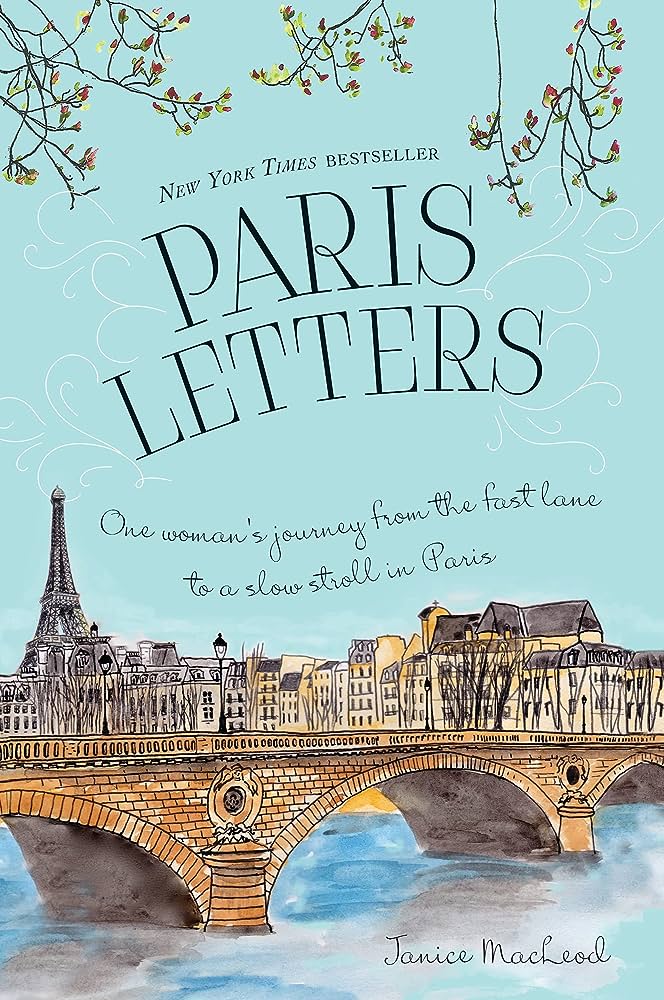 Recommended by a friend who stumbled upon this book while being at the cusp of a career change and taking it as 'The Sign' herself, this book instantly became one of my favorite reads as well. The story is of a woman with a career in marketing craving adventure and dreaming of quitting her monotonous albeit successful job as a copywriter. I know what you must be thinking. This is exactly how you feel, right? 
Candidly voiced, this memoir lays down how Janice changes her spending habits and minimizes her lifestyle to pursue her dreams. From selling unnecessary underwear to stuff that she doesn't really need to sell, even her car, she puts together enough money to travel to Europe for a couple of months. What transpires later is quite telling of the popular saying, "Fortune favors the bold." Cupid strikes in Paris when she stumbles upon Christophe (a hot butcher); one thing leads to another, and before you know it, she is working out a plan to stay in Paris. 
Peppered with humor and references to the dark side of Parisian life here and there, this is a rom-com adventure that tells you your dream life is truly realistically possible while showing you how.
Also Read: Life Lessons from 'Emily in Paris' Season 3
3. The Paris Wife by Paula Mclain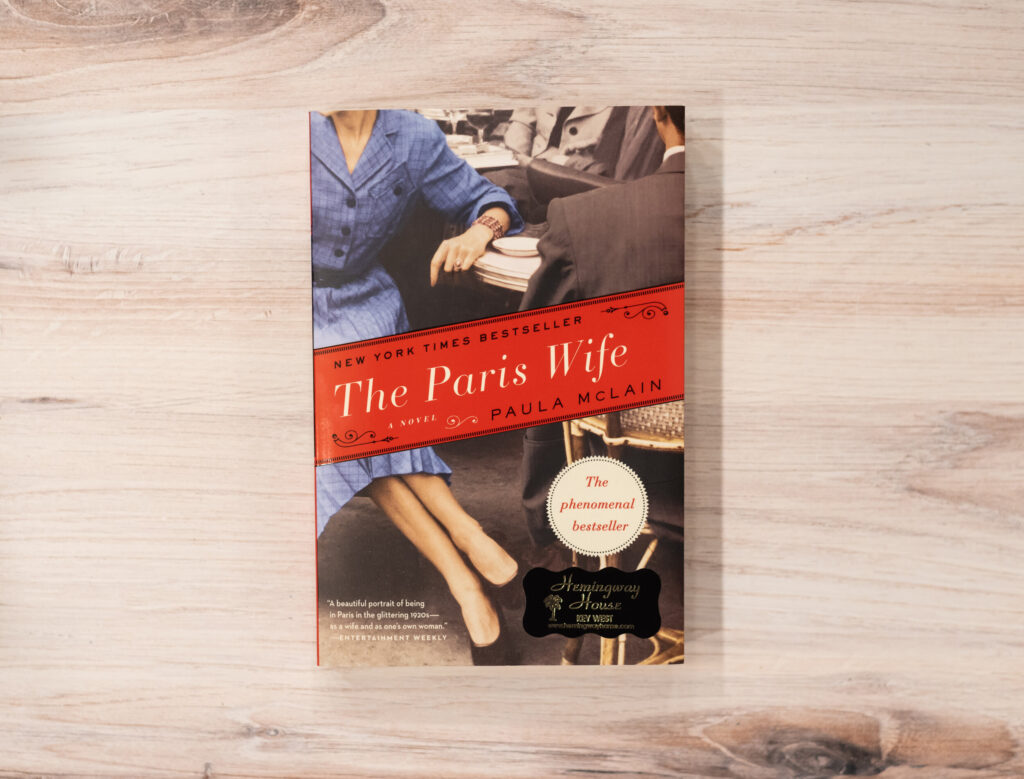 Oh! To be young and in love in Paris! Wouldn't that be great? This historical fiction, published in 2011, weaves exactly that story. It follows the relationship of Ernest Hemingway and his wife, Hadley Richardson.
Set in Paris during the roaring 20s, The Paris Wife follows the tumultuous relationship between the 20-year-old author and his eight-year older first wife. The atmosphere is 1920s Paris, with meetings in salons and the advent of modernism as we know it today. In such a setting, Hadley is the only outsider in a gang of well-known artists. Written from Hadley's POV, the flush of first love, moments of mistrust, and a menage-a-troís unfolding in Paris' beautiful backdrop make this a gripping read.
This fictional account explores the layered lives, actions, and choices of the golden couple before their fame and success while giving a sneak peek into the multi-faceted nightlife of Paris. Testimony to this fact is Hemingway's posthumously published memoir, where he writes, 
"We ate well and cheaply and drank well and cheaply and slept well and warm together and loved each other."
4. Giovanni's Room by James Baldwin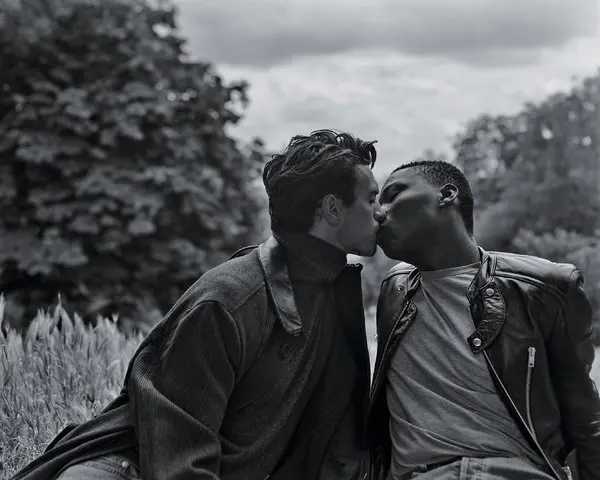 This literary gem of a book deals with concepts of masculinity and sexuality through the lens of an American protagonist living in Paris, much like Baldwin himself, who moved to Paris in 1948 at 24. 
Paris forms the symbol of a free country in his consciousness, a place where he goes to escape his step-father's stifling dream for him, the racist and homophobic atmosphere back at home, and a way to breathe new hope that all was not lost. The novel was rejected many times for not being "Black enough", albeit coming from a Black writer. The manuscript traveled from publisher to publisher until it finally got published in 1956. 
This book has all of Baldwin's trademarks – sensibility and deep understanding of the complicated human conscience, courage to challenge society's conceited rules, and a throughline that challenges the status quo. Giovanni's Room remains an important read even today for someone trying to understand the Parisian landscape of the time.
5. All the Light We Cannot See by Anthony Doerr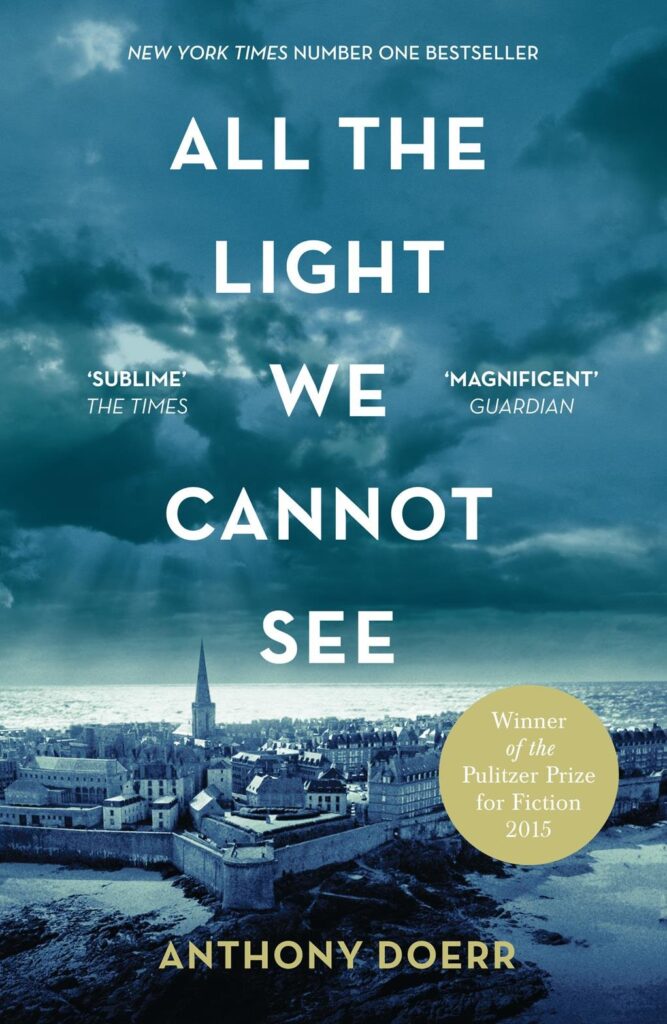 Set during World War II, it is the story of two teenagers – a blind girl in Nazi-occupied France and an orphaned German boy forced to serve in the Nazi army. With themes of tragedy, free will and moral relativism, All the Light We Cannot See is set between Paris, France, Belgium, Germany and Saint-Malo, France and offers a moving tale of the horrors of war and that of survival, friendship and fate. 
Themes of light, blindness and city replicas serve as metaphors at multiple layers, pointing toward changing perspectives and the consequences of being at different vantage points but also of how cities like Paris are living creatures— breathing, moving, changing all the time—a beast that no one can quite fully understand. But it also highlights how, for someone who has lived in one place for a long time, it can feel like a safe space just by finding their way around through replicas.
Is THIS the true feeling of home or a false sense of security? I guess, one can only find out the answer to this question if one reads the book.
6. In Search of Lost Time by Marcel Proust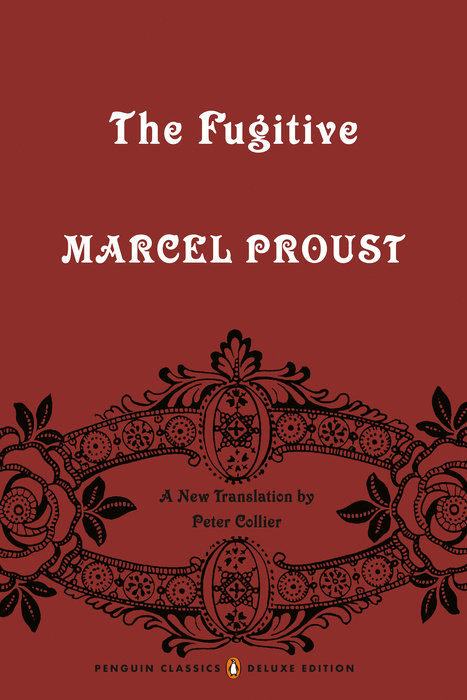 Dubbed as the longest novel ever written and even making its way to the Guinness Book of World Records, In Search of Lost Time by Marcel Proust sparks different reactions from different readers. It is not the easiest book to read, but if you want to experience shifting perceptions and the blurriness of time, this work is marvelous. One day, sparked from an involuntary memory while eating madeleines with his tea, In Search of Lost Time became an expansive literary work spanning seven volumes. 
Departing from a plot-driven narrative, it serves to archive the French high society of the time. It is introspective in tone and carries motifs of memory, homosexuality, and separation anxiety. This book also has a variety of symbolism, and it is considered by many as "one of the greatest literary works of the twentieth century", influencing the works of many accomplished writers who came after him.
Also Read: The History of the Bloomsday Celebration in Ireland: A Literary Odyssey
7. A Moveable Feast by Ernest Hemingway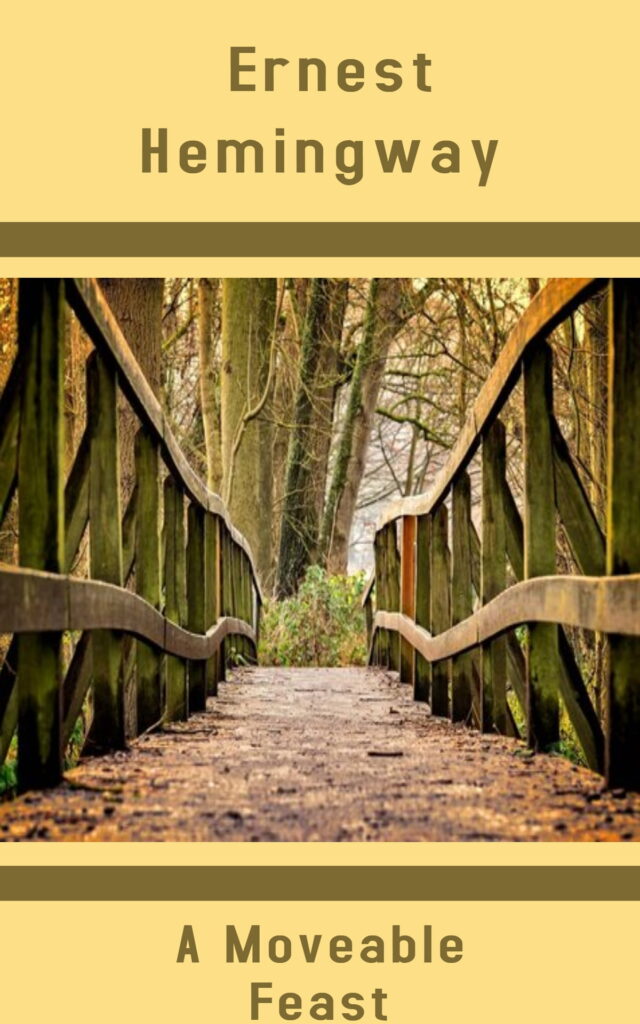 "Though I often looked for one, I finally had to admit that there could be no cure for Paris."
This is how the prologue for the book starts. It is a 1964 memoir of the author about his life and struggles as a journalist in Paris in the 1920s. He includes many personal accounts from his time spent there, featuring quite a few notable figures like the Fitzgeralds, Ezra Pound, James Joyce, and Gertrude Stein, to name just a few. There are references to specific hotels, bars, and cafes of the time, which you can still find today. 
Composed of vignettes of casual prose, A Moveable Feast is the last book he wrote that follows his life among Paris's artistic elite, often spilling the tea and sounding gossipy.
"In Paris, then, you could live very well on almost nothing and by skipping meals occasionally and never buying any new clothes, you could save and have luxuries."
It is snippets like these from the book that truly give you a sense of this famous city. Each and every place mentioned in the book is cataloged here, and if you are that pedantic traveler seeking out the lesser-known trails around a very commercial city, this book is a must-have in your backpack.

8. The Little Paris Bookshop by Nina George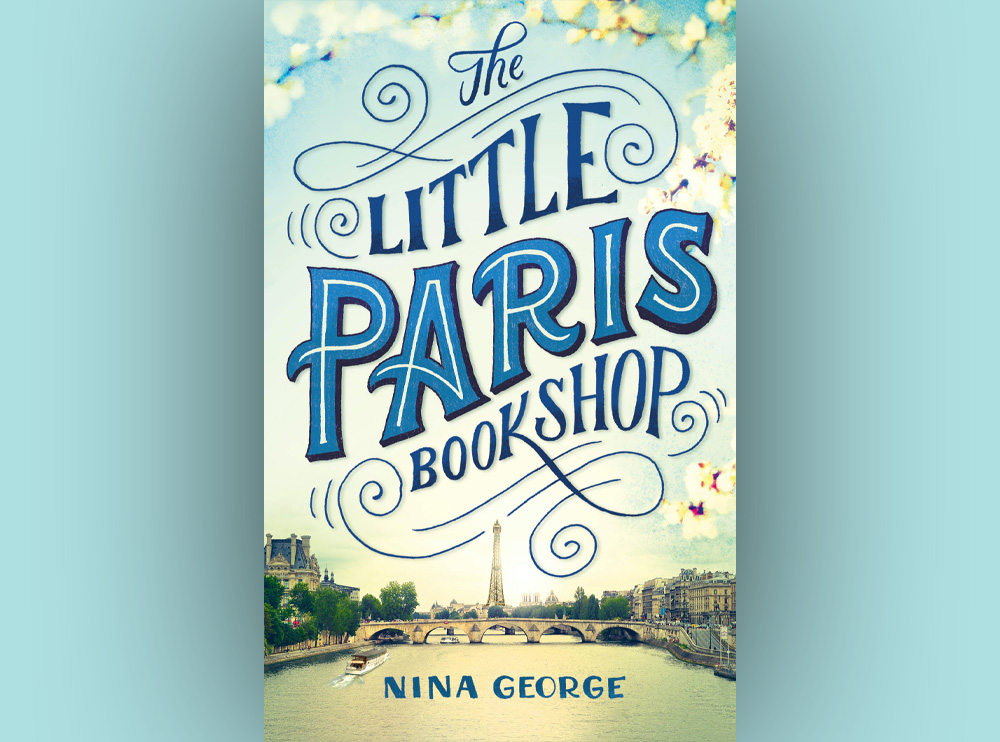 Imagine a book barge on the river Seine and a passionate French protagonist who prescribes books to his customers as if they were medicine to cure their heart ailments, no matter what it was. I must agree on this part! It is a unique book that, on the one hand, is about a man dealing with grief after the loss of his love, and, on the other hand, is trying to show through his work how important books can be towards healing. The Little Paris Bookshop is a romantic fiction that entertains its reader while navigating through themes of love, grief, and healing and contemplating the importance of reading amongst all of that.
This book is all things French with eccentric landladies, cats, book recommendations, and a colorful clientele from a chiropodist to a hipster novelist, all serving to reveal Paris's vibrant and sometimes bizarre social scene.
9. The Years by Annie Ernaux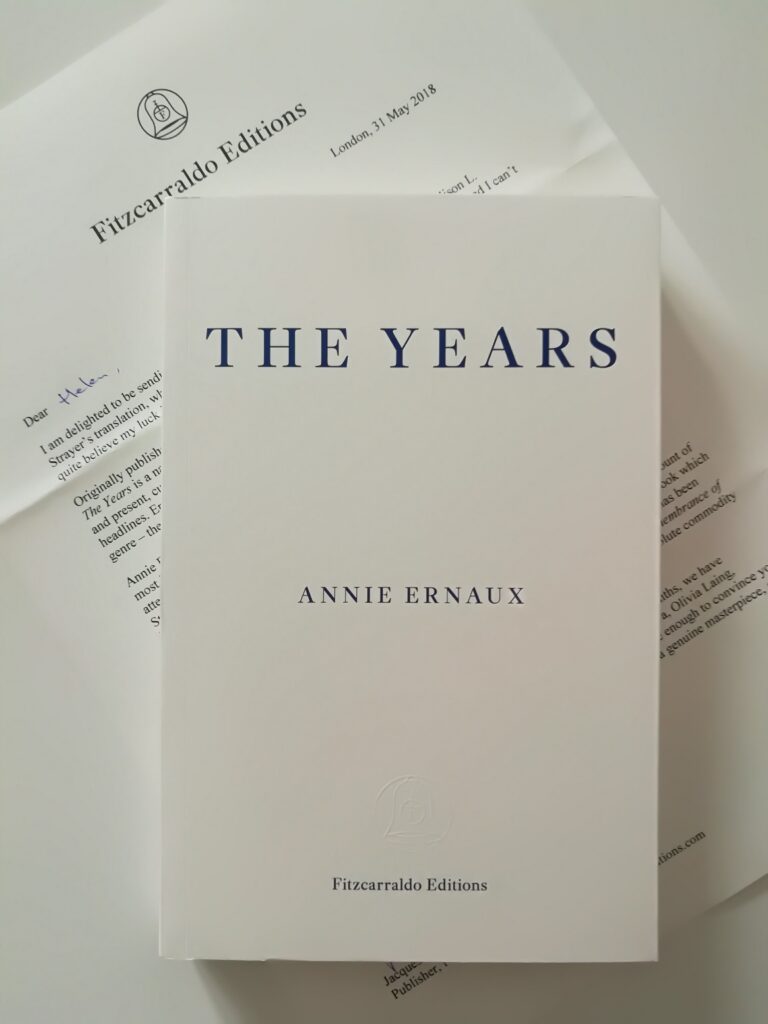 Originally written in French and published in 2008, The Years is considered Ernaux's magnum opus. This memoir starts in 1940, when the author was born, during World War II, and stretches till 2006, recounting her working-class upbringing in Normandy, her teaching years in a Parisian suburb, her marriage, and the birth of her sons followed by divorce. The narrative is slippery and will remind you of Marguerite Duras' style. 
She writes in the third person, and her personal narrative runs alongside a collective recollection of the external world at large – this is where Ernaux's mastery lies. She debunks the popular notions of critics who often think that autobiographies by women are about the domestic household and the interiority of the feminine self. She goes on to weave her life with a more universal archive of the external world, making the overall outcome richer than one can imagine.
In The Years, one can see the popular culture of the time in Paris transforming ever so subtly in the backdrop while the author's life marches on. If you want to know why Paris is the way it is today, this book is for you! In recollecting it this way, Ernaux proves that personal histories – no matter how small and insignificant – matter.

10. The Perfumist of Paris by Alka Joshi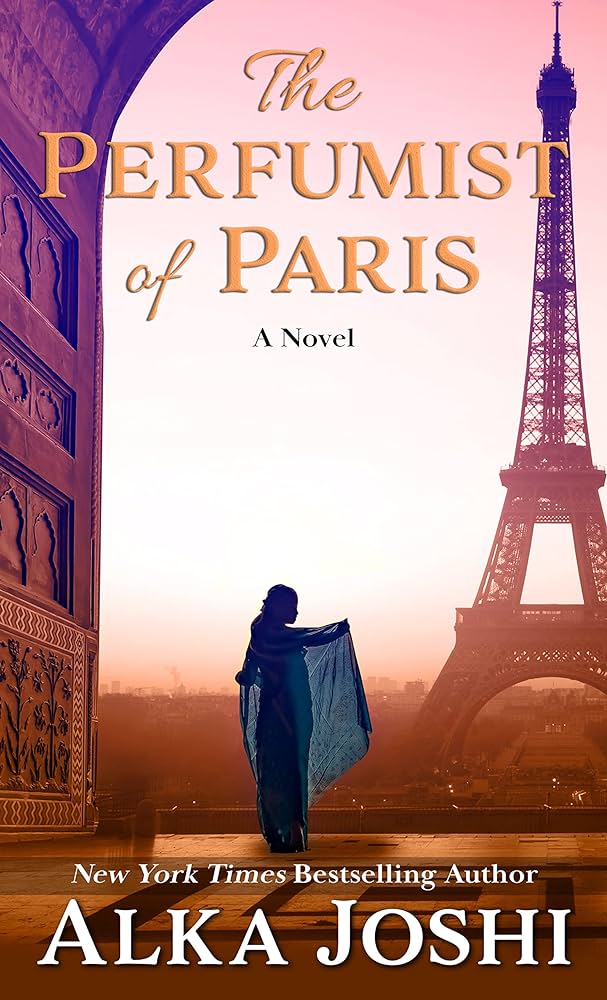 Set between Paris and India, the story revolves around Radha, who works at a perfume house in Paris and is married to Pierre, who thinks she should quit her job to focus on the family. While she dreams of breaking free from these expectations and her job to become her own boss, other events are at play, sending her to India and on a journey of self-discovery.
This is the final installment of the New York Times bestselling Jaipur Trilogy. The first book in this series was also picked for Reese's book club. In The Perfumist of Paris, Joshi brings to life the sights and sounds of 1970s Paris, along with the exotic colors of Agra with its courtesans and tropical smells.