10 Self-Help Books from 2022 that Everyone Should Read: In a world where the pressures of modern life seem to be ever-increasing, it's no wonder that many people turn to self-help books for guidance, answers, and inspiration. From books on productivity and time management to those focused on relationships and personal growth, the self-help industry offers a wide variety of resources to help individuals navigate the challenges they face in their daily lives. Self-help books can serve as valuable tools to help us navigate the challenges of life and improve our well-being. By offering practical advice, insights, and inspiration, these books can empower us to take control of our lives and become the best versions of ourselves.
Whether you're looking to boost your confidence, overcome anxiety, or cultivate a positive mindset, there's a book out there that can help you. With so many self-help books available, however, it can be challenging to know where to start. In this article, we'll take a look at 10 self-help books from 2022 that everyone should read. Whether you're looking to improve your relationships, increase your productivity, or cultivate greater happiness and fulfillment in your life. These books offer valuable insights and actionable advice to help you get there.
10. Bittersweet: How Sorrow and Longing Make Us Whole. by Susan Cain 
Pages: 352
Publisher: Viking
This book examines the melancholic disposition, which the author defines as a tendency to enter states of longing, poignancy, and sorrow, along with an awareness of time passing and joy at the beauty of the world. Cain argues that bittersweetness is not just a fleeting feeling, but a way of being that is deeply rooted in our artistic and spiritual traditions. By acknowledging our own sorrows and longings, we can connect with others and transform pain into creativity, transcendence, and connection. 
According to Cain, adopting a bittersweet state of mind can quietly guide us in transcending our personal and collective pain. She argues that if we ignore our sorrows and longings, we may unknowingly inflict them on others through abuse, domination, or neglect. Instead, recognizing that all humans experience loss and suffering can bring us closer together and help us channel our pain into creative expression, transcendence, and deeper connections with one another.

9. The Power of Regret: How Looking Backward Moves Us Forward by Daniel Pink
Pages: 258 
Publisher: Canongate Books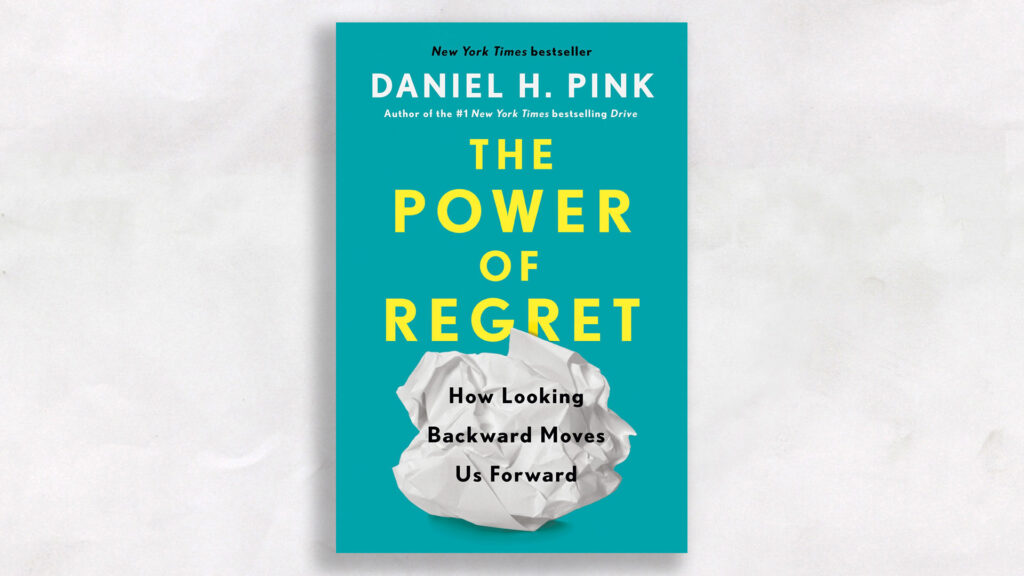 In this book, Author Daniel Pink challenges the notion that regret is a negative emotion. While the concept of having "no regrets" is often celebrated in our culture, Pink argues that regret is an indispensable emotion that can lead to better decision-making, improved performance at our workplace or school, and a more meaningful life overall. Drawing on research from social psychology, neuroscience, and biology. He uses his own World Regret Survey, which collected regrets from over 15,000 people in 105 countries, to identify the four core regrets that each of us experiences. These regrets provide valuable insights into how we can lead more fulfilling lives. 
Pink presents a fresh perspective on regret that is easy to understand and implement in everyday life. Through real-life stories and practical advice, The Power of Regret shows how we can harness regret as a positive force to live more enriched and purposeful lives. With his accessible writing style, Pink shares poignant stories demonstrating how embracing regret can not only make us better but more human.
8. Happier Hour: How to Beat Distraction, Expand Your Time, and Focus on What Matters Most by Cassie Holmes 
Pages: 320
Publisher: Gallery Books
How often have we heard or said, "but I don't have the time?" Time poverty is a prevalent problem with serious effects on our health, kindness, confidence, and happiness. Almost half of America reports feeling rushed and lacking time. In her book, author and Professor Cassie Holmes argues that certain activities can help counteract time poverty, including exercising, practising acts of kindness, and experiencing awe. Based on her wildly popular MBA class at UCLA, she demonstrates how to immediately improve our lives by changing how we perceive and invest our time. 
Holmes's book is further enriched by an upbeat, energetic narrative grounded in practical and evidence-based advice for us, making this an easy book to recommend for most. 
7. Why Has Nobody Told Me This Before? By Julie Smith 
Pages: 368
Publisher: Michael Joseph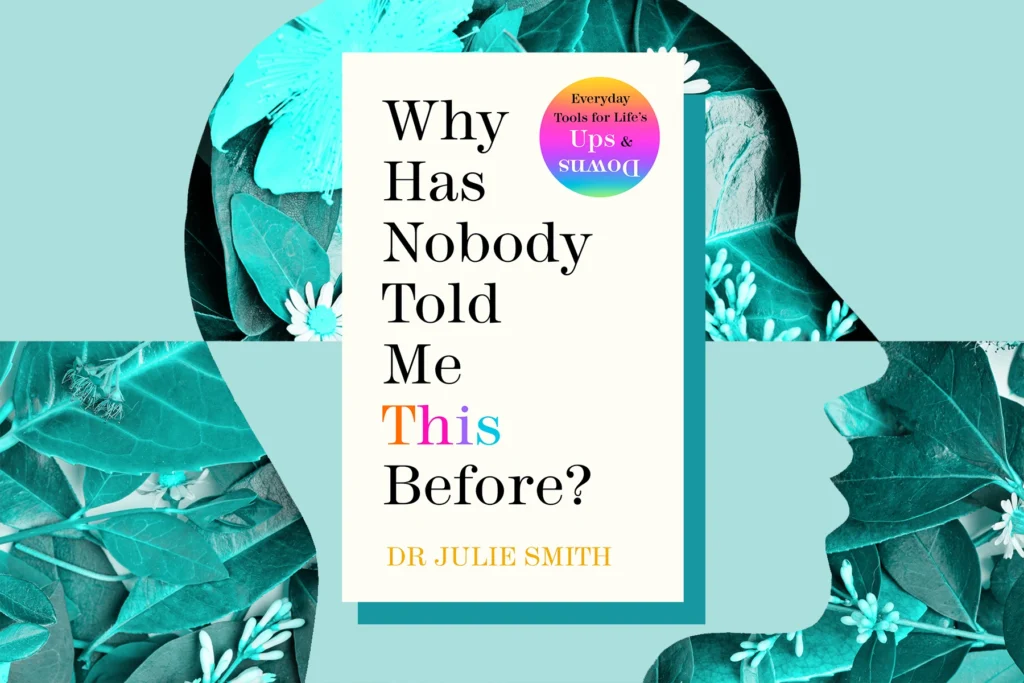 This book offers a safe space for us to gain clarity on their emotional experiences and provides straightforward solutions to address them. With different sections on topics, including mood, motivation, emotional pain, grief, self-doubt, fear, and stress, Dr. Smith encourages us to use the book as a toolkit – to select the relevant section and apply the ideas mentioned. Thus, the book acts as a valuable resource for enhancing self-awareness, building resilience, and developing healthy ways to cope with emotions. 
The author's approach is grounded in realism, avoiding excessive optimism. She goes as far as to criticize commonplace advice found in everyday life and social media, recognizing that it can be more detrimental than beneficial. Lastly, everything in the book is presented in a very relatable and approachable way, quite similar to the immensely popular TikTok videos put out by the author. 
6. Good Inside: A Guide to Becoming the Parent You Want to Be by Becky Kennedy
Pages: 336
Publisher: Harper Wave
This book by clinical psychologist Becky Kennedy provides problem-solving strategies for frustrated parents who want to be more effective and empowered. It encourages understanding a child's behaviour rather than shaping it through punishment and compliance. The book promotes connecting with children, unpacking their internal world, and identifying their triggers for growth. Good Inside is not only a practical guide to raising emotionally healthy kids but a supportive resource for overwhelmed parents. It offers compassion and less stress, making it an ideal read for any parent struggling under the weight of caregiving.
Non – judgemental and easily digestible, the principles and ideas outlined in the book can be applied to challenging interactions and relationships beyond parenting, making it a valuable resource for everyone, regardless of whether or not they have children.

---
---
5. Us: Getting Past You and Me to Build a More Loving Relationship By Terrence Real 
Pages: 352
Publisher: Cornerstone Press
Renowned family therapist, bestselling author, and marriage counsellor Terrence Real challenges the common belief that individuals must learn to love themselves before loving someone else. Instead, in his groundbreaking book, Real proposes that working together is the key to saving relationships. He argues that most of us developed survival techniques in our families that are no longer helpful, and focusing on oneself will only worsen the problem. Drawing on psychology, history, and real-life examples, Real offers science-backed relational skills that have saved marriages on the brink.
By shifting from an individualistic mindset to one of interdependence, we can learn to speak up with love and build authentic, collaborative relationships. Written in a conversational tone, he provides relationship advice that is inclusive and respectful of all genders and orientations. The book is full of examples from clients he has worked with in his practice. 
4. From Strength to Strength: Finding Success, Happiness, and Deep Purpose in the Second Half of Life by Arthur C. Brooks 
Pages: 272
Publisher: Portfolio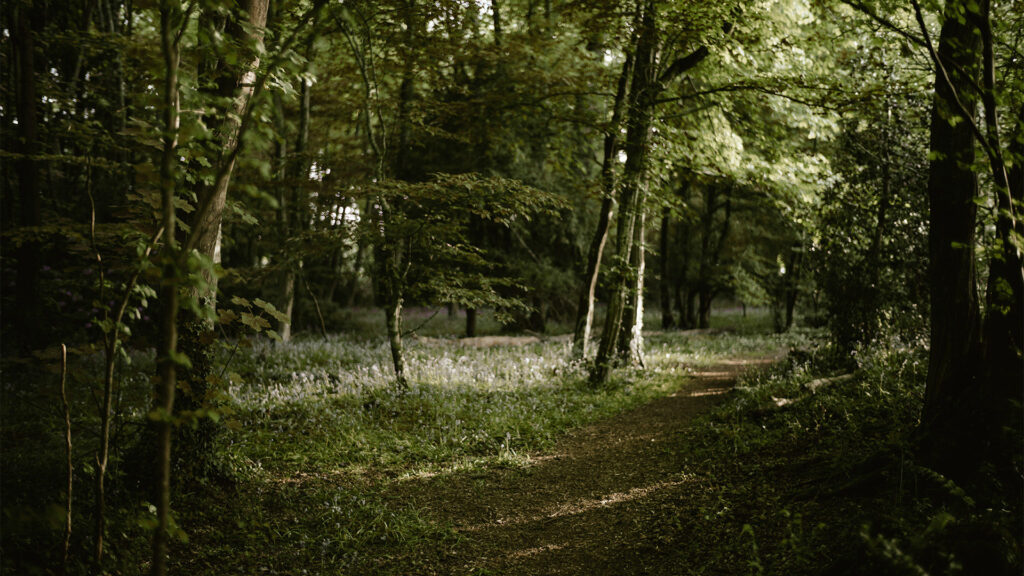 Author and Harvard professor Arthur C. Brooks challenges workaholics and overachievers to embrace the inevitability of professional decline and presents a new path for the second half of their lives in this thought-provoking book. By shedding old habits and creating new life practices, we can learn to overcome the hard truth that most people peak in their careers much earlier than they imagined. 
With an encouraging tone and practical strategies, Brooks' book makes it easier to reassess the level of ambition and pursuit of success regardless of age. He incorporates a wide range of disciplines, including social science, philosophy, biography, theology, and eastern wisdom and conducts numerous interviews with ordinary, everyday people.
3. How Minds Change: The Surprising Science of Belief, Opinion, and Persuasion by David McRaney
Pages: 352
Publisher: Portfolio
In "How Minds Change," author and renowned thinker David McRaney delves into the science and personal experience of transformation, asking if social change can only occur when a generation dies. With opinion polarisation being a significant issue in today's society, McRaney's well-researched book on how opinions can be swayed is especially relevant. By examining the psychology behind past social change, revolutions, and innovations, he shows how people can change their beliefs and values and how they can be persuaded to do so. 
With his characteristic blend of humour, empathy, and scientific inquiry, McRaney takes us on an enlightening expedition through the worlds of political activists, conspiracy theorists, and cult followers, among others, urging us to re-examine our convictions and motives.
2. Do Hard Things: Why We Get Resilience Wrong and the Surprising Science of Real Toughness by Steve Magness
Pages: 320
Publisher: HarperOne
In this book, Steve Magness, a performance scientist and coach to Olympic athletes, challenges the old model of toughness based on fear and false bravado. Instead, it offers a new model grounded in science and psychology. Magness teaches us how to work with our bodies and use discomfort, attention, and thoughtful action as indications of inner strength. With this approach, Magness encourages us to cultivate resilience and achieve greatness without sacrificing our mental and physical health. 
Although relatively light on scientific evidence, the book is approachable and engaging, with a conversational writing style and heavy reliance on anecdotes. Magness offers lessons that apply to endurance athletes and anyone looking to develop resilience, overcome adversity, or recover from failure.
1. Stolen Focus: Why You Can't Pay Attention- and How to Think Deeply Again by Johann Hari
Pages: 336
Publisher: Bloomsbury Publishing PLC.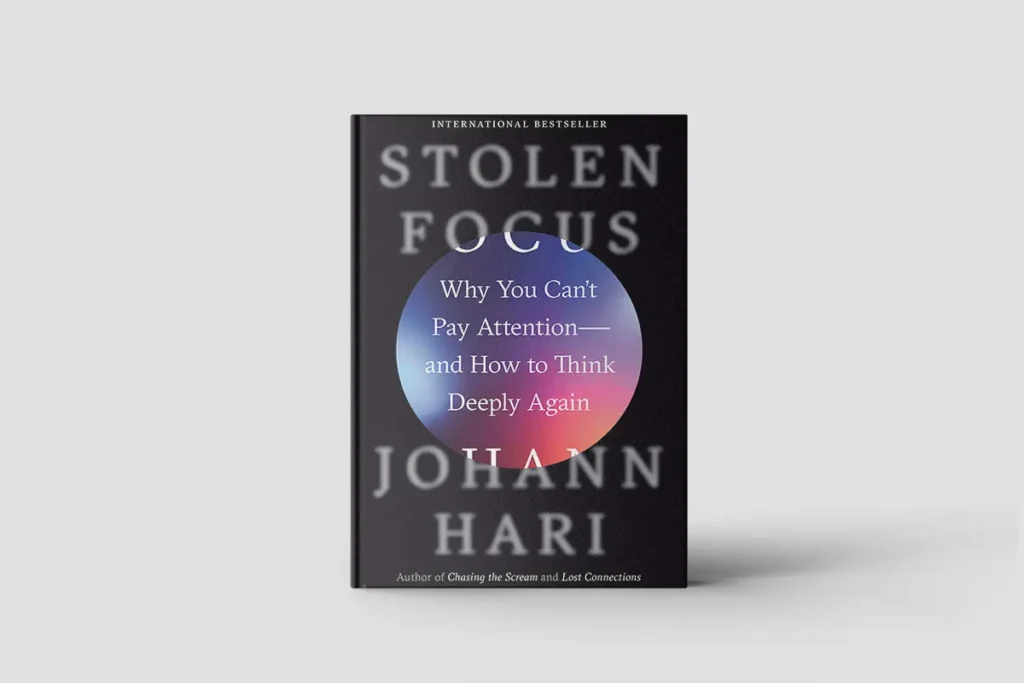 In his book, author and speaker Johann Hari challenge the prevailing idea that our attention spans are diminishing due to digital addictions to our phones, laptops, and other devices. Instead, he suggests that we recognize and address the external factors impacting our attention in negative ways. Hari identifies 12 deep causes of this crisis, from the decline of mind-wandering to increasing pollution. He embarked on a global journey to interview leading experts on human attention and discovered that our understanding of this crisis is flawed. However, he also learned that we can reclaim our focus as individuals and as a society by fighting for it.
While the book may sound complex, don't let it discourage you, as it offers a wealth of knowledge presented in an engaging and accessible style. The well-researched data is interspersed with personal anecdotes and stories, making it a captivating read.