5 Feel-Good Books to Read Like Heartstopper: Alice Oseman's Heartstopper series is one of the most delectable desserts in the form of a graphic novel. It is in equal portions funny and charming and, like a good brownie, radiates a soft, warm glow when you finish reading each volume. It is the story of Charlie and Nick, the former being an openly gay and academically bright student in Year 10 while the latter being a rugby player in Year 11. However, they end up seating together at the beginning of a new term year, and awkward moments of conversation somersault into fresh feelings of love and bonding between the two. How does their relationship progress? Well, Oseman's fifth and last installment of the Heartstopper series will be out this February 2nd. Now is the time to catch up on the rest of the volume! Bonus: There's a comedy-drama series by the same name that came out last year, Heartstopper, directed by Euros Lyn. This TV show has eight binge-worthy episodes that will win you over just as easily as the Heartstopper did.
If you are already done catching up with Oseman's volumes and are eagerly awaiting the final installment, here are five suggestions for books like Heartstopper to engage you in reading from our end. These quick-read books mostly belong to the YA romance genre, featuring coy moments of love between teens and some sporting activities on the side. Most importantly, all these books scream queer pride, engage in conversations about coming out, deal with the repercussions of coming out in a homophobic environment and an unfair amount of straight-washing in sports and media, and are full of characters representing the queer spectrum intersectionally.
Happy Reading, y'all! 
Aristotle and Dante Discover the Secrets of the Universe by Benjamin Alire Saenz

Genre: Young Adult, Romance Queer, Fiction
Pages: 359
Publisher:

Simon & Schuster Books for Young Readers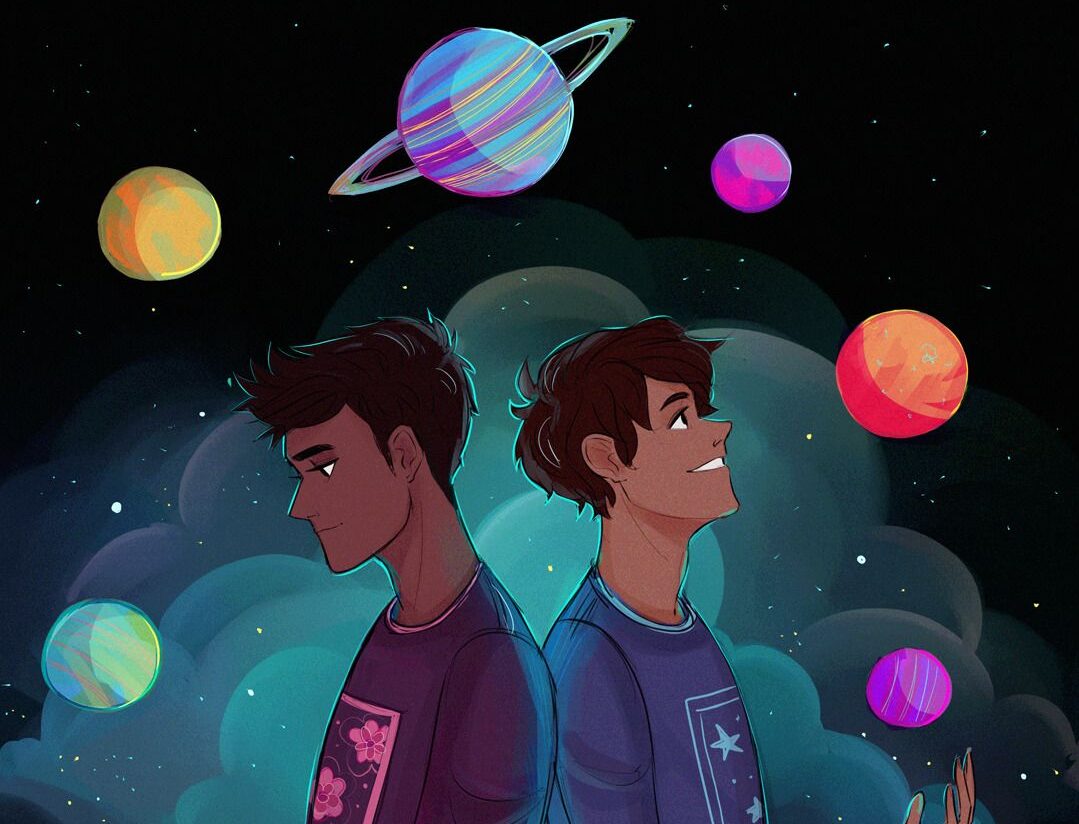 In a coming-of-age queer romance that is tender and all things young adult, two Mexican-American teenagers, Aristotle (Ari) Mendoza and Dante Quintana meet at a pool when they are both 15 years old. They are the absolute opposites of each other in their skills, likings and the way they perceive life – making it a great read immediately after you have finished reading Heartstopper. They end up bonding over how their names relate to classical Western literature. Over the next year, their lives and sexualities intertwine, throwing them into challenging situations. The book brings out the anxiety of being queer, masculine gender roles in the family and society, and the intellectual connection between two human beings. It is so honest and pure in how it delves into Ari and Dante's stories that it makes for a perfect read after you have binged on The Heartstopper volumes.
Famous for writing children's books, poetry and novels, Benjamin Alire Sáenz came out as gay after 15 years of marriage. He has earned a Bachelor's in Humanities and Philosophy and a Master's in Creative Writing. He became the first Latino to win the Faulkner Book Award for Fiction for his popular novel, Everything Begins and Ends at the Kentucky Club. He also received the Inaugural Hummingbird Award in Literary Arts.
The Passing Playbook by Issac Fitzsimons
Genre: Young Adult, Romance, Queer, Fiction
Pages: 304
Publisher:

Dial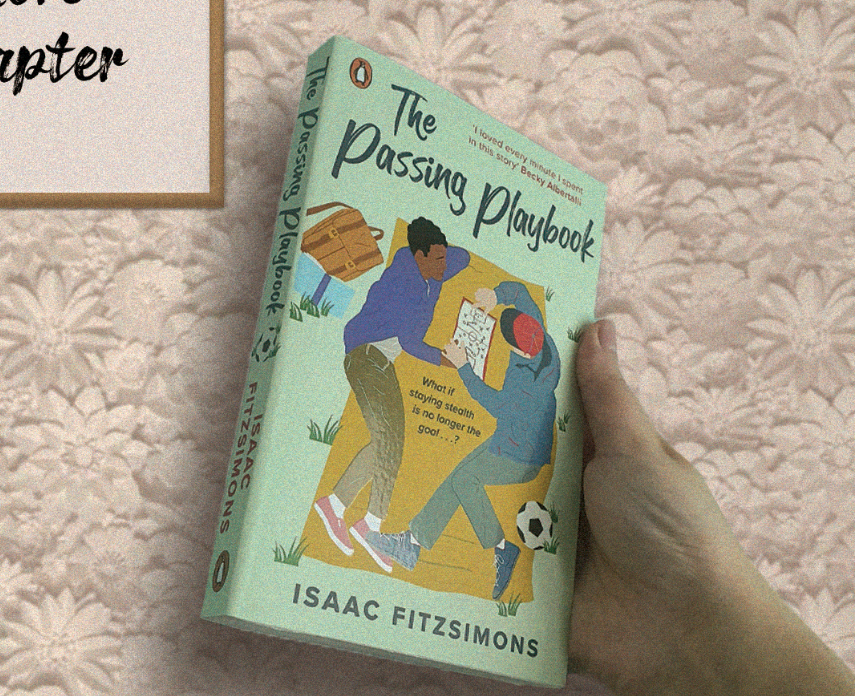 This book is about courage and hope and makes for a fantastic binge read after you have finished reading Heartstopper. Spenser Harris, our protagonist, is a trans teen. After his transition, he suffers from bullying at his old school and is re-admitted to a liberal private school in Oakley. This school gives him all the space to grow academically, accept his sexual identity, explore his feelings for his religious and homophobic (?) teammate, Justice, and play soccer. However, his queerness lands him in tough situations he must fight his way through. The sports team dynamics in this book make for an element of fun and support, which is difficult to comprehend without reading it since the book may sound like it is into knee-deep trans-activism. From dysfunctional family dynamics to queer representation, this book is rightly paced and brimming with love.
Issac Fitzsimons debuted in the literary scene with this novel, receiving several accolades, including the Kirkus Best Young Adult Book of 2021, a Summer/Fall 2021 Indies Introduce title, and a 2022 Lambda Literary Award Finalist. The book was also named the Junior Library Guild Gold Standard selection. Fitzsimons has previously dabbled with comedy sketches and songs on the banjo and dreams of traveling across Europe in a sleeper train to witness the home game of every top-tier soccer team.
Running With Lions by Julian Winters
Genre: Young Adults, Sports, Queer Romance, Fiction
Pages: 307
Publisher: Duet Books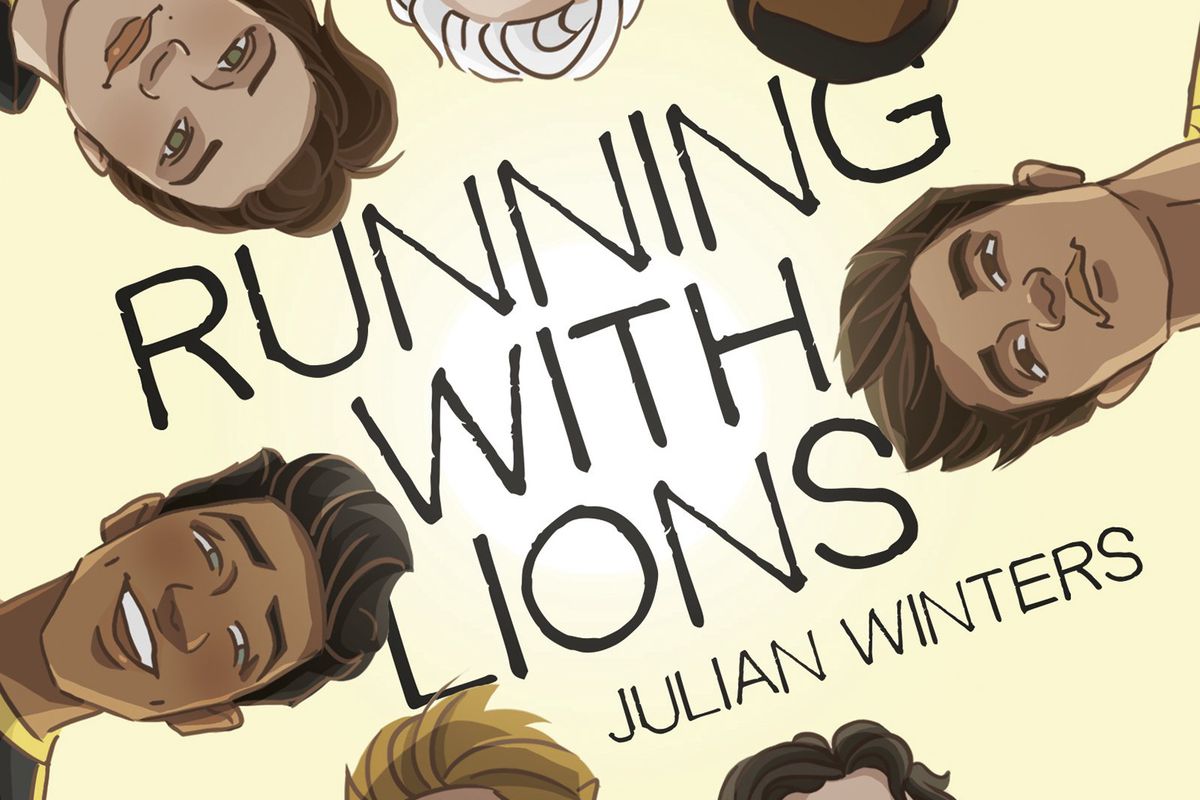 This book brings together multiple ethnicities and a plethora of sexual identities to the table. Sebastian Hughes, the star goalkeeper of the Bloomington High School Lions, has the best soccer team and coach he could have asked for. However, Emir Shah, an old childhood friend, turns up at the camp and threatens the harmony of the team with his hate for Sebastian. Now, Sebastian must make amends with Emir while knowing perfectly well that his fatal attraction for Emir can lead to deeper feelings in the heart. It is a perfect summer treat that you can sit down and finish reading at a go. Besides, the soccer camp becomes a queer space, safe for all sexual identities to come together and practice their art – sports – quite unlike the way hypermasculinity is traditionally linked to sports. 
Julian Winters is fond of volleyball, soccer, and reading. He has written some of the most acclaimed and award-winning YA books in recent years, including How to Be Remy Cameron and The Summer of Everything, which were the Junior Library Guild Selections. Winters is a self-proclaimed comic book geek and resides outside of Atlanta currently.
---
---
On a Sunbeam by Tillie Walden
Genre: Graphic Novel, Queer, Science Fiction
Pages: 533
Publisher:

First Second
A graphic novel that was earlier a science fiction webcomic, Walden sets her story in outer space. It goes about in a non-linear fashion about humanity's new colonization of space. This densely packed volume is a queer coming-of-age story with a special focus on the difficulties of living in a society that doesn't accept you for who you are. It is Mia's story – both present and past – who is fresh out of high school and is employed on a spaceship to help restore buildings scheduled for repair. Mia wants to reconnect with Grace, her teenage lover and friend, who belongs to The Staircase. There are several queer characters on board this spaceship and along Mia's journey in the vast space. This comic book is sensitive to YA feelings and newly-developed identities, representing everyone fairly (except men) and immersing us in a tale of love, wonder and kindness. 
Teaching at the Center for Cartoon Studies, Tillie Walden has 5 published graphic novels and one webcomic. Her works are greatly influenced by the manga and Studio Ghibli, which Walden read growing up, and feature a lot of line work rather than shapes or colours. Her debut graphic novel, The End of Summer, won the Ignatz Award for outstanding artist (2016). 

Going Off Script by Jen Wilde
Genre: Contemporary, Romance, Queer, Fiction
Pages: 304
Publisher:

Swoon Reads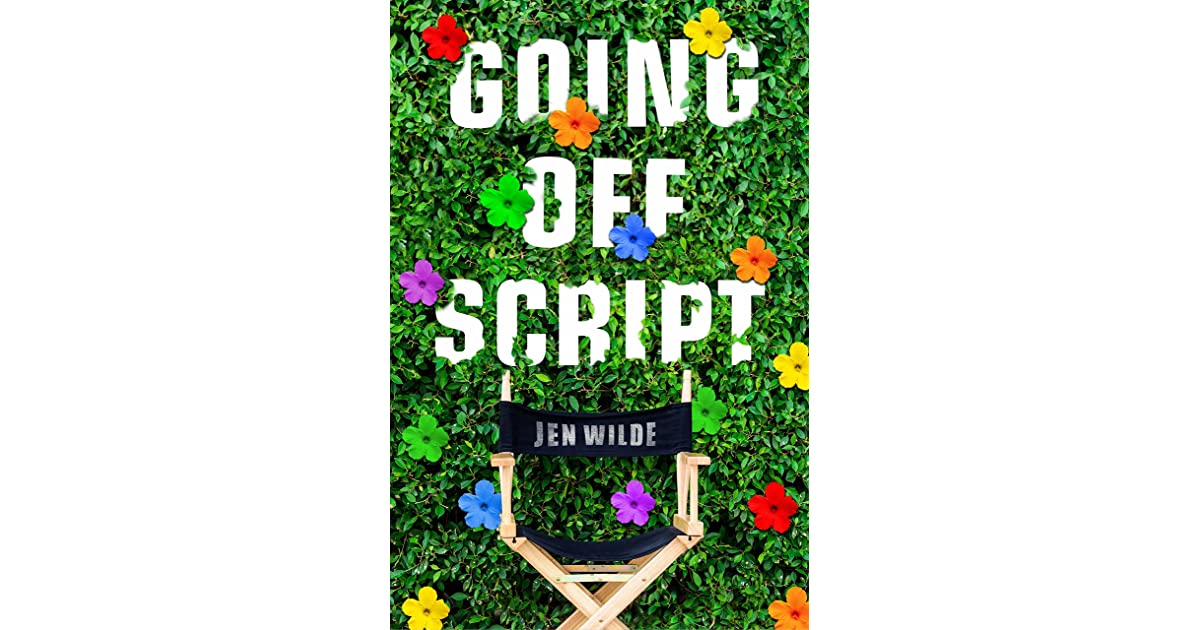 The most unconventional suggestion in this list, Wilde's novel, takes you on a rollercoaster ride around straight-washing practices in pop culture. This book follows Bex Phillips, a seventeen-year-old lesbian teen who has secured an internship in the writers' room of her favorite TV show in Los Angeles. She navigates her romantic attraction toward Shrupty Padwal and the complex politics that surround the entertainment industry. After all, it is only in 2022 that Universal Pictures produced an LGBTQ movie with a principally queer cast, Bros. This quick read rebels against homophobia and cis-whiteness, makes you tear up a little with the coming-out angle, talks about socio-economic classes and mental health, and also features a wholesome sibling relationship.
Jen Wilde is a queer, autistic author. Their books, including Queens of Geek and The Brightsiders, have received accolades across a vast range of the reading audience. Their first published book was also shortlisted for the Rainbow Book List (2018), and her new novel will be a sapphic romance and is scheduled to release in May 2023.