Check out the 10 new book releases in November that our team vouches for to be added to your year-end book haul!
The penultimate month of the year already! November always feels like a month stuck in time. Yet, across most parts of the world, this is when the weather transitions, the temperature starts to drop, and you begin waking up to chilly, misty mornings. These 10 new books, releasing in November 2023, are perfect for the late-autumn mood. Mostly cozy mysteries or heartwarming romances, these books are bound to keep you up late at night as the silence of winter nights descends upon the world.
Genre: Romance, Young Adult, New Adult Fiction
Pages: 368
Publisher: G.P. Putnam's Sons Books for Young Readers (Nov 7, 2023)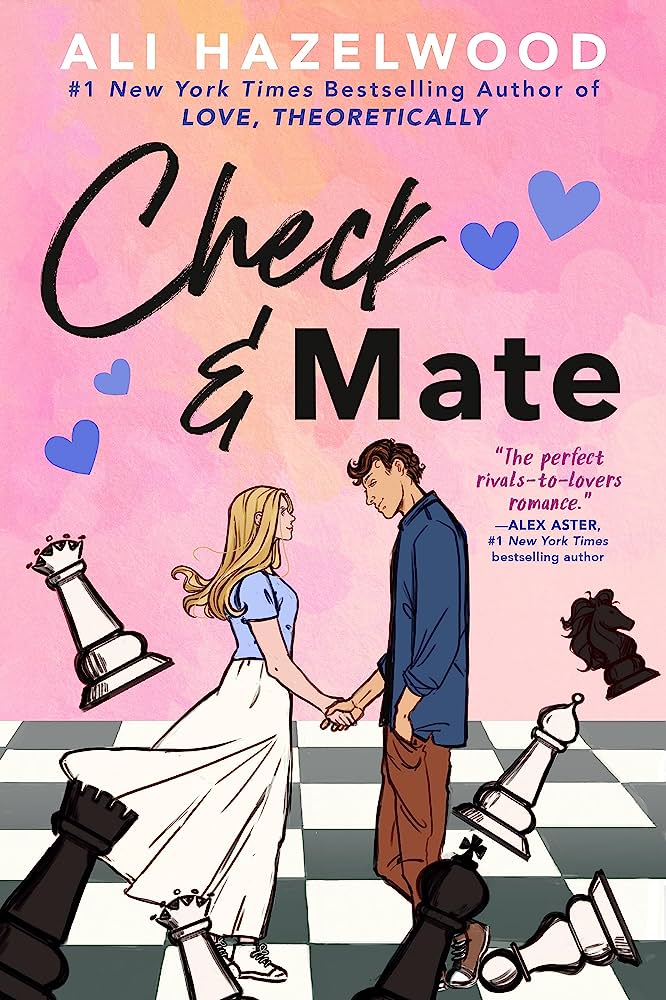 In this new YA novel, Mallory Greenleaf has abandoned chess, her every move shadowed by the haunting consequences it once wrought upon her family. For four long years, she's devoted her energy to her mother, her sisters, and a humdrum job that keeps the lights on. Her resignation to the game's allure suddenly changes when she reluctantly agrees to participate in a charity tournament. In a surprising twist of fate, she triumphs over the renowned "Kingkiller" Nolan Sawyer, the current world champion and the notorious bad boy of chess.
Nolan's unexpected loss to an unknown player leaves everyone in shock, but even more puzzling is his desire for a rematch. What strategic gambit is Nolan pursuing? The sensible move would be to walk away, resign, and declare the game over. But Mallory's victory opens doors to much-needed cash prizes, and against her better judgment, she finds herself irresistibly drawn to this enigmatic strategist. Hazelwood's Check & Mate will find Mallory and Nolan entangled in a maddeningly infuriating game of chess that life actually is.
Genre: Historical Fiction, Young Adult, Romance
Pages: 416
Publisher: Wednesday Books (Nov 14, 2023)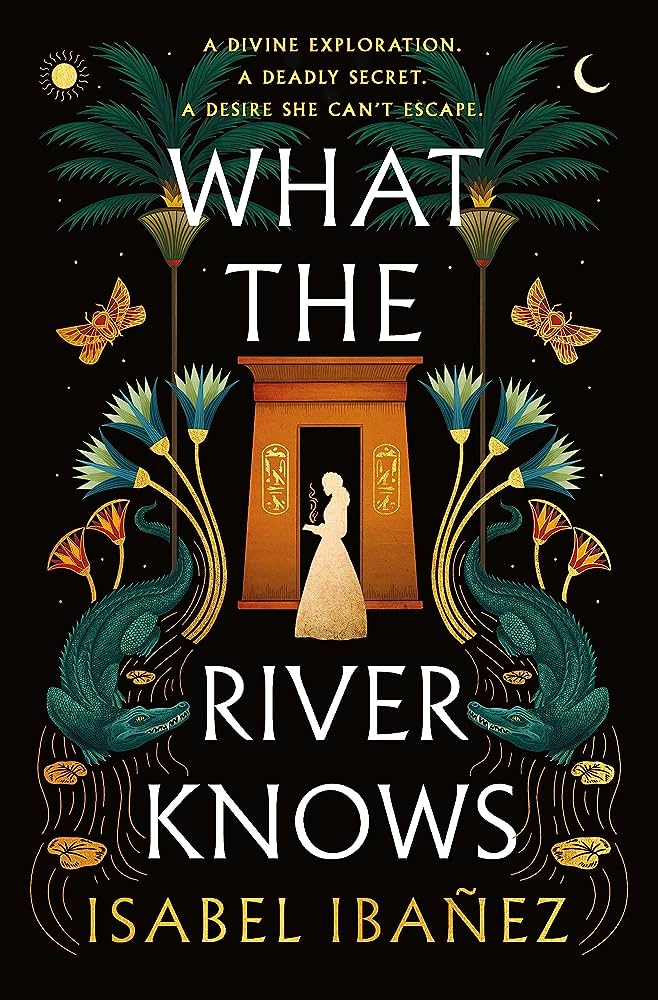 Set in 19th-century Buenos Aires, Bolivian-Argentinian Inez Olivera dwells amidst the opulence of high society. Inez possesses everything a young lady could desire, save for the one thing she longs for the most: her globe-trotting parents, the news of whose tragic demise leaves Inez with a vast fortune and an enigmatic guardian—an archaeologist with ties to an Egyptian brother-in-law. Driven by a hunger for answers, Inez embarks on a journey to Cairo, armed with her sketch pads and an ancient golden ring entrusted to her by her late father. However, upon her arrival, the age-old magic bound to the ring propels her down a path that reveals a truth far more complex than her guardian had let on.
In her quest for answers, Inez finds herself constantly at odds with her guardian's maddeningly handsome assistant. She must rely on the ancient forces at play to unearth the secrets behind her parents' disappearance, lest she becomes a pawn in a larger, deadly game. In What the River Knows, trust Isabel Ibañez to take you on an adventurous quest that blends the essence of "The Mummy" with the allure of "Death on the Nile."
Genre: Cozy Mystery, Contemporary Fiction, Thriller
Pages: 304
Publisher: Ballantine Books (Nov 28, 2023)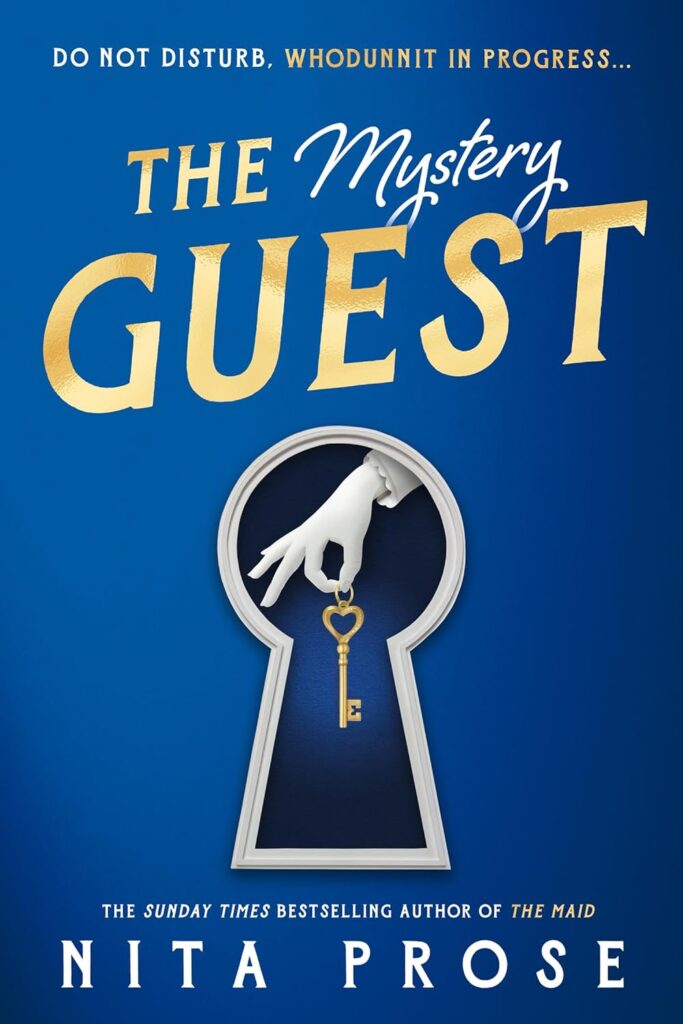 In this riveting standalone novel, penned by the #1 New York Times bestselling author of The Maid, Molly Gray finds herself at the center of a chilling mystery that threatens the Regency Grand Hotel's pristine reputation. There, she is the Head Maid, a position she holds with unwavering grace, meticulous cleaning skills and impeccable manners. Unfortunately, J.D. Grimthorpe, a renowned mystery author of global acclaim, meets a most untimely demise on the hotel's tea room floor, sending Detective Stark out on a murderous trail to unravel the sinister reality beneath the surface.
As suspicions increase and the question of who murdered J.D. Grimthorpe looms large, the cast of potential culprits grows. Could it be Lily, the novice Maid-in-Training, with her enigmatic demeanor? Or perhaps Serena, the author's secretary, harbors dark secrets of her own. Even Mr. Preston, the beloved doorman of the hotel, is not immune to suspicion.  With the entire hotel under scrutiny, Molly embarks on a race against time to solve the enigma. If this is starting to sound like Only Murders in the Building, we won't be astonished to find The Mystery Guest on your November booklist already!
Also Read: Only Murders In The Building [2021] Review
Genre:  Speculative Fiction, Science Fiction, Historical Fiction
Pages: 528
Publisher: Random House (Nov 7, 2023)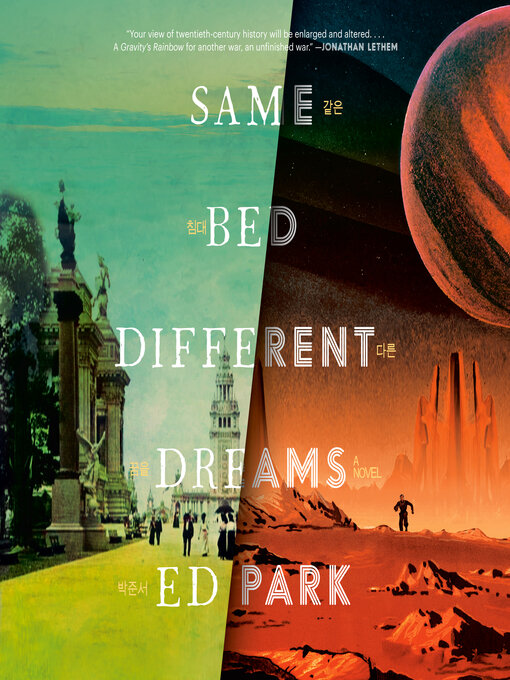 The story unfurls against the backdrop of 1919 when determined Korean patriots forged the Korean Provisional Government in their fervent resistance against the Japanese occupation. Although the government's existence remained largely symbolic, it dissolved following Japan's defeat in World War II, subsequently plunging the nation into a harrowing civil war and giving birth to the enduring North-South divide. But what if the Korean Provisional Government endured to this very day, working in clandestine collaboration with a colossal tech conglomerate to achieve a united Korea? This audacious concept serves as the beating heart of Same Bed Different Dreams, which effortlessly intertwines three unique narrative voices and a cache of enigmatic images, distorting the boundaries of reality like a kaleidoscope.
It presents us with a diverse cast of characters as well, most importantly Soon Sheen, a diligent employee at the vast international tech empire known as GLOAT, who stumbles upon an unfinished manuscript penned by the Korean Provisional Government. This genre-bending novel embarks on a mesmerizing journey through the corridors of history, weaving an intricate tapestry of secrets and ambitions across time. It dares to reimagine the hidden history of Korea, exploring the indelible imprints it has left on the present day, all while taking readers on a rollercoaster ride through a world brimming with assassins, enigmatic poets, RPGs, and slasher films, not to mention the ever-entrancing realm of K-pop and the perils of our contemporary social media landscape.
Genre: Fantasy, Asian Literature, Contemporary Adult Fiction
Pages: 192
Publisher: Hanover Square Press (Nov 14, 2023)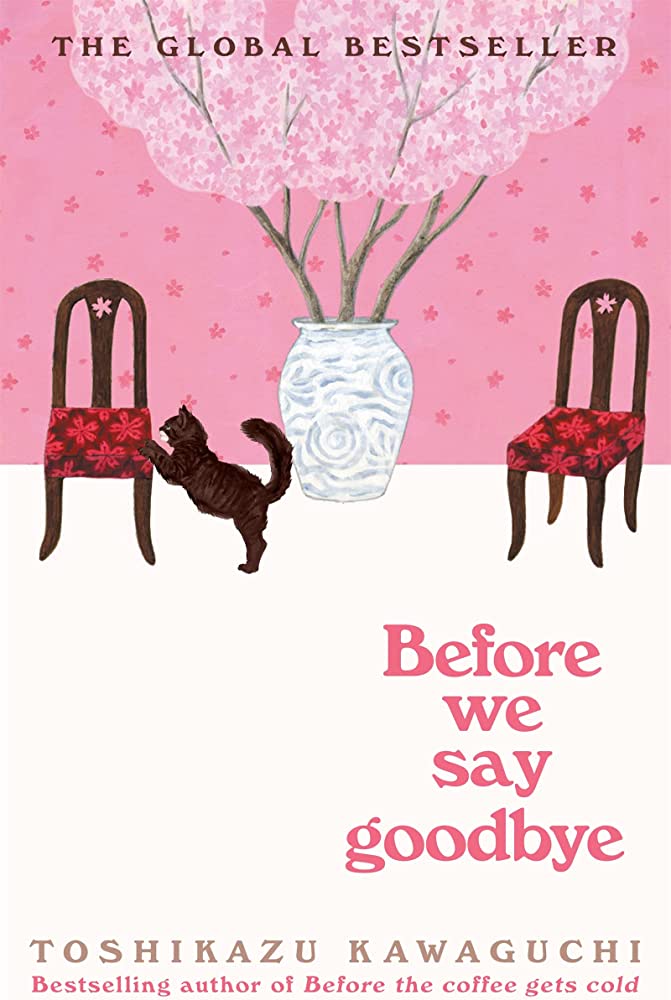 We go back to Café Funiculi Funicula once more in the fourth installment of the beloved Before the Coffee Gets Cold Series. Regulars of this charming café know its whimsical gift—the power to journey into the past. Yet, with great power comes great responsibility, as the strict rules dictate that one must return to the present before their coffee cools. Kawaguchi's previous novels have seen patrons rekindle old romances, reconcile with estranged family members, and visit departed loved ones. Now, it's time to welcome a new set of visitors, each with their own unique tales:
– The Husband with Something Important Left to Say
– The Woman Who Couldn't Bid Her Dog Farewell
– The Woman Who Couldn't Answer a Proposal
– The Daughter Who Drove Her Father Away
In this book, Toshikazu Kawaguchi, masterfully translated from Japanese by Geoffrey Trousselot, once again whisks us away to the heart of magical, time-traveling Tokyo, where a fresh cast of visitors grapples with life-altering questions, especially the timeless question: If you could journey back in time, what would you change?
Genre: Science, Non-fiction, Graphic Novel
Pages: 448
Publisher: Penguin Press (Nov 7, 2023)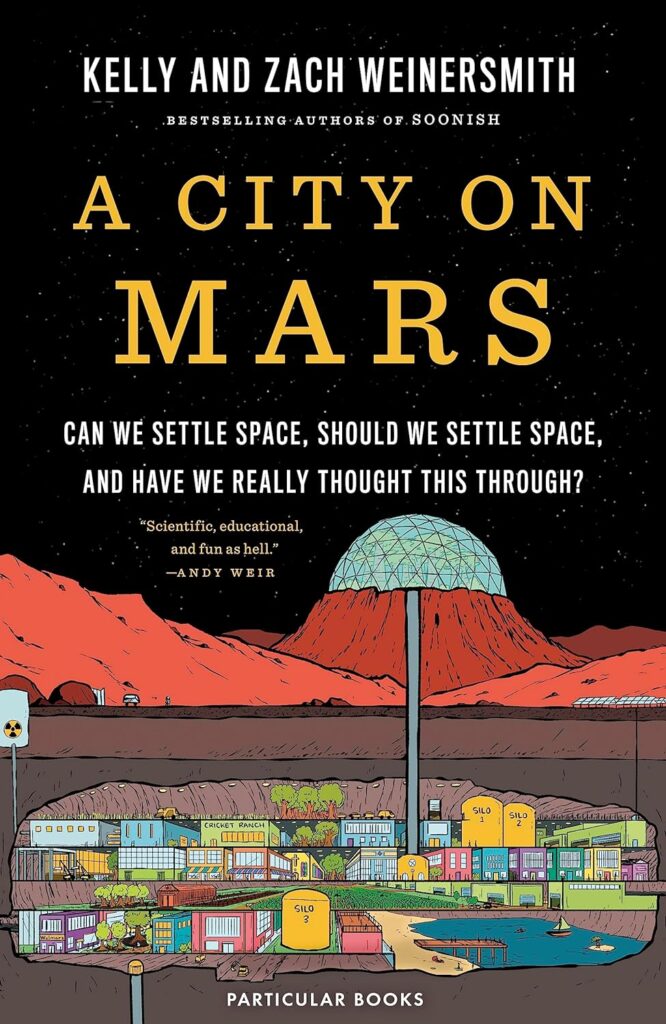 Our planet, Earth, is ailing. The allure of beginning life anew in a distant, unspoiled realm, free from the clutches of climate change, war, and incessant Twitter feeds, is irresistible. The prospect of venturing into the cosmos and building homes among the stars is tantalizingly close. But is it truly within our reach? Esteemed and bestselling authors Kelly and Zach Weinersmith embarked on a mission to craft the quintessential guide to a dazzling future of extraterrestrial settlements. Yet, after years of rigorous research, doubts began to creep in. As space technology advances and commercial ventures in space increase, we lack the wisdom to establish families among the stars, cultivate celestial farmlands, and forge spaceborne nations without inciting discord back on Earth.
In a world hurtling towards the boundless expanse of outer space, A City on Mars delves deep into the heart of this enigmatic quest, questioning whether the dream of new worlds might inadvertently give rise to unanticipated nightmares, both for the pioneers of space and those left behind. Amidst this cosmic odyssey, the Weinersmiths answer every question about the cosmos that has ever crossed your mind and perhaps some you've never fathomed. So, hop on board; we're setting our course for Mars and beyond.
Also Read: The Best Works of N.K. Jemisin and Why You Should Read Them
Genre: Literary Fiction, Adult Fiction, Contemporary 
Pages: 256
Publisher: Riverhead Books (Nov 7, 2023)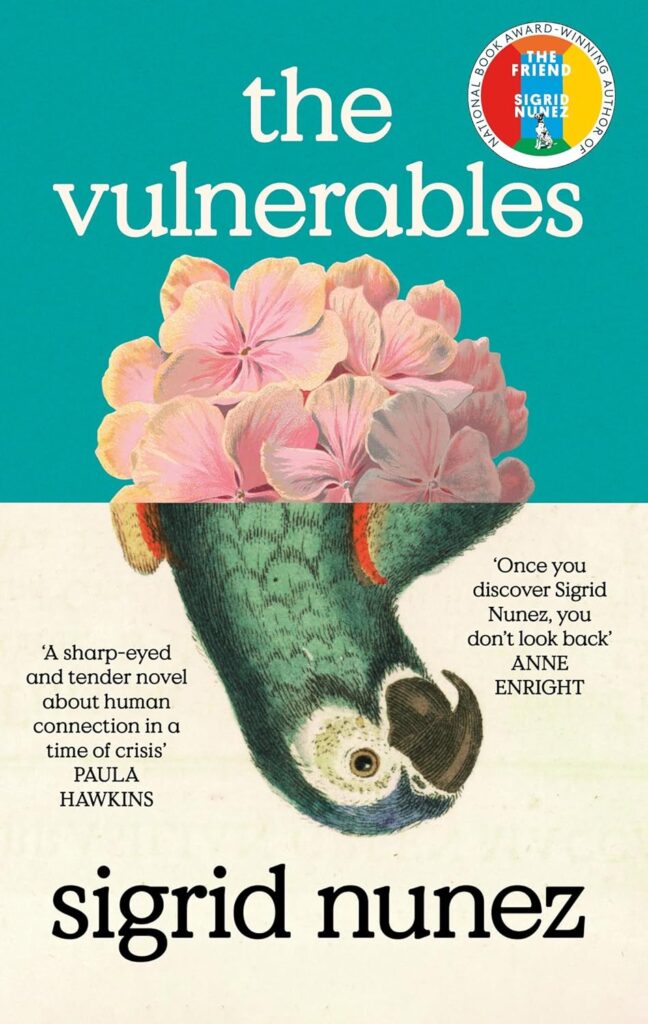 Within the pages of her ninth novel by celebrated author Sigrid Nunez, one of the characters suggests that a combination of elegy and humor is the only lens through which we can truly comprehend the intricacies of modern life. The Vulnerables is a profound contemplation of our present era, with its sole female protagonist embarking on a quest to decipher the essence of life in this complex moment of history. Her journey prompts her to reflect on how the present shapes her perception of the past.
Amidst the unfolding narrative, humor emerges as a cherished sanctuary, offering solace in the midst of life's tribulations. Equally essential is the bond formed with others, including a wandering Gen Z individual and an enchanting parrot named Eureka. Nunez here delves into the pursuit of comprehension regarding some of the most pressing issues of our time while also embarking on an exploration of the very essence and purpose of writing itself.
Genre: History, Non-fiction
Pages: 548
Publisher: Crown (Nov 14, 2023)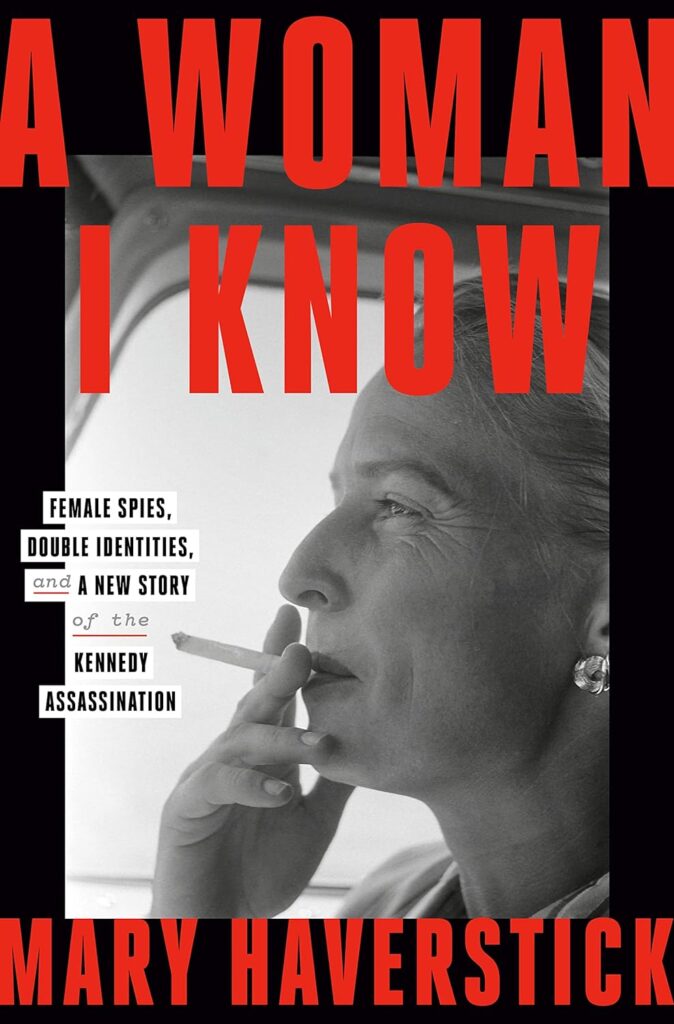 In this book, we delve into the remarkable journey of independent filmmaker Mary Haverstick, who embarked on what she thought was a once-in-a-lifetime project, a biopic celebrating an unsung aviation hero symbolizing the optimistic era of space exploration. However, her path took a mysterious turn when a cryptic warning from a government agent ignited her suspicions. What lay beneath the surface was a shadowy world of espionage, concealed identities, and female spies, entwined in a web of intrigue spanning from the Congo's vast fields to the Cuban shores, from the bustling streets of Mexico City to the enigmatic heart of the Kennedy assassination in Dallas.
As Haverstick embarked on a decade-long cat-and-mouse pursuit for the truth directly from her subject, she found herself delving deep into the classified CIA archives of the 1950s and 60s. A Woman I Know vividly unravels the intricate deceptions of the Cold War's intelligence game. In this realm, codenames and cryptic language are the currency of spies willing to employ any means to gain the upper hand, including startling and unsettling new revelations about the events at Dealey Plaza in 1963 and the Kennedy assassination.
Genre: Non Fiction
Pages: 496
Publisher: Metropolitan Books (Nov 14, 2023)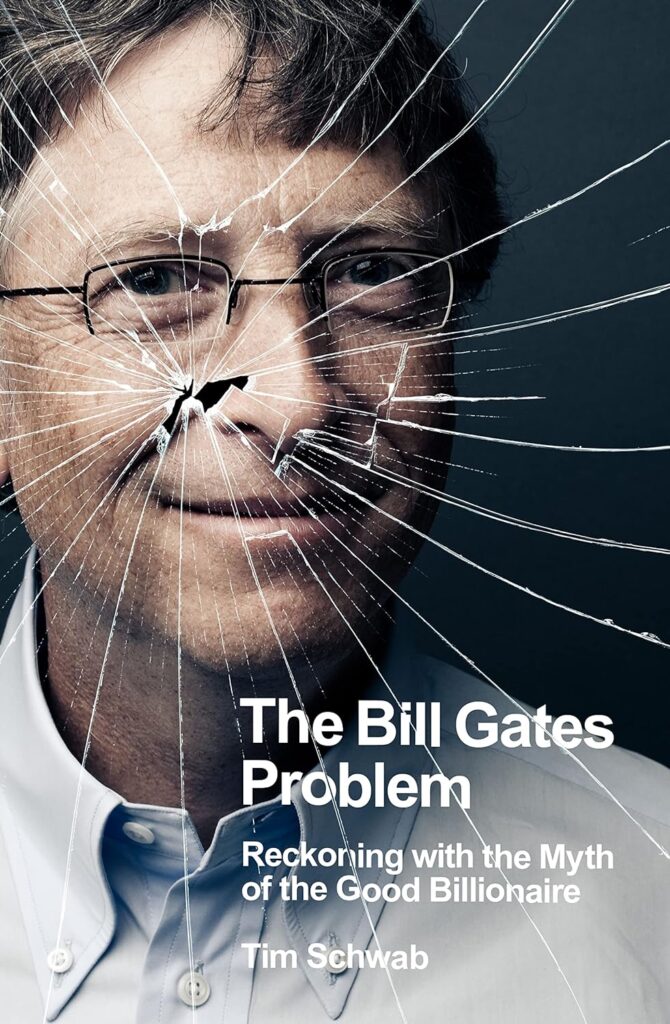 Tim Schwab, in this book, invites the readers to delve into the intricate web of philanthropy and power wielded by the enigmatic tech magnate, uncovering the multifaceted ways in which Bill Gates – once vilified as a tech villain – has harnessed the formidable influence of his wealth and the Gates Foundation to shape the global landscape. While Gates' philanthropic endeavors have earned him accolades worldwide, Schwab takes us beyond the public facade to reveal a man who remains unflinchingly committed to his personal vision and agenda.
Schwab's fearless exploration sheds light on Gates as a modern-day power broker (not just a benevolent giver) and a calculated engineer who has deftly transformed extreme wealth into unprecedented political clout. This book dissects how Gates, with his immense resources, has leveraged his influence over public policy, scientific research, and media narratives, thus significantly impacting our lives and the world at large. The Bill Gates Problem scrutinizes the implications of his unchecked power and raises concerns about the erosion of democratic principles and the subtle dangers of immense wealth dictating public policy and serves as an urgent wake-up call, demanding that we reevaluate the Gates phenomenon from a fresh perspective and confront the complexities that lie beneath the surface of his benevolent image.
Genre: Contemporary Adult Fiction, Mystery, Thriller 
Pages: 420
Publisher: HarperCollins (Nov 30, 2023)
In the heart of Habba Galli, Shivajinagar, chaos descends upon the tranquil neighborhood on the eve of Karwa Chauth when the enigmatic Dondi Pais unleashes her double-barrelled shotgun to disperse a raucous pack of stray dogs. Little do the residents know that this disruption is just the prelude to a shocking discovery the following morning. It is revealed that a stray bullet from Dondi Pais's shotgun has found an unintended target—a bitter and spiteful jeweler whose life has been abruptly extinguished.
As the devout members of the community begin to connect the dots, they recall the jeweller's wife breaking her fast prematurely the previous day, well before the sacred Karwa Chauth moon's appearance. Murmurs of superstition ripple through the neighborhood. ACP Bhavani Singh takes charge of the investigation with a steadfast belief that these deaths are no mere accidents or the work of a vengeful goddess. Soon after, he senses a sinister pattern unfolding—a meticulously orchestrated series of murders. Chauhan's latest will leave you hooked to the seat!